Why teachers should be political
Hang on for a minute...we're trying to find some more stories you might like.
The midterm elections ended a while ago, but class discussions over politics continue. In my history class, I have heard numerous intriguing ideas regarding mobilization and checks and balances, but none of them came from my teacher. Though some see teachers as beacons of political neutrality, I would not expect teachers to be apolitical because so many societal issues affect their profession.
Teachers in West Virginia, Oklahoma, and other states protested their local governments after not receiving pay raises and having their classrooms underfunded. As a result, they were absent from their jobs, which in turn affects the students they teach. If teachers are not allowed to be political, how could those teachers explain to their students why they are taking political action, especially when these policies directly affect them?
Not only does it have real-life effects, but politics can also lead to fruitful discussions. High school teachers should be allowed to raise political ideas if it is conducive to the classroom environment. For example, English teachers should be able to bring up opinions on race and power in modern political context during a class discussion about a race-centric book, such as Ralph Ellison's "Invisible Man".
"As you teach students and they become a bit older and able to form their own opinions, then teachers have a little bit more leeway."

– History teacher Mr. Chris Hinsvark
However, teachers should be aware of the influence their opinions may have on their students. "I think teachers should be careful when expressing their political opinions because they want to avoid unduly influencing their students," history teacher Mr. Chris Hinsvark said. "As you teach students and they become a bit older and able to form their own opinions, then teachers have a little bit more leeway."
However, Hinsvark draws the line at teachers who penalize students that do not share the same views as them. Teachers who punish students for not standing for the Pledge of Allegiance are an embodiment of this extreme. In the past, there have been numerous incidents where a teacher has thrown out or even, in extreme cases, physically abused students for not reciting the pledge.
Though high school teachers should have the freedom of political expression, middle and elementary school teachers should refrain from politics because younger students are easily influended incapable of advocating for themselves. In a letter to Slate, a sixth grader's mother discusses how her child's homeroom teacher passive-aggressively said he did not recommend his students to sit or kneel during the Pledge of Allegiance. The sixth grader in question wanted to protest the flag in support of Black Lives Matter, similar to Colin Kaepernick's kneeling.  
The key for a healthy political discussion is to create a comfortable classroom environment. Mr. Hinsvark did that, and one of his conservative students came back to him years later and told him that she appreciated hearing his perspective because it helped her understand and argue for her ideology. Most importantly, according to Mr. Hinsvark, she did not feel that he was pushing his beliefs onto her.
Mr. Monteleone shared similar views. "It depends on the teacher and the relationship that teacher has with students in their classroom and how the teachers' beliefs are communicated," Mr. Monteleone said. "No student should ever feel like they cannot express themselves or feel like they cannot have a contrasting opinion."
"No student should ever feel like they cannot express themselves or feel like they cannot have a contrasting opinion."

-Principal Damon Monteleone
The latter anecdote proves that having honest, political discussions with teachers can help prepare students for the real world, where they will have to encounter those who will disagree with them. Teachers express their opinions to challenge their students to think critically, not invalidate their ideas.
Regarding the Pledge of Allegiance incidents, those teacher's reactions were inappropriate because their personal stance was not constructive to the classroom. Unless the controversy around Colin Kaepernick is being discussed, a teacher's view on standing during the Pledge of Allegiance would be completely irrelevant.
Students benefit form knowing the teacher's stance upfront, especially when the alternative is to have their bias quietly seep into their teaching. High school teachers should be able to responsibly present their political viewpoints if it is relevant to the class curriculum or present discussion, and I would hope that high school students are mature enough to engage them.
Interested in responding? Submit your letters using this google form! If you have any questions, please do not hesitate to contact [email protected] or reach out to Rebecca Huang, Shevani Tewari, or Ashley Ye directly!
About the Writer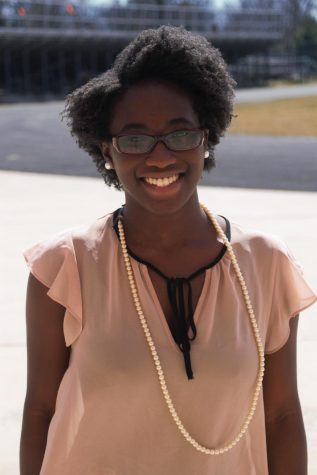 Crystal Foretia, Opinions Writer
Crystal Foretia is a opinions writer for The Tide. She covers politics and has written articles on student activism, climate change, the Democratic Party,...