Here are five festive movies to binge watch over winter break
Need an entertaining way to spend your 10-day winter break? Can't decide which movies to watch with your family? Look no further, because these five holiday classics are sure to put you in a jolly mood. Ranging from Christmas calamity to far-away vacation destinations to romantic mishaps, these films are the ones to watch this winter.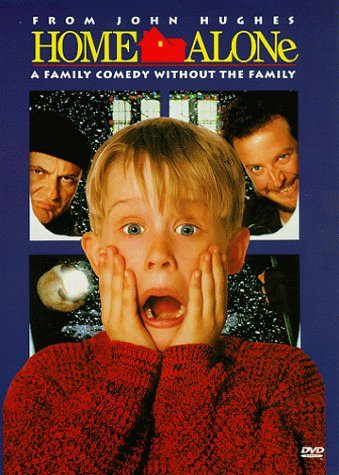 Photo courtesy of Flickr under Creative Commons.
Home Alone
This 1990 John Hughes classic tells the story of Kevin McCallister, a mischievous kid who is accidentally left home alone during the holidays by his family, who mistakenly fly to Paris without him. Once Kevin realizes that everyone is gone, he kicks his feet up. But before he can relax, his house is broken into by two fumbling burglars intent on robbing the McCallisters. The foolish duo clearly don't know what they're doing, since 8-year-old Kevin manages to foil them pretty quickly by setting up a series of creative traps and tricks to protect his house. Meanwhile, Kevin's family frantically tries to reach him and get back home once they realize what has happened. This movie is filled with childish spoofs and humor, and thankfully, in the end, Kevin finally reunites with his family for Christmas. This delightful comedy is full of laughs, and perfect for the family.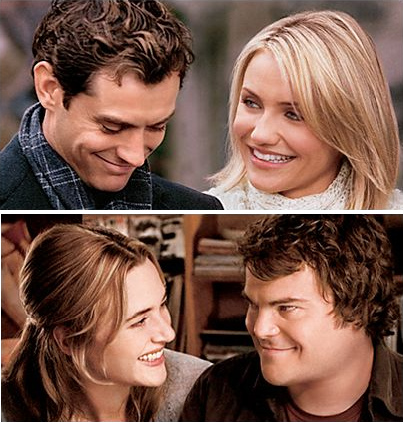 Photo courtesy of Flickr under Creative Commons.
The Holiday
Nancy Meyers directed this 2006 rom-com, which stars Cameron Diaz and Kate Winslet as strangers Amanda and Iris, who decide to swap homes over the holiday season to escape their personal lives and failed romances. Iris, a British columnist, travels to Amanda's gigantic mansion in Los Angeles, and Amanda, a busy film editor, flies to Iris' small-town countryside cottage in Surrey, England. Iris also meets Amanda's elderly neighbor, a famous screenwriter named Arthur, who plays an important role in the development of Iris' character during her time in LA. Jude Law and Jack Black play the two new men who sweep Amanda and Iris off their feet, and though the couples are on different sides of the world, they come together in the end to celebrate for New Years. The intertwining stories of Amanda and Iris are lovely to watch unfold. In case this star-studded quartet isn't enough, John Krasinski makes a brief appearance as well.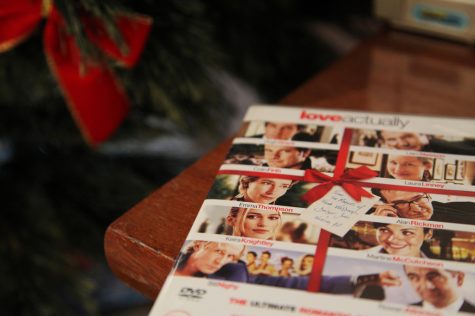 Photo courtesy of Flickr under Creative Commons.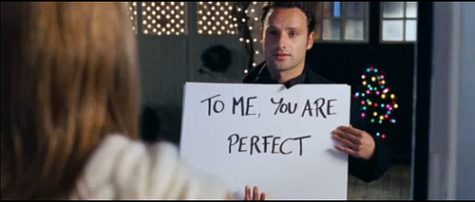 Photo courtesy of Flickr under Creative Commons.
Love Actually
This feel-good romance movie follows nine couples in London during the holiday season, and each of their romantic quarrels and highlights. The cast includes famous stars such as Emma Thompson, Keira Knightley, Hugh Grant, Liam Neeson, Colin Firth, Alan Rickman, Laura Linney, and more. The crisscrossing narratives between the main characters weave a heartwarming holiday tale, though a few moments are especially tear-jerking, such as a Alan Rickman's character's crushing affair with his secretary, the unrequited love between Juliet and Mark, and Sarah and Karl's almost-relationship. A few of the most iconic moments from the film include Hugh Grant's infamous spontaneous dancing, Andrew Lincoln's romantic "to me, you are perfect" notecard scene with Juliet, David and Natalie's onstage kiss at a school play, and more. Though the characters face many ups and downs, the movie lives up to its name.
Elf
"Buddy the elf, what's your favorite color?" In Elf, Will Ferrell stars as innocent, kind hearted Buddy, a human who was mistakenly taken to the North Pole as a child and raised as an elf. Buddy feels unwelcome and awkward in the elf world, since he's two times the size of the small elves and doesn't fit in. Buddy decides to travel to New York City to look for his human father, and ends up finding an astonishing world he never knew about. Buddy soon meets his dad, who isn't quite as welcoming of a quirky stranger as Buddy hoped he would be. Buddy also meets Jovie, an employee who works at a department store, and the two eventually end up falling for each other, while Buddy tries to bring the spirit of Christmas to his new family and the people of New York City. Buddy's infectious Christmas cheer and funny personality make it impossible to not like this holiday classic.
National Lampoon's Christmas Vacation
In this series-of-unfortunate-events comedy, Chevy Chase plays Clark Griswold, an eager dad who is determined to make this Christmas the best one yet, which is why he decides to cut down his own Christmas tree and go all out on holiday lights, making sure that his family is involved in everything. Clark is also certain that his boss will send him a Christmas bonus, so he can buy a pool for his house. However, things start to go awry when Clark's odd brother and his family drop in unexpedly to stay with the Griswolds for the holidays. From that point on, everything goes wrong. The lights, the tree, Christmas dinner, and, of course, Clark's holiday bonus doesn't come. Eventually, after many disastrous mishaps, Clark receives his bonus and as a close to a "fun family Christmas" as possible. Clark's desperate attempts to scrape together a perfect Christmas are ridiculous, but the characters are lovable altogether, and this movie is sure to make you laugh.