Ice hockey skates into new season
The RM ice hockey team generally flies under the radar because they are a community-based club team as opposed to the normal school-based varsity teams. This difference in team classification is because MCPS does not define ice hockey as a club sport. As a result, the team, despite consisting of all RM students, is still not technically a school sport. Instead, the team partners with USA Hockey and must fund itself to give students the full sports experience given to official school sports teams. 
Despite their lack of recognition, many RM ice hockey players have extensive competitive experience, like senior George Liu. "I started playing ice hockey going back around five or six years old," Liu said.  "First we started with a small team and then about a year later, we formed a team called 'The Fire Dragon.' We went to Hong Kong and Korea and won multiple championships."  
Senior Jacob Logsdon also began playing the sport very early on and was one of the 34 students in Maryland who receive the 2018 Hobey Baker High School Character Award earlier this year. "I've been playing hockey since I was three," Logsdon said. "I learned to love the game even more with every year."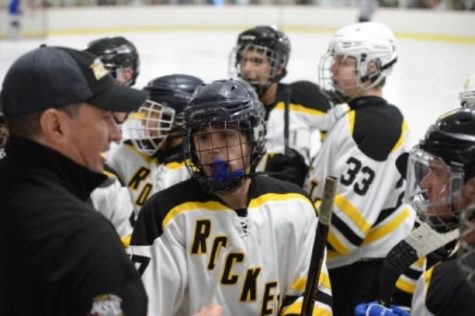 Going into the 2018-2019 season, the team is adjusting to the influx of new players. "Coach is aware we have a lot of new players, so our lineups are usually well-organized by the coaches," Liu said. "They try to balance the team and keep it creative."
"Most of our skill comes from young players," junior Connor Pickett said. "Having young players is a good thing because they have more time to improve and to play for the team in upcoming years."
The team practices on Mondays around 6 p.m. Their season, which begins in October and ends in February, is much longer than most school sports. On top of that, the off-ice conditioning begins in August.
Coach Jeremy Rochon and Coach Dave Martella have tailored their practice drills to train the team's ability to work cohesively. "This year we have had a key focus on teamwork related skills, like passing and puck movement," Logsdon said.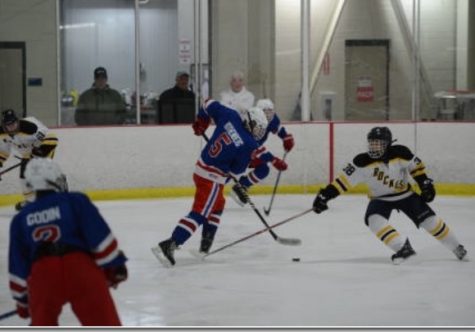 The Rockets' current record is 1-3-1. After going through a rough patch at the start of the season, they have improved greatly just in time for playoffs. "I thought our team would be one of the worst teams, if not the worst team, in our division," Pickett said. "After playing a few games this season and getting a new goalie, I think we have a good chance of perhaps making the playoffs."
"We've had a couple bumps early in this season but I think we are starting to pick it up and get the wins necessary to get into the playoffs," Logsdon said.
Currently, the team is focused on making the playoffs. "I think Coach has faith in us that we can make playoffs," Liu said. "Personally, I think our team will do decently well because we have a lot of skilled players who are experienced, skilled, creative."
Sharing a common passion for ice hockey, the team is able to develop friendships on and off the rink. "Once you walk into the rink, there is always a positive mood, people are always laughing. It's a great place to be and a place I'm always looking forward to going to," Logsdon said.
About the Contributor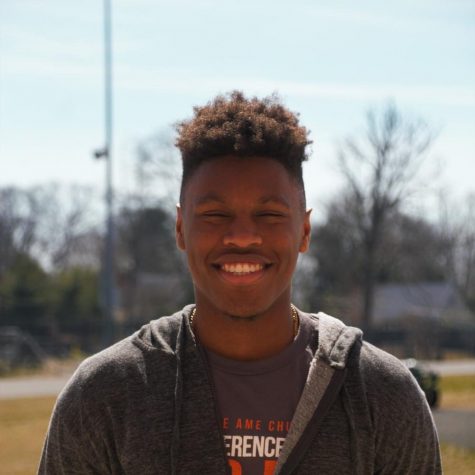 Jalen Stubbs, Sports Writer
Jalen Stubbs is one of three staff writers for the sports section.  This is his first year as a staff writer however this is his second year being part...