Quince Orchard High School teacher faces D.U.I. charges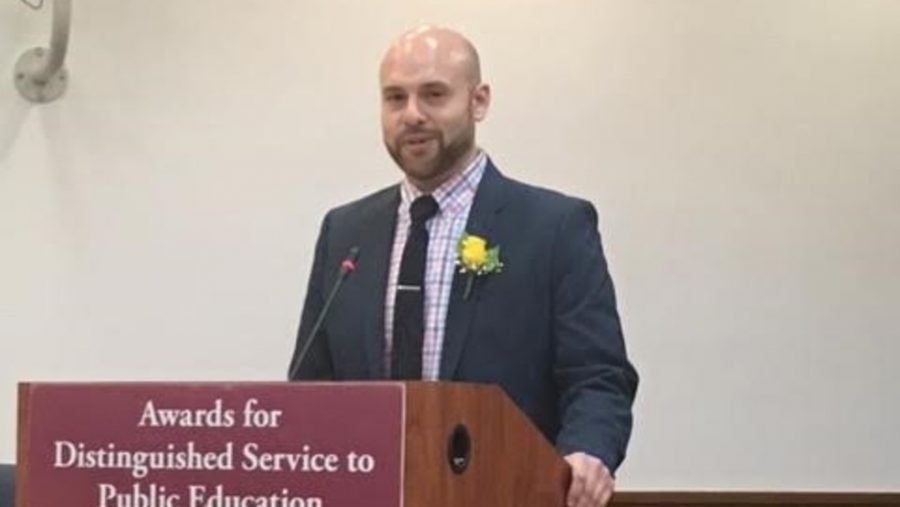 Chloe Gonzalez, News Writer
December 16, 2018
On Nov. 22, Quince Orchard High School teacher Nicholas Saadipour was driving on I-95 in North Carolina when he swerved off the highway and crashed into a guardrail, according to WTOP. As he tried to go back onto the highway, another vehicle swerved to avoid him and crashed. The driver, Sandy Griffin, did not survive.
"I feel terrible for the victim's family," history teacher Lisa MacFarlane said. "It's just sad that one mistake can have such a tragic impact on so many lives."
As stated by Bethesda Magazine, Saadipour is now on leave while he faces charges for driving under the influence, failure to maintain lane control, driving with an open container, careless and reckless driving, and felony death by motor vehicle.
Prior to this incident, Saadipour had a pending traffic violation. In 2016, he pled guilty to negligent driving in Prince George's county and driving while impaired by alcohol in Montgomery County, according to Bethesda Magazine. In addition to any consequences from MCPS, Saadipour could have his teaching certificate revoked by the Maryland State Superintendent of Schools if they deem the incident a crime of violence.
RM students imagined how they would feel if one of their teachers got a D.U.I. "I would be shocked and confused," freshman Erin Mullens said. "Students will only see the D.U.I., not the teacher telling them to do their homework." Other students agreed that they would see a teacher differently if they were facing multiple charges. "If the students know what just happened to the teacher, then the students will lose their respect to that teacher," junior Asma Zubir said.
While students recognized the major impact that Saadipour's actions would have, they had differing opinions on how the teacher's position should be dealt with. "I think the teacher should definitely lose his job," sophomore Grace Burwell said. "If they aren't responsible enough to not drive while intoxicated, they shouldn't be responsible for the safety of a class of students."
Some felt that the crash should be investigated further before Saadipour faces any consequences. "There should be some serious investigation into why the teacher got a DUI, how intoxicated they were, and other factors at play," Mullens said. "It is not necessary that the teacher be fired, if the principal thinks it will not happen again and will not affect the students."
Other students believed that Saadipour should not lose his job due to an incident that happened outside of school. "Their job is in the school, not in the roads," Zubir said.
The crash also introduced different perspectives about teachers' right to privacy relating to the crimes they have committed. "Unless their crime is serious or involving the students, it undermines a teacher's authority for students to know about any crimes the teacher has committed," Mullens said.
Other students believed that schools should be open about the crimes teachers committed. "I think people should know about it and should be informed," Burwell said. "It's kind of a tricky subject though, because you have to consider the teacher and their privacy, but also how to handle the entire student body and the parents."
Parents of Quince Orchard students received a letter informing them that Saadipour was put on leave. Mrs. MacFarlane, who lives in the Quince Orchard cluster, supported the move. "I think that until the investigation is complete that is an appropriate response," she said. "As teachers, we're role models to our students and it's certainly a lesson that your choices have consequences. Of course, we also have to remember that you're innocent until proven guilty."