Boys basketball powers forward into winter season
Hang on for a minute...we're trying to find some more stories you might like.
Looking at this year's boys varsity basketball team, the one word that will certainly define their season is success. This RM team has long held a fearsome reputation, and this year the boys are feeling good about their achievements over the past year and excitedly anticipating the winter season.
Over the summer, the boys basketball team participated in the Maryland Elite Summer League and defeated Good Counsel High School 31-29 in the championship to take home the title. "The team went into the game believing we were the best team in the league, but the team the team as a whole knew we had to win the game to prove it and that's exactly what we came out and did," senior Djordje Orcev said.
After this win, the team feels more closely bonded and more excited than ever before to start the winter season. "Coming off of a summer league championship in the Maryland Elite League, our heads are high," senior Brian Sadeghi said.
This year's players in particular will be able to test the extent of their ability to work together cohesively. "Our chemistry is good, and we have a lot of good players all around," junior Devin Liyanamana said.
As a result, each individual player is important to the team's success. "All the guys have been going 110 percent day in and day out," Sadeghi said. 
"
All the guys have been going 110 percent day in and day out. "
— Brian Sadeghi
The boys started practicing on November 19. "Since then we have been going two hours a day, six days a week trying to prepare for the season," Sadeghi said.
"Everyone is held accountable and we all push each other to get better," Liyanamana said.
The boys have a lot to live up to, considering that in the past three years they have established themselves as one of the top teams in Montgomery County, with a winning streak of 60-12 and three consecutive division titles under their belt. Last year's regional championship is an especially hard act to follow. "We will miss seniors like Daryn. He did a lot to help us last year," Liyanamana said. "He, along with some other alumni like Michael and Nitin, really lead the way from a leadership aspect on the court."
However, even with the loss of some assets in the graduation of the previous seniors, the team is determined to maintain their excellent reputation and get some big wins this year. In particular, the new seniors are ready to give it their all to make their last year count. "The upperclassmen set standards for the team to follow," Liyanamana said.
"All the seniors want to go out on top and that energy has rubbed off on the rest of the team," Sadeghi said.
Fortunately, things are looking good for the team this year—at least according to Matt Cohen, the 2018 High School Journalist of the Year for Maryland, the District of Columbia, and Delaware. "I'm not sure there is a team that looked more improved this summer than RM," Cohen posted on his sports blog on Nov. 13. "Daryn Alexander is gone, but I think this team is still going to be better than it was a year ago."
The team, staff, and observers alike can clearly see the team's overwhelming potential, so there is nothing but excitement for the upcoming season. This excitement, combined with all their hard work and ambition, is sure to bring the team some more impressive achievements this year to add to their long track record. For some players, the ultimate goal is to go to states; for others, to win there. Luckily, for this team, any goal seems within reach. "I think we are a really strong and deep team this year," Orcev said. "We have the potential to go as far as we want."
The boys had their first game of the season on Thursday, Dec. 6 against Walter Johnson and won 86-54. Their next game is Saturday, Dec. 8 at Kennedy High School.
About the Contributors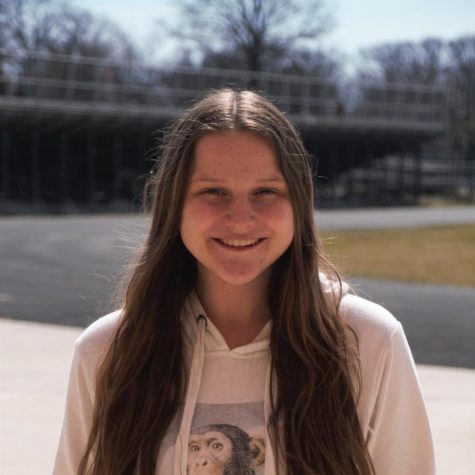 Megan Harrington, Center Spread Writer
Megan Harrington is excited to be writing for the center spread section of The Tide this year! She is a high school senior, and this is her second year...