Silverstein shows experience beyond his years as quarterback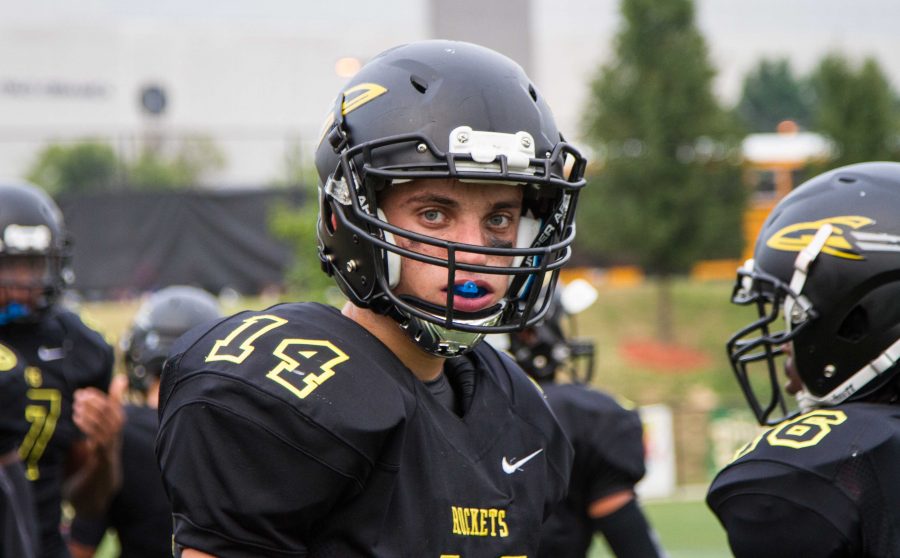 Julia Kochman
September 30, 2015
Sophomore quarterback Spencer Silverstein started playing football when he was only six years old. His parents' interest in the Baltimore Ravens and Ohio State football rubbed off on him almost immediately. He started out joining a local youth football team. His mom, Kathy Silverstein, signed him up thinking it would be flag or touch football. Little did she know that at the first practice, she would leave work early to see her little boy, Spencer, being tackled.
After this incident, Kathy reflected, "I [Kathy] marched in the middle of the field to warn the coach that the kids could get hurt… I think Spencer nearly died of embarrassment that day, likely not the last time I'll embarrass him." That night Kathy instantly tried to convince Silverstein to get into another sport that "doesn't cause me heart palpitations". But Silverstein fell in love with the game, and would not let anything or anyone stop him.
Last year Silverstein led the junior varsity football team through a winning season. This season he hopes to do the same, but on varsity.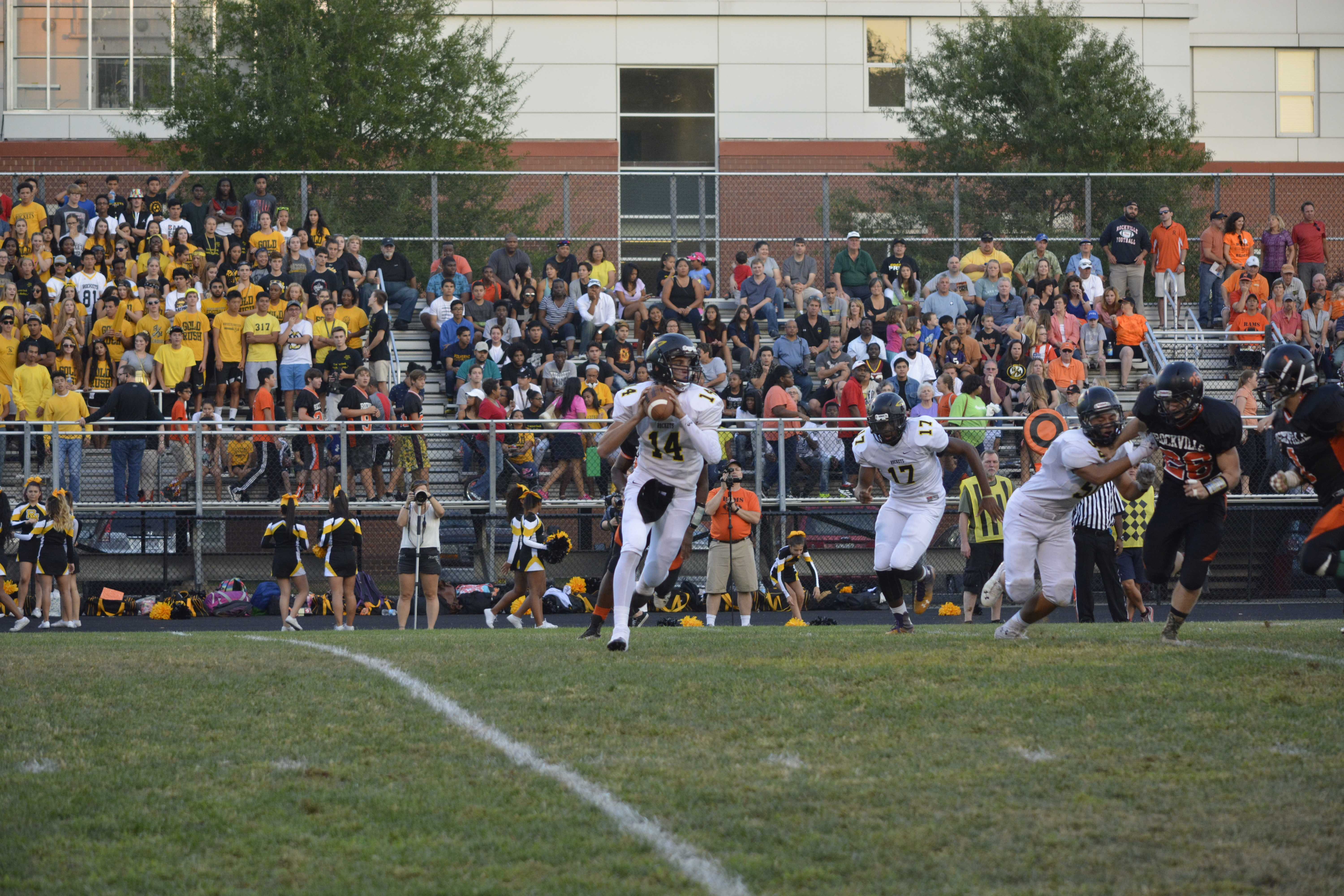 Silverstein works day in and day out to succeed. Silverstein explained,"I feel the pressure to be the best I can be for the seniors and coaches, who have helped me so much". The football team has been working for the 2015 season since last December. During the one week the football team had off this summer, senior captains, Michael Silver, Daniel Alexander and Jonathan Ortega put together optional but strongly encouraged practices. Silverstein showed up willingly and with a positive attitude, which is crucial to his success.
Silverstein is described as "coachable and a student of the game" by Coach Freda. "He likes to hear the raw truth. He is not easily rattled and he thrives off of honesty." In a young quarterback, being coachable is a huge factor in making a team, and being successful on that team and in the future. Silverstein has surpassed his coaches expectations of growth through the transition from junior varsity as a freshman, to varsity as a sophomore.
The transition has been so smooth for Silverstein because of the leadership that surrounds him. Coach Klotz applauds Alexander, Silver and senior center Julian Avenilla for their leadership. "The seniors push us to work harder, and never expect anything but the best," Silverstein added. "I really could not have done it without them."
While the seniors helped Silverstein get to where he was, it is his own work ethic and drive that helps him succeed. Silverstein is challenged with one of the hardest and most important positions on the field; quarterback. He reveals his nerves about each game, "If I mess up, it's obvious to everyone, even people who don't know a thing about football, and it can often end in a turnover."
Silverstein handles these nerves well by trusting his teammates, his training and the coaches. He says right before a game, he listens to music to tune everything out. He just wants to focus on the game, one play at a time.
"We are preparing like we would any other game, practice and train everyday after school," Silverstein said before RM take on Walter Johnson during the Homecoming game.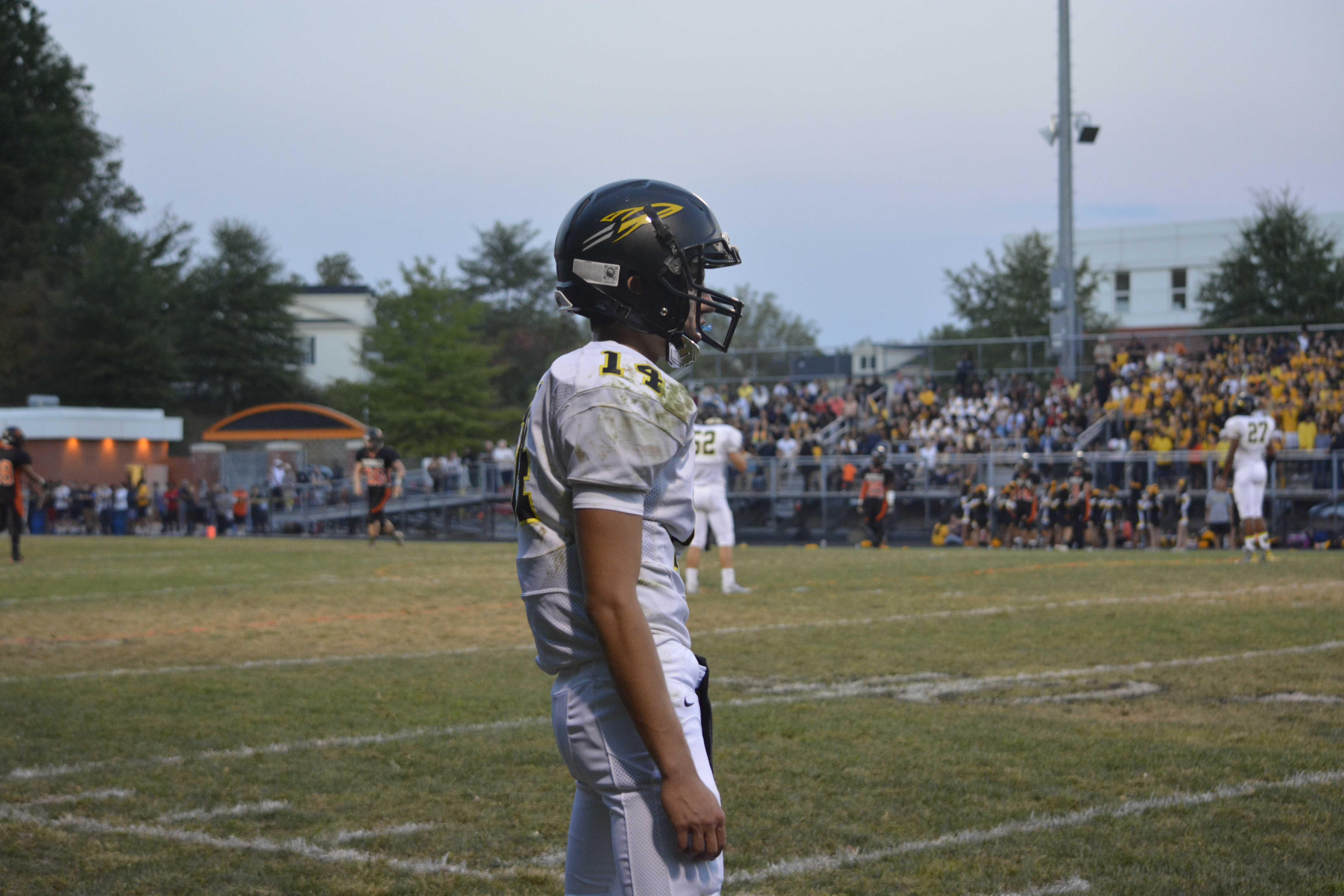 "There's a lot of pressure but that's part of football," Silverstein adds. "When you are out on the field with your teammates, the coaches and there's a rowdy Hell's Kitchen in the stands, there is nothing better."