Underage students fulfill civic duty by volunteering as election judges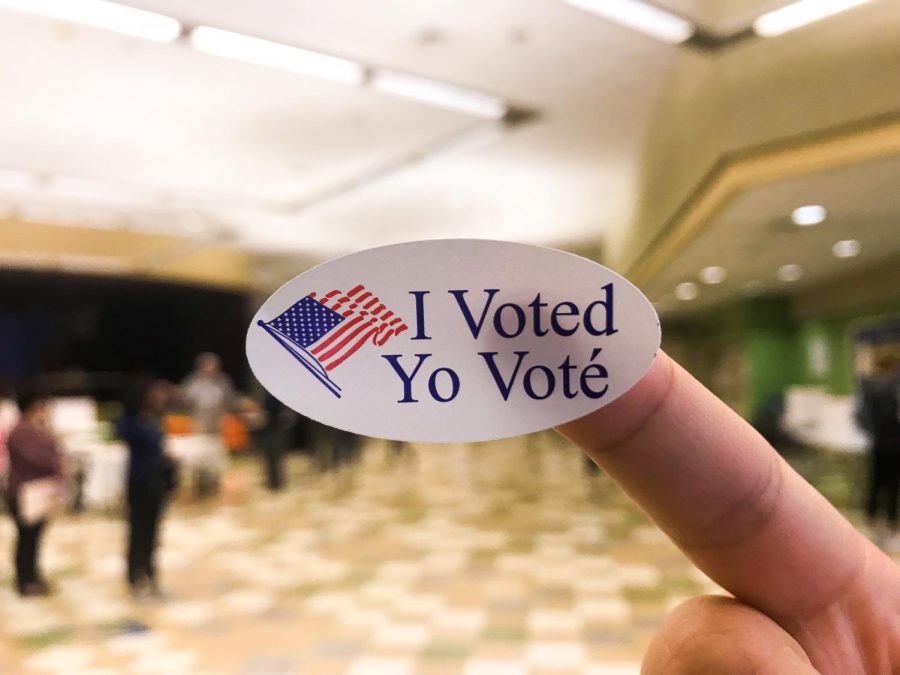 On Nov. 6, 2018, thousands of Maryland voters walked in to one of the many polling locations scattered throughout the state. Through every step of the process, from checking in to receiving the final "I voted!" sticker, they were greeted and guided by smiling faces, belonging to the men and women who have volunteered to serve as election judges. While the voting experience is quick and easy, lasting only a few minutes if there are no lines, it is only possible with the help of these judges, normal citizens who have dedicated hours to ensuring the smooth operation of a core democratic process.
There are many hidden intricacies to the voting process which are not immediately apparent to voters. Every piece of equipment must be accounted for, have the tag numbers recorded, and checked for technical issues. Every table and screen must be positioned just right to provide voters adequate privacy and space to mark their ballots. Election judges visit the location the night before voting night to set-up and prepare for the big day.
The requirements for becoming a judge are not extensive—applicants have to be at least 16, speak and write fluent English, registered to vote, attend all trainings and remain at the designated location from opening to closing time.
The election judge experience provided many students who were not yet eligible to vote this election an invaluable opportunity to still participate in the election process. Students may have noticed election representatives earlier this year and last manning registration tables on Main Street, encouraging students to sign up.
"Student judges learn the voting process in incredible detail, and can see how much time and effort goes into maintaining the integrity of the voter's ballot, providing privacy, and keeping track of all the voter authority cards so that every voter is counted and every ballot is scanned,"  said Priscilla Quackenbush, the Chief Judge of the location at Saint Peter and Paul Orthodox Church.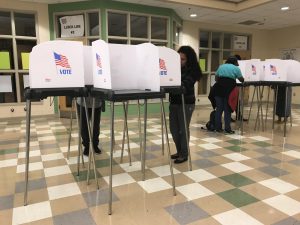 While polls official open at 7:00 a.m., the polling location is already a flurry of activity as early as 5:00 a.m. as judges scramble to resolve last-minute issues and ensure all details are correct and all procedures followed. Judges are kept busy as voters continually enter at all times of the day, the numbers peaking at morning, afternoon rush hours and lunch time.
"There's no time to take a long break or time for yourself. There's always something to do," junior Kimberly Liu said.
"Hello, may I have the first four letters of your last name?"
"Please do not make any stray marks on the page."
"Thank you for voting!"
While these phrases are repeated hundreds of times, the friendly tone is never lost. From elderly voters who need additional assistance marking the ballot to first-time voters unfamiliar with the process, election judges are prepared to address every situation and make the voting experience as seamless as possible for everyone.
For junior Kevin Morales, the experience of helping voters from all walks of life was extremely gratifying. "You get to meet a lot of different people with a lot of different backgrounds in a place where they're expressing their right to vote," he said. "It's really cool to see how many people go out and vote."
Hour by hour, the stream of voters ebbs and flows. During times where the number of voters lags, judges can take a quick break in the kitchen area or other room and grab a bite to eat. Each precinct is different—some judges organize a formal potluck while others may bring water and simple snacks for their fellow workers.
As the last voter walks in the door from 7:30-8:00 p.m, it is time for the closing and clean-up. It has been a long 14 hours since set-up, and everyone is tired. Canvassers from various candidates, unable to do so earlier due to state regulations, enter the polling area to check the printed voter turnouts and precinct results.
After ripping down all the signs, folding up the tables, resealing cases, and finishing numerous other tasks, judges can finally go home. Judges who are closers then drive the ballot boxes, all equipment, and papers back to the Board of Elections.
For about two hundred dollars, the 20 hours of work does not seem worth it. However, judges can go home assured that they have made a direct impact to hundreds of voters, helping citizens exercise one of their most basic and sacred rights as Americans. "For students who can't vote now, they can help their state and contribute something important by working the polls," senior Jordan Williams said.
About the Contributors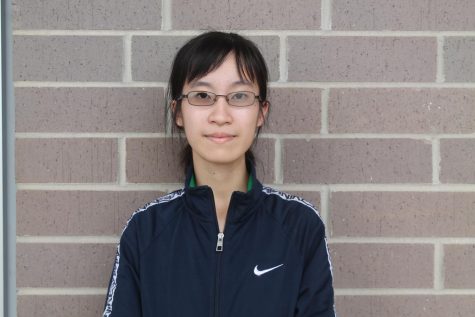 Tesia Shi, Features Editor
Tesia is a senior and the co-editor of Features, the most fun section of the Tide. When she is avoiding work, she enjoys going on walks, reading, and daydreaming....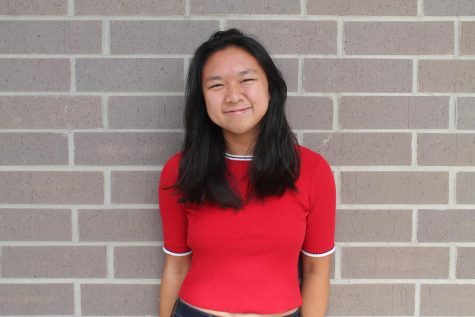 Emily Zhao, Opinions Editor
After writing for Opinions and serving as the Features editor last year, Emily Zhao is thrilled to work as one of the Opinions editor this year. When she's...