It's Spooky Season: Here are our favorite horror films for Halloween
Whether you're a horror film expert or newcomer, these recommendations from the Tide Arts staff will surely help you find a film to have nightmares about. Happy Halloween!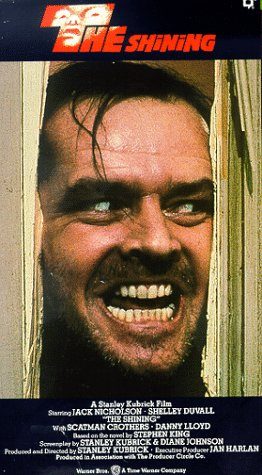 "The Shining"
"Here comes Johnny!" This iconic line, screamed by an axe-wielding father gone mad with cabin fever as he tries to kill his family, is one of many moments in Stanley Kubrick's classic horror "The Shining" that puts the chill back in winter. Snowed in as caretakers of the ominous and isolated Overlook Hotel from October to May, the Torrance family, featuring Jack Nicholson as a recovering alcoholic who unknowingly possesses the ability to communicate with the dead, is soon driven insane by the spirits that haunt the historic hotel. The fate of the family rests on his young, clever son, Danny, who also possesses this gift—but does he have the willpower to wield it and survive? Kubrick's disorienting set design, unnerving symmetry, and bold use of shocking color leaves the viewer constantly asking, what's real and what's the stuff of the spirit world? In the end, is there a difference? -Isabella Levine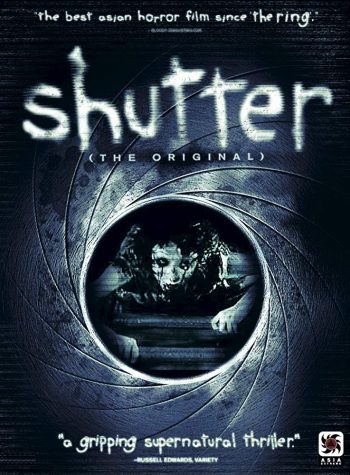 "Shutter"
"Shutter" is a Thai horror film released in 2004 and directed by that Banjong Pisanthanakun and Parkpoom Wongpoom. It surrounds mysterious images that develop in a photographer's pictures. He decides to investigate the cause of these anomalies and inadvertently rediscovers a part of his past he had chosen to forget. I grew up with this film and have watched it multiple times. After a decade of countless rewatches, the music, the imagery, everything about this film still shakes me. I would recommend watching this one with friends or family, maybe a pillow too. I think anyone that is interested in the horror genre would enjoy this movie for its fresh scares, intense pacing, and interesting storyline. This movie does require reading subtitles and that may throw people off—but this is also intensifies its scare factor since you have to pay close attention to the screen throughout the movie and truly cannot look away. – Shane Querubin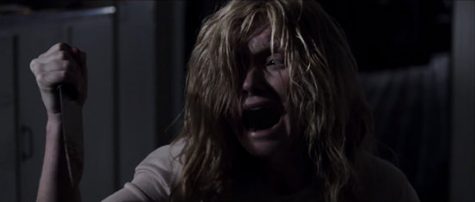 "The Babadook"
"The Babadook" is a 2014 Australian horror film directed by Jennifer Kent. It stars Essie Davis, who plays the Amelia, the mother of a Samuel, played by Noah Wiseman. Samuel insists that there is a creature called "the babadook" who will hurt them if they are not careful after he reads a story about the beast. To her dismay, Amelia finds that the creature has begun haunting her house and mind, using the memory of her dead husband as leverage. What makes this film great is its ability to make something entirely fantastical seem possible and realistic—as if it could actually happen to the viewer. Davis' and Wisemen's outstanding performances show how the babadook plays with their minds, slowly letting it take control until Amelia snaps. In addition, the house that serves as the main setting of the film is very creepy and adds to the aesthetic of the film, making the idea of a monster haunting the characters even more believable.  – Andy Zabinski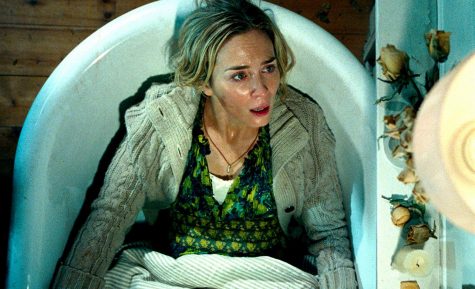 "A Quiet Place"
"A Quiet Place" is a brilliant, fist-clenching horror movie directed by and starring John Krasinski. It follows the Abbott family as they silently roam their post-apocalyptic world where one tiny sound means an agonizing step towards death. One misstep, door creak, or stumble alerts hidden monsters. No movie has ever made me as petrified as this thriller had. The power of silence radiates throughout the movie and will force you to watch every single frame. Silence has never been so terrifying. The clever sound design, gripping storyline, and outstanding performance of the actors will leave you paralyzed for hours, regardless of your horror film tastes. – Nicole Fang
Leave a Comment
About the Contributors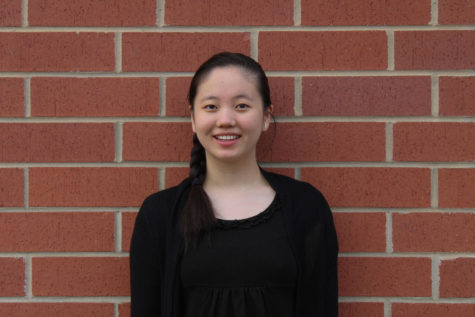 Nicole Fang, Editor-in-Chief
Nicole Fang is so excited to be one of the Editor-in-Chiefs of The Tide and work with an amazing group of editors and writers this year. Previously, she...
Isabella Levine, Arts Editor
Isabella Levine has been involved with The Tide since 2015, writing and editing for the Arts and Features sections, and is stoked for her first year as...