Sophomores share interests in MYP Project fair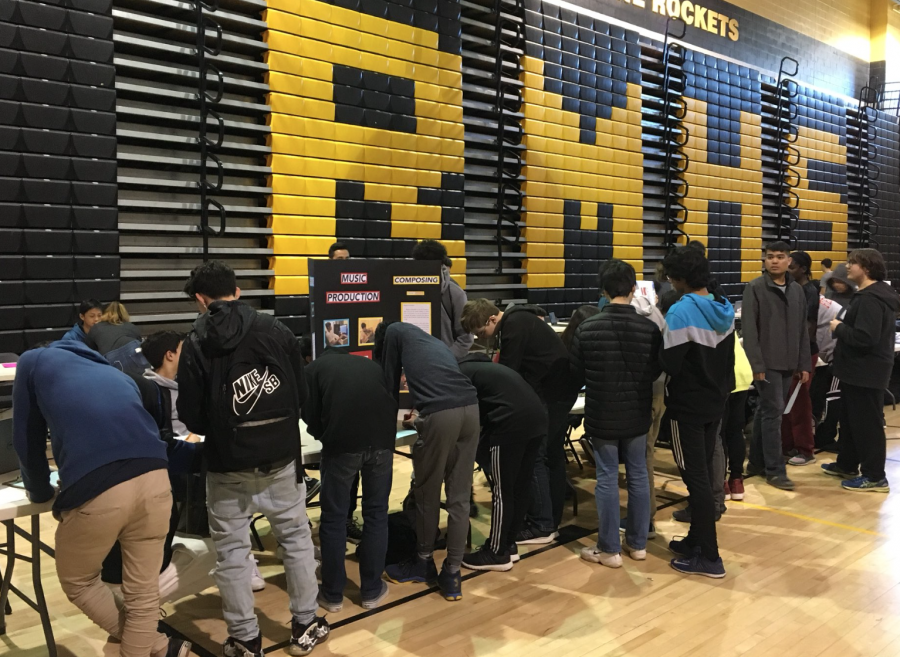 After nearly a school year's worth of work, RM sophomores completed and presented their Middle Years Program project at the exhibitions on March 5. The exhibition during school provided an opportunity for freshmen and peers to view each other's work, and the exhibition after school gave parents a chance to learn about student projects.
As International Baccalaureate school students, all Richard Montgomery students fulfill this project in their final year of the Middle Years Program.
Students began work in late September and met with their sponsors five times throughout the year, seeking feedback and reporting their progress.
First implemented two years ago, the MYP project gives students complete freedom, allowing them to choose any topic they would like. Ideas span across a wide range of topics, from improving one's equestrian technique to designing and creating a dress.
Sophomore Maariyah Quadri, a devoted equestrian, used this opportunity to improve her technique. "I learned how to jump with my new trainer horse, which is a lot harder than the other horse I've been on," Quadri said.
The MYP project is an additional assignment for students gives students the opportunity to complete a project with guidance from their sponsor. "It gives me an opportunity to go out and do things that you might have wanted to do but never actually got the chance to," Quadri added.
Like Quadri, sophomore Grace Ahn used this assignment to her advantage, choosing to finally do something she previously wanted to do for a long time. Ahn redesigned an old dress, painting intricate flowers onto it and creating a top piece to match. She was inspired by the traditional Korean hanbok. "This is kind of modeled after that, but it has a more modern twist on it," Ahn said.
"Do something that you like, like one of your passions. Don't do something that you don't like because you're not going to have fun doing it," Ahn advised.
The goal of the MYP project is to encourage students to enhance their learning experience with something they can engage in, which does not always come easily. While some might have begun the project with few expectations, many concluded with a newfound passion or improved mindset.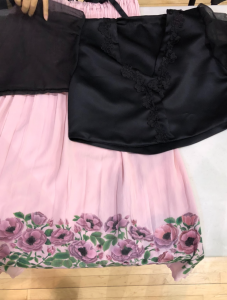 "I had fun doing this. I kind of want to do things like this in the future," Ahn said. "This has definitely made me more open-minded because I've been more open to new ideas and different opinions about what I'm supposed to be doing," Quadri said.
In addition to their final products, students write reflections on their projects, evaluating their work and its impacts. As an MYP project, students are encouraged to place their personal projects in a global context in preparation for a more rigorous, internationally based program next year.
Through the MYP project, RM sophomores brought their personal flairs and passions into the school environment to share with their peers and teachers at the exhibitions on Monday.

Featured photos courtesy of Damon Monteleone and Emily Chen.
About the Writer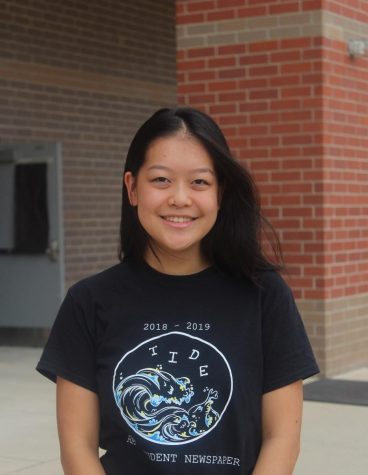 Emily Chen, Editor-in-Chief
Emily Chen is excited to be one of The Tide's Editors-in-Chief this year and work with a great panel of editors and staff members. Before becoming EIC,...