Students choose classes for 2018-2019 school year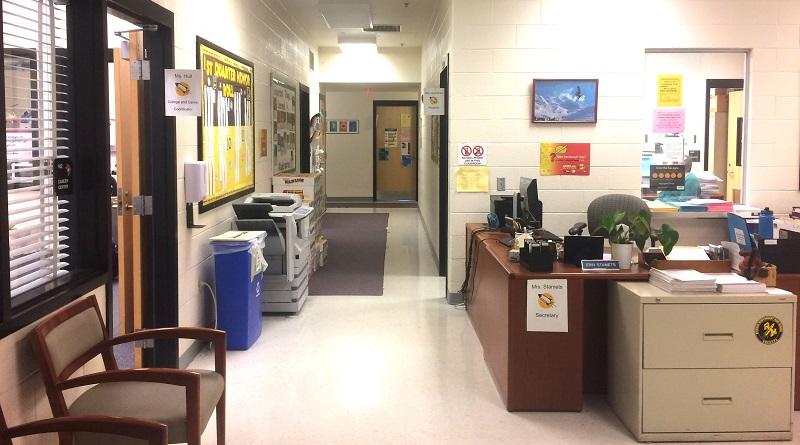 By February 5, students must decide their courses for the next year, which can be a daunting and frustrating process. Some students struggle with deciding between courses. Others simply have trouble finding the courses they will enjoy. However, with RM's wide range of course options varying in both subject and difficulty, along with new opportunities, students have access to a multitude of fields and experiences.
The RM Counseling department recently announced a new opportunity for IB juniors and seniors—an eighth period. To allow for students to take an additional elective during the school day, the counseling department will offer some mandatory IB classes to take after school. Rising juniors have the option of taking IB Theory of Knowledge or IB History and rising seniors can take IB English 12 during this eighth period.
Some students can benefit from this new program, as they can pursue an interest, such as an extra art or music class, that they wouldn't be able to otherwise. "I think it sounds innovative, I think it's a different kind of opportunity that provides some flexibility for students to make their own schedule," history teacher Todd Stillman said. "If you're interested in having a break during the day, or maybe want to squeeze in a class that you couldn't squeeze in otherwise, now students are going to be able to do so."
However, for other students, it is not nearly as helpful. Because the classes run from 2:45 to 4:15pm on Tuesdays and Thursdays, students with after-school activities such as clubs or sports would have to miss them. "I think it's maybe a good option for very few people but it's definitely not for everyone," junior Olivia Chen said. "I know a lot of people participate in clubs on those days so you would be giving up a lot to take the eighth period."
Another concern is transportation— although the counseling department offers activity buses, the route is much longer than that of the normal bus. "It normally takes me around fifteen minutes to get home, but on the activity bus, there are a lot more stops, and sometimes it takes nearly an hour," Chen added.
Mr. Stillman also noted the limited number of students who can take advantage of this opportunity. "I'm looking forward to the day when this is available to the entire school community," he added.
As for general course options, while it is difficult to pinpoint a single class as the most popular of the entire student body, many students have personal favorites. The teacher is often the deciding factor in the quality of a class experience. "AP Physics is a hard class, insanely hard, you're going to hate it, but Mr. Goetz is a great teacher and he makes it worth it," senior Hannah Yee said.
Although negative experiences are unfortunate, students still see the silver lining. "Even if you have a bad experience, if you have a really great class and all of you can connect, especially bonding over the class and the mutual hatred, it can actually make the class a lot more enjoyable," Yee said.
Sometimes, classes can teach more about personal abilities than intellectual ones. "Maybe you can learn something from it, and then that can help you in the future. Even if that's just perseverance, endurance, figuring out how to problem solve to get through it," RM counselor Ms. Welsh said.
Especially as students begin to think about what lies beyond high school, how courses impact their future is a common concern. Counselors want students to tailor their schedule to fit their interests but also advise them to be open to taking unexpected turns. "We do encourage students to explore different areas of interest they have, something they've never tried," Ms. Welsh explained.
In addition to students finding their interests, realizing which topics are not worth their time is just as telling. "I always tell students, 'I think it's just as important to find out what you don't like as what you do like,'" Ms. Welsh said. "So if you find out that you really don't like this subject, well, then maybe you don't want to major that in college."
That is a common experience, as some students change their career ideas entirely after taking particular courses. "When I first got into high school, I wanted to major in bio in college, but after taking AP bio, I don't know," senior Serge Katchekpele said. "I might go into engineering."
However, other students stick with their original interests regardless of class quality or experience. "It hasn't affected my decisions. I've had six classes of Spanish, and I've hated all of them, but I'm still going to study Spanish in college," senior Lauren Bushey said.
Others have more specific interests that do not directly translate to high school courses. "I want to be an Asian studies major, and there aren't really a whole lot of Asian studies or culture classes," senior Gracie Balzar said. "So, it hasn't really influenced my decision, but I still had great experiences."
Like Balzar, some students cannot find what they're looking for even among the many options. Some want more languages, such as German or Japanese, and others want more sciences, such as molecular biology. In response to these requests, the counseling department sends out surveys every year asking for student input. "A lot of times we'll hear from students, 'Forensics. Why don't we offer forensics? I really want to do forensics,' and as a result as the survey, the scheduling team is actually going to be offering that this coming year," Ms. Welsh said.
These requests are not always easy though, and come with obvious complications, such as the need for a teacher and enough students enrolled. For example, AP Chemistry was cancelled this year due to a lack of students, disappointing those excited, including Katchekpele and Balzar.
Conversely, students can be denied entry into the more popular classes if too many have signed up. "I was kicked out of piano because there were too many kids who signed up for it," senior Lauren Bushey said. Nonetheless, counselors work to fulfill students' choices as best as they can.
Beyond RM policy, MCPS requirements, such as taking a math course every year, can be restrictive. "I wish you only needed two or three credits in math," freshman Nick Costa said. For students with interests in other subjects, taking a math course seems unnecessary. "I don't need to know trigonometry," freshman Chloe Waldow added, who is interested in art.
IB requirements can also take away space for elective courses. "I would like it if they didn't have the history requirement for IB," junior Emily Yuan said. "If I could, I would want to take both Psychology and Anthropology, but I know I can only do one," junior Maura Peang-Meth added.
While the prospect of taking core subject classes is widely accepted, some believe the strict rules prevent them from fully exploring their options or pursuing a particular interest. "It doesn't really let people expand what they know they want to do," freshman Marley Adams said.
In deciding courses for the coming years, students should remember to prioritize and create a balanced schedule. "Take a look at where you're spending your time and make time for yourself to make sure you're healthy," Ms. Welsh said.
Though it can be stressful, students should remember that this is the time for them to take risks, explore and discover what pushes them to learn more. "The most important thing when you choose your classes, is to choose at least something that you're really interested in or you care about or you like. So find what interests you, find your passion," Mr. Stillman said.  
About the Writer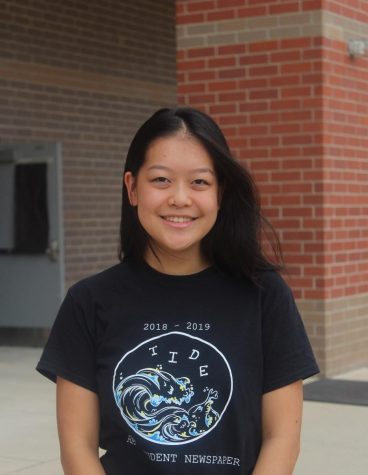 Emily Chen, Editor-in-Chief
Emily Chen is excited to be one of The Tide's Editors-in-Chief this year and work with a great panel of editors and staff members. Before becoming EIC,...