Music review: Does Taylor Swift recover her "reputation"?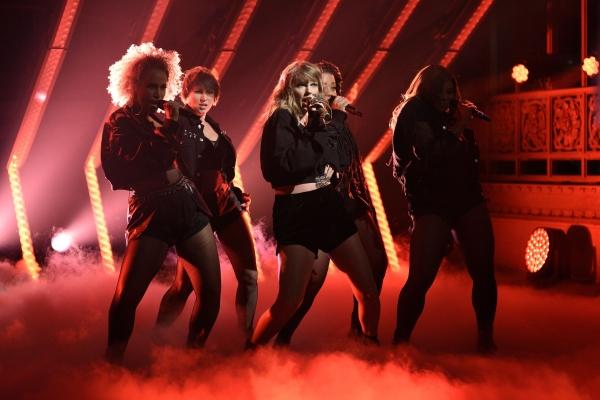 Since Taylor Swift's self-titled album was released in 2006, the country-singer-turned-popstar has become a common household name. On November 10, she released her sixth studio album, "reputation," through her record label, Big Machine Records.
In response to critics who claimed that Swift's fifth studio album, "1989," was only successful due to the immense amount of promotion before its release, Swift chose to delete all of her Instagram posts prior to announcing her first promotional single, "Look What You Made Me Do." In a continuation of that pattern, Swift did not mention ant of the four promotional singles off the album until less than a week before dropping them.
The album's opening track and second single, "… Ready For It?" is suitably titled: in a way, Swift is asking listeners if they are ready for her new album and sound, as "the old Taylor… [is] dead." Featuring a heavy beat and rapping, this song is very different from Swift's first-ever single, country ballad "Tim McGraw."
Fans have speculated that the first six tracks are directed towards the negative media attention that Swift receives, while the last seven are meant more for her fans and more similar to her previous releases. "I think that she really took a new style," junior Kevin Lu said. "It's such a huge shift from '1989.'" The music video for "Look What You Made Me Do" featured numerous snakes, in response to people commenting snake emojis across Swift's social media accounts after her drama last year with Kanye West and Kim Kardashian-West.
However, not everyone felt that Swift responded to the media attention as well as possible. "She makes indirect reference to the drama with Kanye West in a few songs but never builds it past a few accusations at a nameless villain," senior Josh Levy said. In "This Is Why We Can't Have Nice Things," Swift sings, "Friends don't try to trick you / Get you on the phone and mind-twist you." Although this does not explicitly mention West or Kardashian-West, it's clear that this line is about them: West called Taylor asking her if he could use her name in a song.
"Look What You Made Me Do" is similar to "Blank Space" from Swift's 2014 album; both respond directly to the media. "The way that she's embraced it all is interesting, I don't usually see artists release albums that are so immediately inspired by their own lives and I'm liking the artistic direction it's taking her in," Levy said. Many of the fifteen tracks on "reputation" have subtle references to her previous work.
The last song on the album, "New Year's Day," is much more reminiscent of Swift's prior work than other songs of the album. "There's a lot of good lines in 'New Year's Day,'" Levy said. "I especially like 'Candle wax and Polaroids on the hardwood floor,' [it] flows well and does a nice job of creating an atmosphere." This track features mostly piano with a hint of guitar, similar to her older acoustic songs as opposed to some of her heavily-synthesized new material.
Despite negative comments about Swift in the media, "reputation" sold two million copies worldwide within a week of being released. The album has broken many records, such as making Swift the only music artist ever to release four albums that have sold more than a million copies within a week. Swift has managed to outshine the "big enemies" that she sings about in "End Game."
Featured image courtesy of Taylor Pictures
About the Writer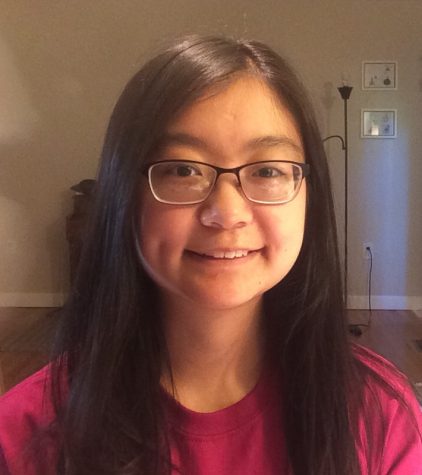 Christine Zhu, Features Editor
Christine Zhu loves writing and helping others stay informed. Prior to serving as a features editor, she was an arts editor and writer. In her free time,...