Students and staff share their Valentine's Day traditions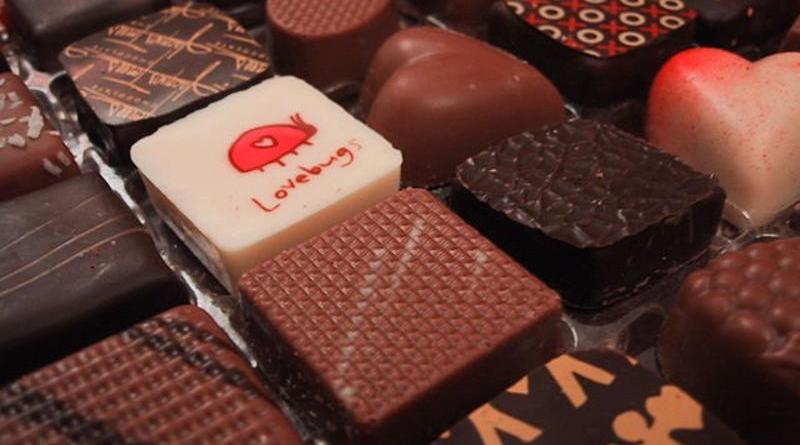 Shiri Kalai
February 13, 2017
You don't need a Valentine's date to celebrate Valentine's day. While most students claim their celebration includes crying, eating alone, or altogether forgetting it's Valentine's Day, there are students and staff at RM that have annual traditions to celebrate the holiday of love.
Junior Ian McBain said, "I'm gonna get candy for my girlfriend, and I might send her a secret candy gram," which they hand out at her school. Even distance can't keep love apart.
Teachers also have Valentine's Day traditions. Mr. Todd Stillman, a history teacher, likes to treat his wife on this special day. "I'm a great believer in rituals of romance. I like to buy flowers for my wife and treat her to a nice meal, sometimes home cooked."
Love isn't always romantic. Seniors Halle Phillips, Gabi Phillips, and Maddie Healy all say their parents treat them on Valentine's Day. "When we wake up for breakfast, our dad normally makes heart shaped pancakes, and then if we have bacon, he puts it in Xs and Os shapes," said the Phillips sisters. Similarly, Healy added, "My mom has a heart shaped waffle iron that she uses on Valentine's Day, once a year. It's great."
Aside from food, parents give their kids goodies every year. "Every Valentine's Day, my parents give me a teddy bear and a box of chocolates," said McBain. "A while ago, my parents gave us these jars with little compliments and things they want us to remember. So they give us new ones, shaped like hearts, on Valentine's Day," agreed sophomore Maggie Spencer.
Parents aren't the only ones who celebrate their families on Valentine's Day. "My aunt fills a box with little knick knacks, and then we get to open it on Valentine's Day," said junior Amy Gersten. Surprisingly, it is junior Katie Cobb's sibling who has a familial tradition. "My little brother will hide hearts around the house, and make us search for them on Valentine's Day."
Valentines don't have to be human; after all a dog is a human's best friend. "I make a card for my dog, because she's the only one that loves me," said junior Natalie Chartove.
Let's not forget about Galentine's Day traditions. Galentine's Day is a holiday originating from the sitcom Parks and Recreation. "Every February 13th, my lady friends and I leave our husbands and boyfriends at home, and we just come and kick it breakfast style, where ladies celebrate ladies," explains Leslie Knope, founder of Galentine's Day, and a character on the show.  
Junior Rachel Herman said that the Madrigals plan to celebrate Valentine's Day in Galentine's Day fashion. "We all picked names out of a hat, and we are all going to get each other Valentines." Herman added, "My friend Mark and I used to pretend to be a couple so we could go get all the food specials at restaurants."
Herman isn't the only one who celebrates Valentine's Day with friends. "Two year ago, my friend and I marked a tree with our names on it. This was Valentine's Day 2015, so every year we go visit the tree," reminisced junior Irene Park.
Friends help us cope with the pain during this holiday of lovers. Sophomore Erica Baranick likes to celebrate with her friend: "I forget it's Valentine's Day. I do what I would do every other weekend: cry and stress out about school. Then I watch a movie."
Sometimes, Valentine's Day is a day for self-love and reflection. "My Valentine's Day tradition is making memes of how lonely I am," said junior Liza Brover.
Valentine's Day celebrates all kinds of love: familial, friendship, or significant other. Whether or not you have a Valentine's day tradition, remember to celebrate the day surrounded by loved ones. And when worst comes to worst, and you're feeling alone, treat yourself by going out the day after Valentine's Day, when the chocolates go on sale.