Rockets unable to capitalize against Blazers, drop to 3-6 record
Despite overwhelming support from a loud home crowd, the Richard Montgomery varsity wrestling team was unable to overcome the sheer strength of the Blair Blazers this Saturday afternoon. Although they wrestled smart and managed to obtain early leads in many of the matches, the Rockets did not capitalize on their advantages, falling 23-51 and dropping to a 3-6 season record so far.
Although the score may suggest otherwise, the Rockets wrestled a very tight game with similar amounts of individual match wins on both sides. A combination of missing players and an inability to close out on clean wins painted the picture of a tough loss, disguising an otherwise good performance. "It was deceptively close," senior Ben Fishman emphasized. "We had a couple holes in our line up which gave up 18 points and we mainly won off points while Blair won off pins which inflated their lead."
Coach James in particular was not discouraged by the score, looking past the possible confounding factors to see the strengths that his wrestlers displayed. "A lot of them set up the shots and wrestled smart," he noted. "They definitely were thinking about what they were doing."
Fishman, too, did not find shame in the team's loss, but rather pride in the spirit they displayed against a tough, physical opponent. "I think we showed a lot of fight against, frankly, a superior team," he remarked. "It seems like our hard work in practice has been paying off."
However, the Rockets were unable to close out important matches against the Blazers, costing them crucial points that could have lended to a victory. Senior Henry Blackburn reflected back on a couple of these missed opportunities, admitting, "We never took the initiative and score. A lot of our guys had chances to pin, but were slow to push their advantage and couldn't convert."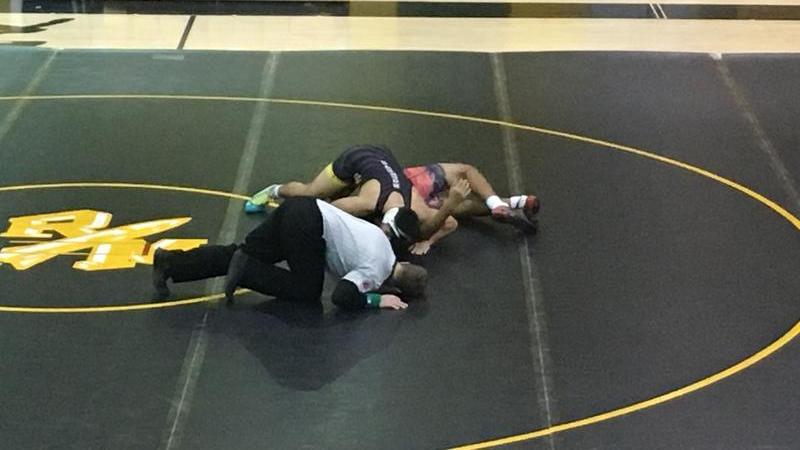 Blackburn believed that the key reason to this inability to execute was the team's overall lack of experience. Although they could often set up potential pins, they lacked the second nature of aggression to finish off their opponent which only comes through repetition. "We have a lot more technique, but we need to do be more fluid and chain our moves together," he explained. "We just need to master applying them in a real match situation."
Looking past Saturday's match to the rest of the season, the Rockets are optimistic, yet focused on continuing to improve and gain experience until they can compete with the top tier teams. "There's a lot of techniques that we need to keep drilling so that when they're out there in the moment they know exactly how do deal with every situation," expressed Coach James. "Overall I was happy with their performance."
Heading forward with a cautious yet determined mindset, the Rockets will hope to build upon the foundations laid against the Blazers, next Saturday at their second tri-meet of the season.
Featured photo by Orrin Ni.