Spotlight on JV girls basketball win over Wheaton Knights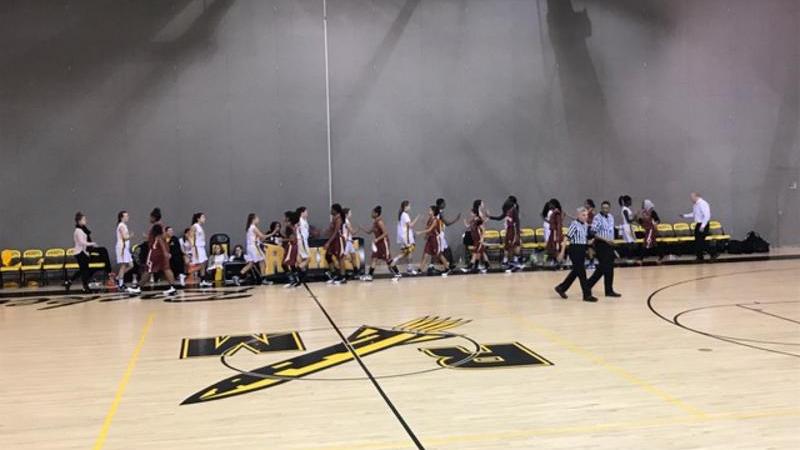 Katie Spencer
January 8, 2017
The Richard Montgomery girls JV basketball team crushed the Wheaton Knights with a 38-8 win at home last Friday night. The victory has improved their record to .500 as they sit at 4-4.
The Rockets picked up the lead early in the first quarter and dominated offensively, with contributions from sophomore Delaney Goetz and freshman rookie Caroline Maggio. An aggressive man-on-man set-up on defense restricted Wheaton's movement on their own side of the court. Strong passes around the circle allowed Richard Montgomery to open up shooting lanes and put up easy shots. By the end of the quarter the Knights had yet to get on the board, with the Rockets scoring ten unanswered points.
The offensive charge continued in the second quarter as Goetz and fellow sophomore Aliza Philip forced turnovers to ensure that the ball stayed within RM's grasp. However, later on, the Rockets struggled at the hands of Wheaton's steals as possession alternated quickly between each team. "Not giving the ball away as much is our biggest thing right now," reflected Coach Carado.
Freshman Naimah Lewis excelled at post while sophomore Maura Peang-Meth took calculated shots near the sideline. With six minutes left in the half, the Knights scored their first basket. However, by the end of the half, the Rockets had a substantial lead of 21-4.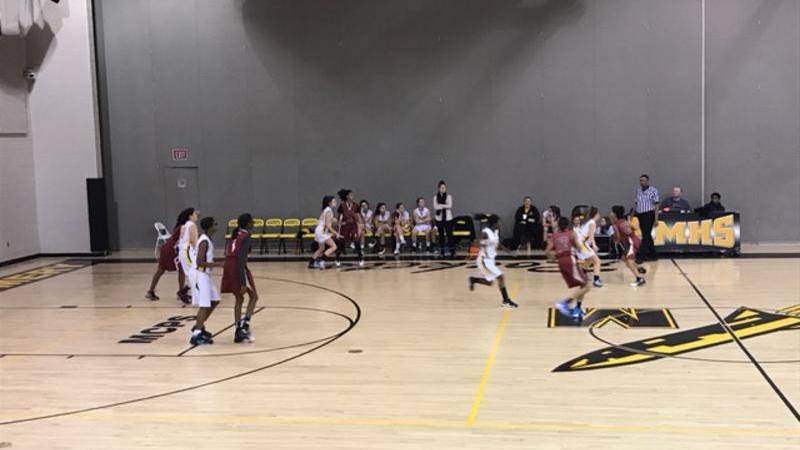 Despite some missed opportunities in the third quarter, Richard Montgomery minimized Wheaton's possessions with excellent rebounding on defense and offense. "We have to work harder because we lack the height that other teams have," commented Peang-Meth.
The Knights' frustration was clearly visible when a few of their starting players ran into foul trouble and had to be replaced. On the contrary, the Rockets saw their convincing lead as an opportunity to give more teammates playing time. Freshman Cory Bucy entered the game and blended right in with the intensity previously established by her team. In addition, freshman Elaina Sahakian was cheered on by the sideline after scoring a basket to contribute to the score. After one last quarter of turnovers and breakaways, the final score reached 38-8 RM.
The Rockets hope to continue their four game winning streak when they face the Whitman Vikings away this Tuesday.
Featured photo by Katie Spencer.