Girls tennis falls to Whitman in thrilling matches
The previously undefeated RM girls tennis team marked its first loss in its Division I opener against the Whitman Vikings, 6-1, on Wednesday, September 16. The sole winner was senior captain Mia Deng, who defeated the third singles Viking 6-2, 6-4.
The game was full of intense and close competition, most notably the third doubles match which lasted three sets. Senior Akanksha Girish and junior Varsha Ramachandran battled for three hours on the newly-painted courts, supported and rallied by both each other as well as the enthusiastic Rocket crowd which stayed for the entire match. Unfazed by their first set loss of 6-0, they were facing a straight-set loss as they were down 5 games to 4. Yet their determination saw them through to win the second set 7-5 after several deuces and saves by both. The final second set point was won by a smash from Girish that the opponent failed to return over the net.
In the third and final set, Girish and Ramachandran broke back from a 0-1 deficit to a 2-1 lead after Girish blasted a shot in between the two Whitman opponents, one of whom shrugged afterwards and admitted, "Too good." Ramachandran also placed pressure on their opponents by consistently charging the net and hitting aggressive volleys.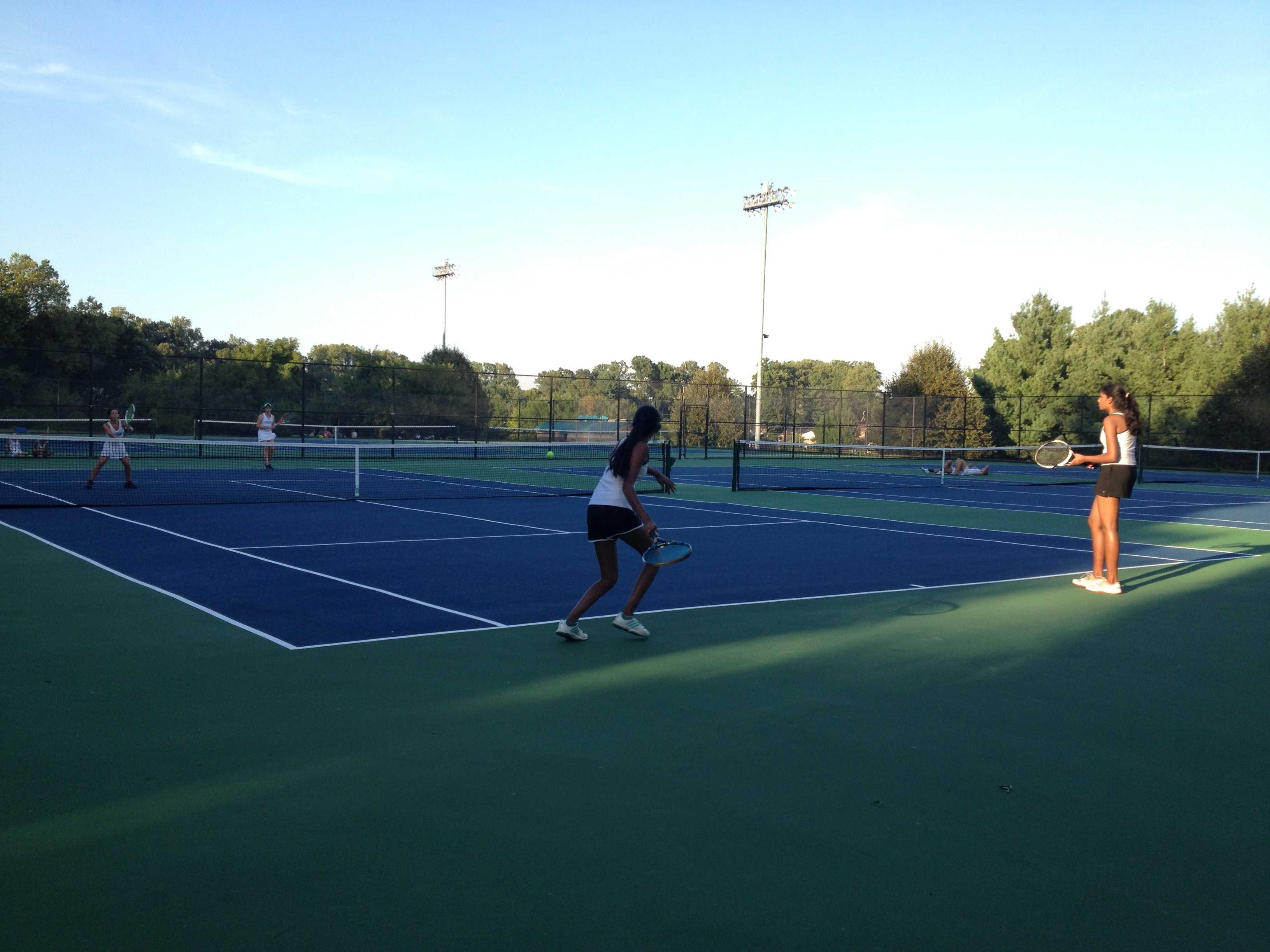 After adding two easy games to maintain a 4-2 lead, the Rockets were broken by the Vikings who added three consecutive games after several long-lasting groundstroke rallies. Ultimately, the Rockets lost this match 6-0, 5-7, 6-4 but certainly won in the hearts of all the spectators at the match, including players from both teams as well as parents and coaches from both schools as well.
The girls tennis team will host Division I opponent Winston Churchill on Friday, September 18 at 3:45 p.m.