Girls tennis sweeps Paint Branch in home opener
On a sweltering Friday afternoon, Lady Rockets tennis cruised by the Paint Branch Panthers 7-0, improving their record to 3-0 this season.
After edging out former Division I Sherwood 4-3 last Friday and topping Division III Magruder 7-0 on Wednesday, the girls tennis team has started off their season on the right foot. The Rockets dropped only two games total against Paint Branch, with first, second, and fourth singles as well as second and third doubles denying the Panthers a single game.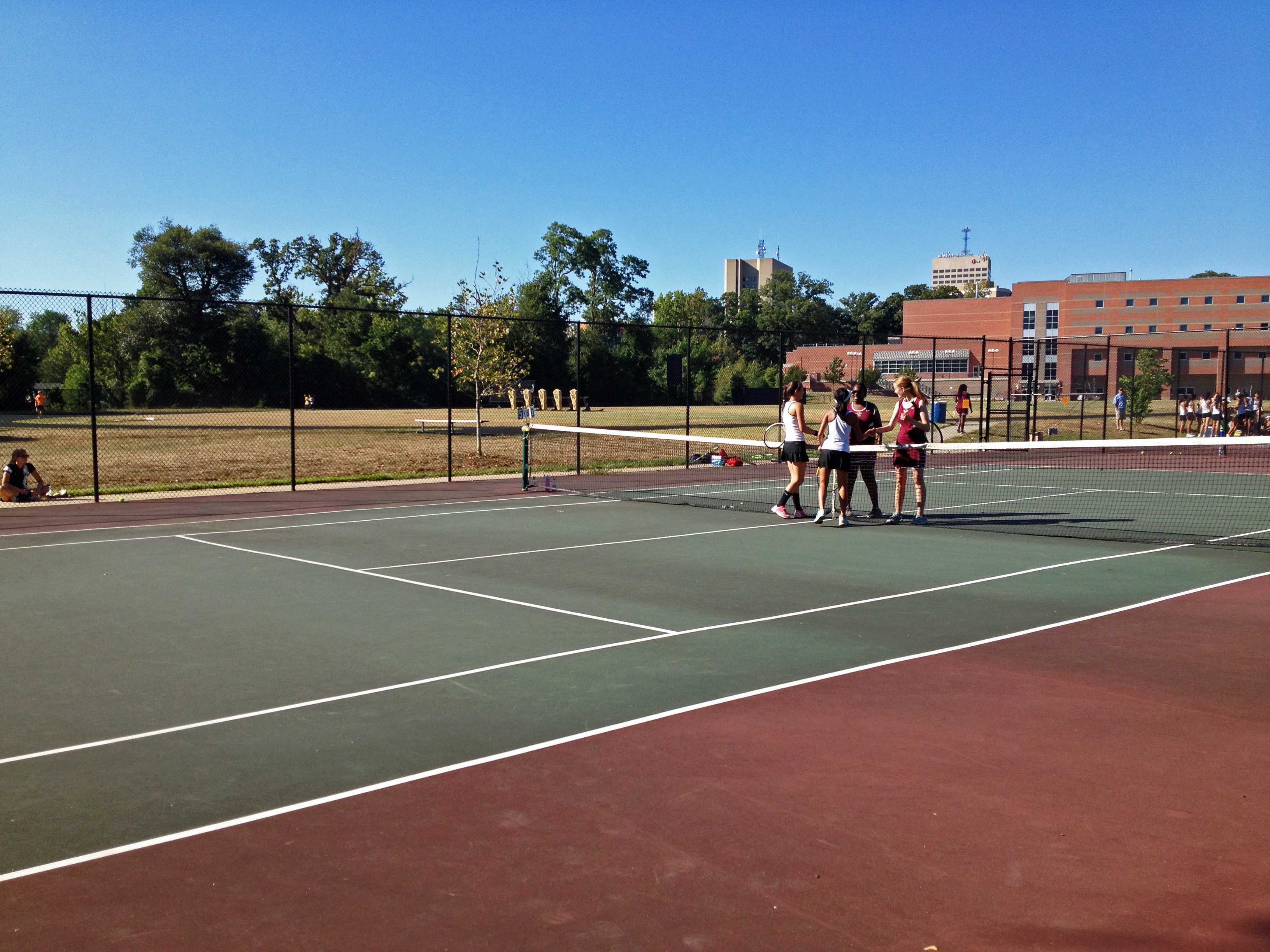 Senior and second doubles player Raveesha Arora attributed their win to a strategy the Rockets kept in mind. "Coach told us to win every single point of every single game, and keeping that in mind, we were able to achieve that goal."
The girls' next match is next Wednesday against Division I competitor Whitman, to which they lost last year 1-6. However, with a fresh crop of talent playing at 1st singles and 4th singles, and an anchor of nine seniors, most of whom have been on the team for their entire high school career, RM is looking forward to an intense match.
"I think D1 is the toughest division in the state of Maryland; we are one of the elite teams in the state of Maryland, Richard Montgomery girls tennis," stated Coach Fahrner. "We are underdogs, we are expected to lose, but we will fight for every point – the last game is so hard, the hardest game to win is the last game, the hardest point to win is the last point , so we're going to do that to Whitman."