Richard Montgomery Cross Country competes tactically against Quince Orchard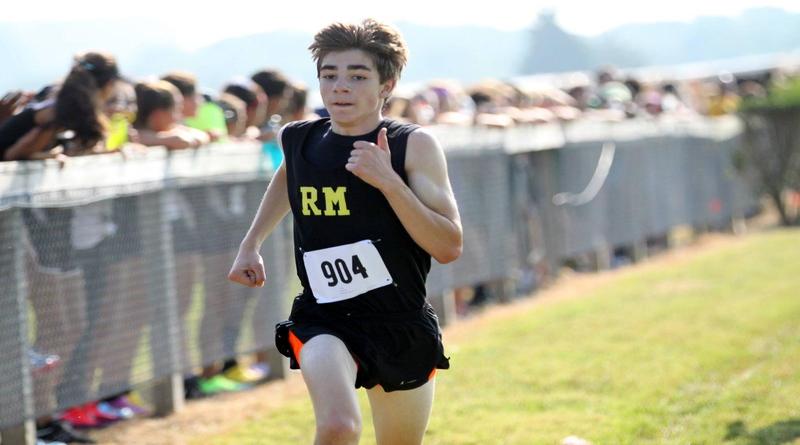 Dagmawi Dereje
September 15, 2016
Coming off impressive performances in brutal heat last Saturday at the Track and Trail invitational meet, Richard Montgomery's cross country teams took on Quince Orchard this past Tuesday in their first home meet of the season.
The conditions at this meet, although still uncomfortable, were far better than those at the Track and Trail meet last Saturday. Much of Richard Montgomery's three mile course features tree cover from the sun. This shade, when paired with the lower temperatures, allowed for most runners to have a race they were proud of.
The girls team was once again without leader Nefret El-Masry, who was sick and unable to run. In her place, the the RM girls were led by Madeline Cheng (6), Taylor Balfour (7), Michelle Campano (8), Emma Bassett (9), Marlee San Sebastian (10), and Natalie Koldaro (11). Although Quince Orchard won the box score in decisive fashion, the RM girls' pacing was a calculated move. Coach Rogers is known for valuing invitational meets, such as Track and Trail last Saturday and Oatlands this coming Saturday, much more than dual meets against other schools in the division. Therefore, he opted against tiring out the legs of Richard Montgomery's best runners in order to preserve them for the Oatlands meet this coming Saturday in Leesburg, Virginia.
The boys cross country team followed the same strategy as the girls, but did so much more competitively. They were led by Rohann Asfaw (1), Garrett Suhr (3), and Philip Miljanic (4). When asked about what Coach Rogers told the varsity runners before the race, Suhr, a freshmen running his first home meet for Richard Montgomery, discussed the race plan. "The strategy was to stay with the lead pack until the end of the race, then pass [Quince Orchard]," said Suhr. Even with the intention of resting the best runners, the Richard Montgomery boys were able to outperform Quince Orchard by a one point difference, winning the race in the last half-mile. After the race, Suhr emphasized the fact he ran conservatively. Suhr acknowledged that "it was an ok race, but [he] could have gone faster."
Looking ahead to Oatlands this coming Saturday, both the boys and girl s teams plan on using their well-earned rest from this meet to perform and succeed. Suhr made it clear that the Oatlands meet will require much more focus and pace. Suhr intends to "go faster during the middle miles and not settle into a slower pace," like the one he ran against Quince Orchard. From their performance, Richard Montgomery cross country and its members will certainly be a force to be reckoned with at Oatlands this coming Saturday.