RM Track and Field sees highly successful performances at County Championships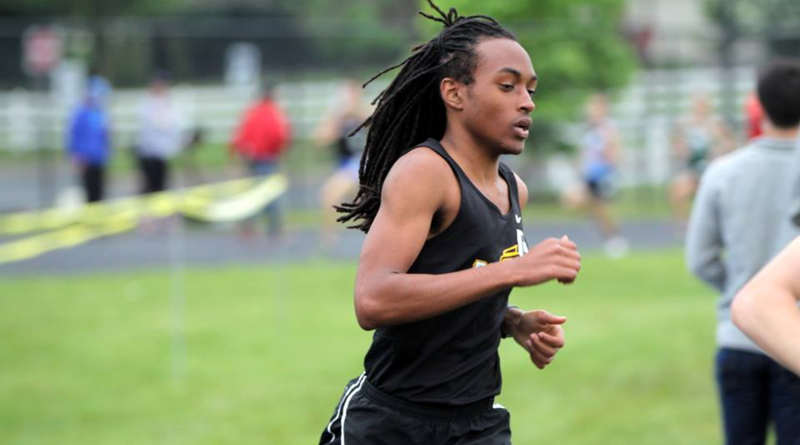 Philp Miljanic
May 18, 2016
With the County Championship meet this past week, Richard Montgomery Track and Field viewed the progress of their team in both the A and B meet. The A meet consists of one runner from each school per event (unless a greater number meet the qualifying standard) while the B meet allows for the coach of each team to enter their next six athletes in each event. However, athletes that run in the A meet are barred from participating in any event at the B meet. The A meet took place this this past Wednesday and the B meet occurred on Saturday, both at Northwest High School. With athletes peaking towards the end of the season, both coaches and athletes were eager to see their success.  
The A meet held incredible personal records (PR) for a number of athletes. Junior Rohann Asfaw nearly broke the record in the 1600m with a time of 4:19.1, won the 3200m in 9:35.00, and won the MVP award for his overall performance this season. The meet was rather aggravating however for many of the runners participating as the times recorded were not fully automatic (taken by a camera) but rather were hand times, and therefore less accurate. However, despite a week of training beforehand, there were large improvements on both the girls and boys teams. Senior Mac Morgan, who ran a PR in a time of 4:28.4 and finished third overall, commented that his legs felt "heavy" prior to his race. Yet across the boards, athletes competed well at the A meet.
Emily Newcombe ran a massive PR of 5:18.90 in the 1600m, Bryony Hollingsworth and Halle Phillips ran a PR in the 300m in a time of 49.30 and 53.20 respectively. Sophie El-Masry also ran a PR of 2:23.8 in the 800m, fighting her way back after injury. Additionally, the 4x400m relay run by Amit Koppel, Rohann Asfaw, Mac Morgan, and Mark Unger ran a PR of 3:23.10. In field events, Daniel Alexander jumped 5'10" for a PR in the high jump as well.
The B meet was run well, despite some of the athletes attending prom the night before. Notable performances included freshman Alexander Coster in the 1600m with a time of 4:45.40, freshman Nyrene Johnson in the 100m with a time of 13.64, junior Samantha Quiros in the 1600m with a time of 5:50.30, sophomore Enid Diaz running 24.87 in the 200m, and a number of others. The B meet is typically used by coaches to see the up and coming members of their team and the potential they display.
Following the County Championship meet, only regionals, states, and nationals are available for a select few to run in; however the team is looking forward to continuing their impressive championship appearances.