RM Poms place seventh in division one county championships, look forward to next year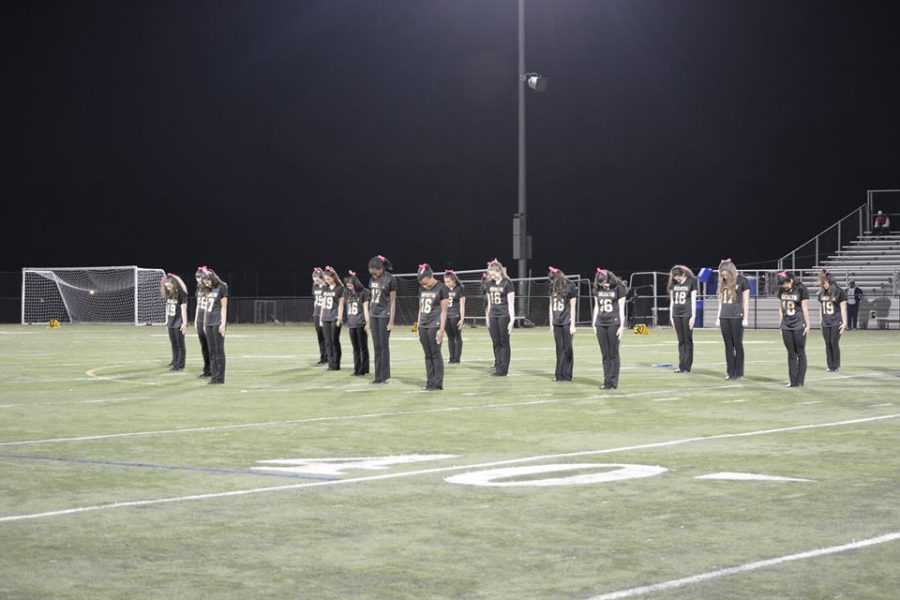 Mac Morgan
February 23, 2016
The Richard Montgomery Poms team took seventh place last Saturday at the division one county championships. While the Damascus High School team took home first place, senior captain Lily Sahakian admitted that "I really thought we did better than the judges gave us credit for. In my opinion we should have gotten fifth, but judges are judges." Whatever their place was, the RM fans who attended the game thought the performance was incredible, and the clever mix of Martin Luther King Jr quotes and dance music brought a theme that was unparalleled by any other school.
After their first season ever in division one, the Richard Montgomery Poms squad faces another great challenge in the upcoming 2016-2017 season. While the team was able to pull off great performances in several of their competitions this season, they are unfortunately losing five talented seniors to various colleges, leaving many wondering about how the team will cope next year.
These five seniors; Danielle Mickens, Jade Zhang, Maddie Schuck, Natalie Zhang, and Lily Sahakian, have become a cornerstone of the team during their years dancing for RM. "It's going to be really hard for us next year because all the seniors are so talented, but I know that a bunch of the sophomores and juniors are going to step up," said freshman dancer Molly Stamets.
Next year, sophomores and juniors such as captain Claire Wilson will be forced to step up and fill the void left by the seniors. "I think next year our current Juniors are going to do really well," added Stamets. "they're all really dedicated and love the sport, and that's really important." RM students, dancers and fans alike, are going to have an interesting season to follow next year, no matter what happens. "I have a lot of faith in the poms next year. We have so many strong girls that are going to really develop into amazing dancers," said Sahakian. "They're going to bring way more new stuff to competitions next year, and I think that we'll be better than ever."