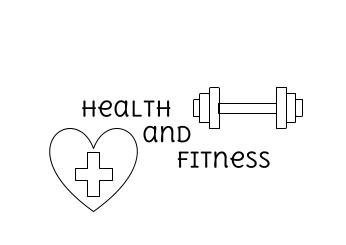 From lacrosse to basketball, RM's school culture places a huge emphasis on the importance of sports. When walking through the halls of RM, you will see many students decked out in sports team clothes and sports gear. Still, sports are typically regarded as a non-academic activity and something to do outside the hours of school.
For the first time, RM has introduced an IB Sports Exercise and Health Science class that aims to connect sports with science. The course covers a broad range of topics and discusses the application of them to an individual's physical performance. 
"There's psychology, why we pick up skills [and] certain ways [of] how we learn different movements.  We're doing a lot of statistics, because we're going to design our experiment. Biology is definitely a big part of it, and so we'll look at cellular level, looking at respiration and how muscles work," P.E. and IB Sports Exercise teacher Matthew Wheeler said. 
IB Sports Exercise and Health Science is open to all juniors and seniors at RM, but most students in the course seem to have a passion towards sports. Some students even took the course as a way to improve within their own athletic abilities. 
Story continues below advertisement
"I play two sports, so I felt like this was a really interesting class," senior Gabby Mendelsohn said. "We learn about agility [and] coordination. These techniques can help you improve in sports. We also learn about body composition, so you can learn how to be a healthier person in this class."
For senior Ryan Kaplan, this class has taught him not only how to get all the benefits from working out properly, but also how to take care of his body and well being. "Usually when I workout, I don't even stretch or take care of my body afterwards…after this class, I'll [know how to] take care of myself," Kaplan said.
Given that this is an IB course, students will be asked to do IAs (internal assessments) and incorporate the IB program's standards in their work. However, Mendelsohn does not think the work is overbearing. 
"
Usually when I workout, I don't even stretch or take care of my body afterwards…after this class, I'll [know how to] take care of myself.
— Ryan Kaplan
"So far, it's definitely manageable. Probably the easiest IB class you're going to take," Mendelsohn said. "I'm also really excited about IA projects, where I can make my own test and see how it improves skill throughout the year. [This might be the] first time anyone was excited about an IA." 
The course provides a basis not only for student athletes, but also for students interested in athletic training and medical related career paths. 
"[This course prepares students for] any sports medicine fields, which are becoming more and more popular [including] athletic training, physical therapists or even occupational therapists and orthopedic surgeons," Mr. Wheeler said. "I think sometimes we want to be a physical therapist, or another occupation, like 'I want to work with athletes,' but don't always realize the work that kind of goes in with those fields." 
For Mendelsohn, the class is a unique experience that has caused her to view scientific concepts in a relatable and engaging way. 
"I like it more than health; health wasn't as interesting and didn't have hands-on learning. It's a really good class, I've never taken anything like it," Mendelsohn said.