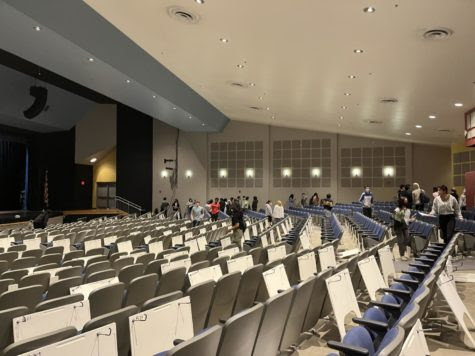 From March to May, many RM students have a major stress weighing on their lives; their upcoming Advanced Placement (AP) and International Baccalaureate (IB) exams. Students have the option to take these exams, which typically serve as a culmination of a year-long course, in order to boost college applications and possibly earn college credit based on their score. 
AP and IB exams have been a huge financial burden on high school students in previous years. In 2022, more than 17,000 MCPS students took AP exams, with the majority taking more than one. For an RM student enrolled in the IB Diploma Program, exams are required to graduate with the diploma, adding up to at least six exams in the final two years of high school. Despite exam fees slightly varying every year, these costs pile up fast, with the average AP test costing $100 and IB test costing $120.
But starting in the 2023-24 school year, MCPS has decided to use a portion of their budget to cover all AP and IB testing fees, lightening the financial load on families and encouraging students to pursue more educational opportunities. This decision has opened up countless educational opportunities for MCPS students, especially for students of lower income.
In previous years, MCPS offered AP/IB fee subsidies, along with the fee reductions provided by College Board, which, combined, had the potential to reduce AP test fees from $86 to $15 and IB fees from $119 to $20. But still, it can be enough to discourage a student or family from enrolling in the class.
Story continues below advertisement
The county's objective in covering testing fees was to increase student participation in those more advanced classes, dedicating about $3.4 million from the yearly budget towards this goal. "Students enrolled in an AP or IB course will be encouraged to participate in the corresponding exam at no cost to them," MCPS officials said in a release to the county. This helps all students have equal access to this opportunity.
In 2023, MCPS has shown lots of initiative for middle and high schoolers to have access to higher education resources. In addition to the fee waiving, students are also able to take courses at Montgomery College completely free of charge, with provided transportation. MCPS has been making large steps to improve their students' accessibility to higher education, and students are noticing. "Tests have always been uber expensive, and with them becoming free, more students feel encouraged to take a shot at harder classes," sophomore Norman Meyer said.