23nior Wills
In the 2023 Senior Wills, the class of 2023 gives their last pieces of advice and words to the RM community.
Ivana Haynes
To rising seniors, skip as many days as possible. You should realize by now that school is not your whole life. If you choose to go to college, good for you. If not, good for you. Be nice to your teachers, it goes a long way. Participate in every spirit week, go to all the sports games, support every team. Senior year is fun if you make it fun. Love you, RM.
Bry Guerrero
Thank you to all of the teachers and staff that helped me focus and work on raising my grades. Stay focused and achieve your goals, avoid any distractions at all costs and focus on yourself.
Genevieve Cowl 
Make sure you keep people important to you close! Those will be your friends for life. 
Scout Pollack 
Don't take everything so seriously! Chances are you'll forget about it next year!
Kelsey Lee
Go to football games and other school events! They are fun and make high school memorable.
John Baiyeshea
Always be yourself, don't change the way you act to be "cool". Playing a sport is definitely a great way to build great memories and friendships that you will cherish for life. Lastly, I know a lot of people say this but enjoy high school because it goes by so fast. I never believed the people who told me this but here I am with 24 days of high school left thinking about all of the good times.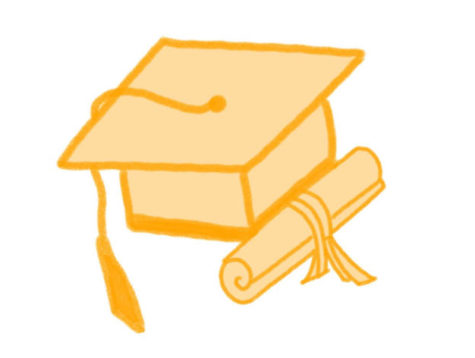 Mackenzie Caldwell-Degnon
To all the juniors, the most challenging part about senior year is applying to colleges. I recommend visiting all the colleges you can over the summer to get a sense of what type of schools you like and will want to apply to in the fall. The most important thing is to surround yourself with people who make you happy and care about you and to make the most of your last year in high school!
Nathan Glasser
To all the teachers these past four years, I want to thank you for helping and teaching us through Covid and keeping up through all of the tough times. 
Kendarae Archie
Hey juniors and underclassmen. As a senior that will soon be in a new environment surrounded by all sorts of people, my biggest advice to you is to do things that make you happy and things that you want to do. The only opinion that truly matters is your own. Use that to become who you truly want to be, no matter what others may think. 
Ruth Laforest
To the upcoming seniors or any underclassmen, do not and I mean do not procrastinate because it will bite you when you least expect it. Also, don't succumb to 'senioritis'.Get involved in clubs! I promise you will find the club, or clubs, for you.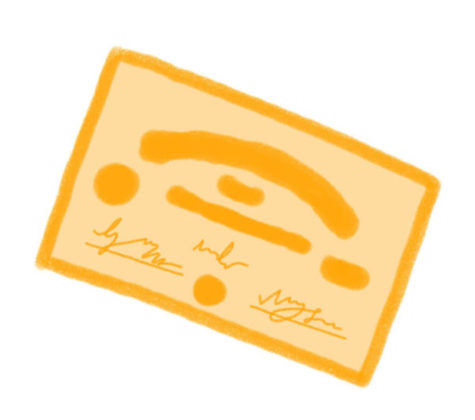 Lillie Gritz
Even though I didn't get a full experience of high school, it was still a great time. I totally recommend doing photography because you get to take film pictures. I am so lucky that I got to meet new friends in that class and got to know Ms. Gould. Ms. Gould, I am so glad that I took photography. It was such a fun year with you.
Gerald Onyedika
Take non-stem AP/IB classes, the workload is not as hard as they say it is.
Helina Tamiru
Make sure to go to as many football games, homecomings, and other school events that you can. High school will go by faster than you think, so get involved and have fun. Also, take pictures!
Samantha Wu
To my friends & favorite juniors— I am beyond excited for all you will see, experience, and accomplish. The trajectories of our separate lives will move us miles and years apart (Aarushi and Kev, my cali bears), but it's been an absolute joy and honor to cross paths for these four. Thanks for all the love and laughter! I promise to get better at keeping in touch… To my teachers– thanks for everything! Especially Ms. LeBright, for the advice and care, and Ms. Goetz, for teaching me to love math
Todd Rosenblatt
Excuses are the bricks that build the house of failure. Do your work before you hang out with your friends.
Maggie Orcev 
Definitely go to sports games especially football and basketball! The more people that go, the more fun they are, so definitely go support RM sports.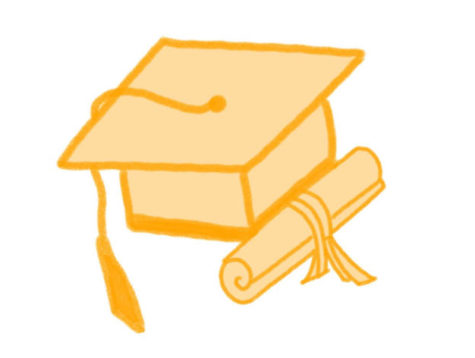 Oree Yachin
Play a sport, take AP Enviro, study for your AP's and don't do your homework after 8pm. 
Avery Wang
What's the price of bananas? A high school experience! Much love to Rice Guys, The Tide, all-purpose boba mochi, endless FaceTimes, & everyone and everything else at RM. 
Shuxin Dai
Stop joining club email lists that you're never going to show up to, club leaders are tired.