FOX News case reveals clear lack of objectivity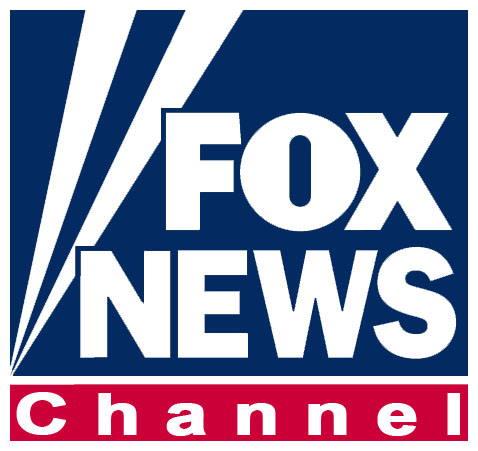 On Apr. 18, 2022, FOX News, a prominent U.S. news organization, agreed to pay Dominion Voting Systems a record-breaking $787 million in a settlement to resolve "fake news" allegations. Dominion Voting Systems originally sought $1.6 billion in damages against the mass media company, alleging that the news network had repeatedly claimed that the company falsely rigged its voting machines against former President Donald Trump during his 2020 reelection campaign. FOX News asserted that the organization was simply reporting what certain Republican lawmakers had claimed about Dominion Voting's machines—that said, the organization must be held responsible for the sizeable damage it has done.
This lawsuit relates to the aftermath of the 2020 election, in which former President Trump had repeatedly made false claims that the election was rigged against him, in favor of the Democratic candidate, President Joe Biden. In the three years since the election, no significant evidence has been discovered to support election interference, making Trump's antics nothing more than a reflection of his own denial and political strategy to return to the throne. According to PBS News, "Trump's former attorney general, William Barr, found no evidence of widespread election fraud. Trump's allegations of voting fraud also have been dismissed by a succession of judges and refuted by state election officials and an arm of his own administration's Homeland Security Department." An Associated Press review of potential voter fraud causes in the six states disputed by Trump found fewer than 475, which would have made no significant difference in the 2020 election results.
Two months before the scheduled trial date, Dominion Voting Systems uncovered how certain individuals at FOX News doubted election-rigging claims off-camera. According to the Associated Press, on Nov. 16, 2020, FOX News host Tucker Carlson reportedly said via text to a producer that "Sidney Powell is lying," referring to one of Donald Trump's lawyers. Laura Ingraham texted Carlson that Sidney Powell was "a complete nut. No one will work with her. Ditto with Rudy," referring to former New York mayor and Trump supporter Rudy Guiliani. Sean Hannity, a FOX News host, did not believe the fraud claims "for one second" but wanted to give accusers the chance to produce evidence, according to a deposition. 
It is appalling to see such a large news organization has a patterned tolerance of misinformation. News obligations ought to consider the ethical implications of hosting guests who have a history of spreading lies about election fraud or hailing Trump while twisting the facts. "They allowed lies to be propagated, and they are responsible, in my view, for a large part of the political violence and instability that we're seeing in society," social studies teacher Noah Grosfeld-Katz said. 
Even Rupert Murdoch, chairman of the FOX News corporation, allegedly had knowledge of the false claims being made on the air. Per an email sent by Murdoch on Nov. 19, 2020, what he saw in the press conference featuring Powell and Guiliani was "really crazy stuff. And damaging." The lawsuit brought against the news outlet hinged on the idea that employees "deliberately amplified" false election claims. According to the Associated Press, "Murdoch even wrote on Jan. 5, 2021, to a top executive urging that prominent Fox personalities issue a statement acknowledging Biden's legitimate win."
FOX News made billions of dollars in 2022—$1.5 billion to be exact. Is anything truly worth creating a polarized political climate filled with falsehoods? It is clearly wrong for FOX to fuel a pattern of lying that our country's political state might never return from. "It would be unreasonable to pull the media company to, you know, be 100% certain in any of the claims they show because certainty is not always possible. And sometimes you have to do months of research to understand if something is certain. However, the evidence is clear from what we've seen in the public reporting—that those Fox News hosts knew that what they were saying was wrong, all right, and that they doubted those claims, that there was no evidence whatsoever, and they still aired them," Mr. Grosfeld-Katz said. "They lied. They knew what they were saying was not true. And they caused damage."
This incident clearly reveals how influential lawmakers are, simply by the nature of their political office and intimate connection with the media. For media outlets to make the most money, they must cater to their audiences. FOX News is generally known to align more closely with Republican values; this lawsuit takes this a step further and reveals how the company knowingly served as a platform for lawmakers to make false claims on air for millions to hear. "When I think of Fox News, I usually think of like a typically more right-wing news platform, and I do not really think of it as like an informative or accurate news source," junior Elliott Koschalk said. "I think that if a news source knows that their information is incorrect, and still portrays it in a different way anyway, then I think that there can be a case made against that resource." The outlet's hosts are typically under immense pressure, as their careers rely on viewership, primarily fueled by their popularity, the statements they make, the guests they bring on, and similar factors; in their field, success is closely linked to how much political influence they exert and the resulting viewer counts.
It appears that former President Trump, despite his questionable past, remains central, if not the leading Republican figure in American politics. His supporters cling to whatever claims he makes, often failing to verify their accuracy. Other Republican lawmakers tend to conform to his influence; over 129 Republican Congress members supported Donald Trump's continuing efforts to claim victory, according to The Washington Post. The former President will run for reelection in 2024.
The U.S. is in a current state of ever-increasing political confusion and polarization. The country may be headed for another political reversal in 2024. According to FiveThirtyEight, President Biden's average approval rating stands at 42 percent, about 11 points lower than his 53 percent disapproval rating. These figures are similar to former President Trump's approval and disapproval ratings in April 2019 before his subsequent loss.
We must hold our news organizations to a higher standard when it comes to unbiased coverage of current events—Americans need to know the truth, not just what aligns with their beliefs. In this sense, FOX News has let down its viewers. We should also hold the claims of public figures under more scrutiny and do our due diligence as a society to prevent the spread of misinformation. Readers should consult several news outlets and different perspectives before taking a conclusive stance on any issue to reduce the harmful consequences of media bias.