Maryland Legislature passes two gun control bills
As the current Legislative Session for the Maryland Legislature came to an end, the body passed two gun control bills: Senate Bill 1 (SB0001) and House Bill 824 (HB0824). 
SB0001 makes it illegal to carry a concealed handgun in certain "sensitive areas" like school playgrounds, polling locations and hospitals. It also allows private property owners to control whether firearms can be brought onto their property. The final bill was passed by the Maryland Senate on Monday, April 10 with a vote of 31-16. 
HB0824 raises the age for legal gun possession from 18 to 21 and expands prohibitions on who cannot possess firearms. The final bill increases fees for a wear-and-carry permit from $75 to $125. It also requires a detailed annual report on gun violations, expands some firearm training requirements, and makes sure that gun applications note county of residency, race, ethnicity and gender. The final bill passed the Maryland House of Delegates on Saturday, April 8 with a vote of 98-40.
Many RM students support the state's addressing of the gun control issue. "I think it's a very important issue and should be more controlled across the nation. As students, we shouldn't have to worry about anything other than our education but it's hard doing so knowing our school or any school could be attacked," sophomore Ruslan Akmyradov said.
Some are skeptical of the effectiveness of the new laws. "Honestly, I don't think that it'll be very effective in helping gun issues because there's still the problem of minors getting their hands on guns in their own households or getting them from private manufacturers or other adults," sophomore Brandon Fan said.
The final bills had several successful and unsuccessful amendments and alterations. The House of Delegates originally placed the wear-and-carry permit at $150, which the Senate decreased. Senator Jill P. Carter (D-Baltimore City) attached an amendment that would have allowed a person sentenced for illegal gun possession to enroll in a firearms training course and petition a judge for future gun licensing, but it eventually failed as the Senate voted 28-14 to withdraw Carter's amendment.
During the legislative sessions and ahead of the bill's passage, gun rights groups and advocates called for more criminal laws rather than gun laws, arguing that the bills would not prevent crime. Others also contended that these bills unjustly impact lawful permit holders, who they claim are not part of the problem in gun control.
These bills have been long sought after by gun reform advocates. Their efficacy is shadowed by last summer's Supreme Court decision that struck down New York's law restricting concealed gun possession in public; but for now, Governor Wes Moore will sign these bills into law. 
About the Contributor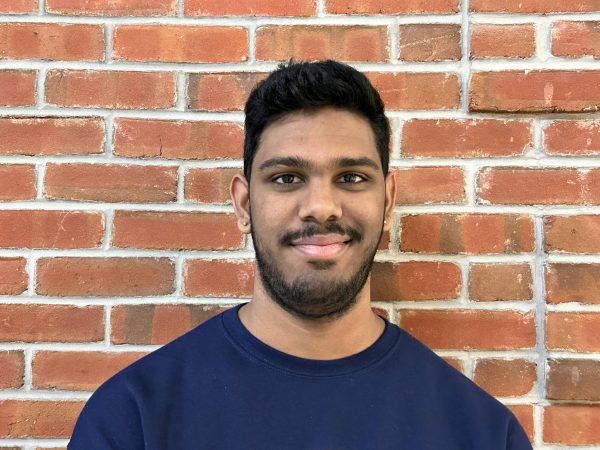 Nirav Akkanapragada, Science/Tech Writer & Photographer
Nirav is very excited for his third year on the Tide, his third year as a Photographer, and his first year as a Science & Tech writer. He loves to...