Do's and Don'ts of Halloween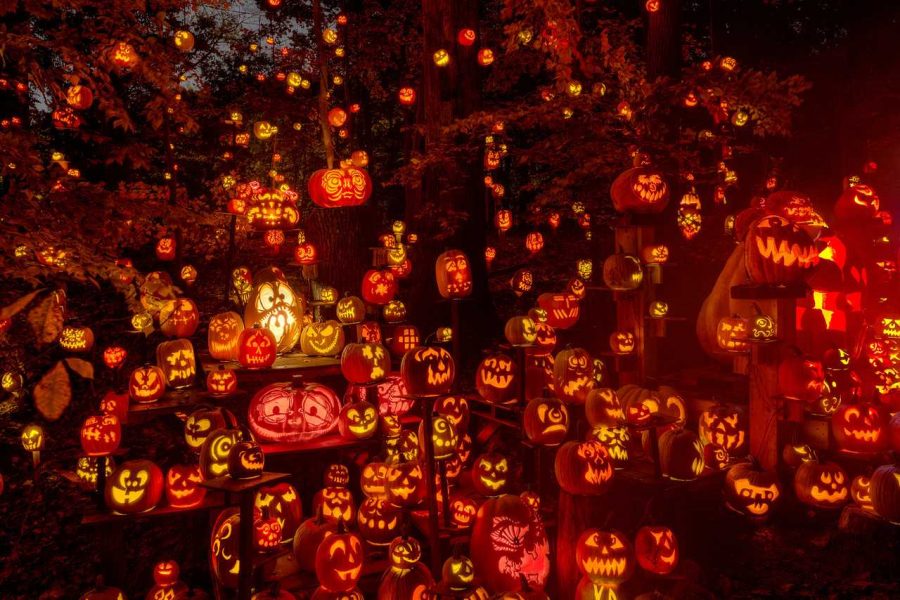 Isabella Paternostro
October 31, 2015
As the air gets crisper, the leaves begin to fall from the trees, and school gets more intense, there is one day that is distracting students from the end of the marking period: Halloween. No one enjoys attending a party with disgusting candy, tacky costumes and boring events.  Don't let the phantoms ruin the night, so here are some suggestions on how to celebrate this Halloween.
Costumes have become the most intriguing aspect of Halloween, but with that, the pressure to wear a magnificent costume builds as well.  Although puns are creative when done correctly, lazy costumes that are supposed to be puns are often disappointing. "Don't show up with one sleeve and a Christmas star and expect people to know what you are,"  freshman Clara Paternastro warned.
"Group costumes are always funny, and creative" junior Matthew Nguyen suggested. Zombie, vampire, witch, and pirate costumes are classics, but they often need an interesting twist or addition. In reality, the costume ideas are endless, ranging from a historical figure to something mythical, so create something interesting. When in doubt, use Google or Pinterest.
According to some, high school students are too old to participate in the most celebrated Halloween activity in the country: trick-or-treating.  However, that is a myth, as many Richard Montgomery students who still trick-or-treat will attest.  Trick-or-treating on Halloween night is still one of the easiest ways to get to know neighbors and friends.
For those who elect to hand out candy instead, be sure to buy popular candy. "Milky Way, Three Musketeers, and Kit Kats, anything with chocolate basically, or hard candies for those who do not eat chocolate," Nguyen suggested.  "Never give raisins though," Paternostro warned, "or no one will be happy!"
Too old for trick-or-treating? Preparing for Halloween is just as fun.  "I like dressing up in costume and putting on makeup with my sisters," senior Betsy Wang said in regard to her favorite Halloween traditions. "Carving pumpkins  is an exciting bonding experience with family and friends," sophomore Belinda Lin added.
 Although Halloween is a holiday for pranks as well as candy, both students discourage practical jokes. "Bullying smaller children, setting things on fire, and doing anything dangerous for you or others is not a wise way to spend your Halloween", Wang advised.
Aside from trick or treating and pre-Halloween activities, friends are sometimes the best people to be around on the spookiest night of the year.  Throwing parties are one common strategy to create a unique night.
Party activities range from dancing to Halloween hits, such as the Monster Mash, to thrilling games and watching scary movies.  "Scary movies are high on the list since the very atmosphere makes it spookier. Movies like The Shining are very intense and make the holiday all the more fun," sophomore Ami Wong commented.
However, each group of friends or family has their own set of distinctive Halloween tradition.  "I like going to my friend's house to make weird sweets, like rainbow brownies" senior Jessica Li admitted.  In a school as diverse as Richard Montgomery, it can be assumed that the traditions are endless.
On a day where ghosts, vampires, historical figures and mythical creatures roam, anything is possible, so create the tackiest and most entertaining traditions for years to come.  Just beware of ghouls, horrible candy and careless decisions.
Picture from: http://www.jackolanternlouisville.com/tickets