Commemorating Women's History Month
March of this year marks the thirty-seventh Women's History Month in the U.S., which celebrates the significant achievements and contributions of women to society and culture. Originally created in 1987 to support feminist movements, it has evolved into a platform for women around the world to connect with and uplift each other.
Women's History Month started out as a single day in 1909, honoring the anniversary of garment workers' strikes in Manhattan. Over the next few decades, due to countless campaigns by suffrage groups, the holiday evolved into a week and eventually a month.
"I think that Women's History Month is a time to recognize the many incredible women throughout history, especially the ones who don't receive recognition," junior and WiSTEM secretary Alanna Yang said. "They're often overlooked, or the credit goes to men instead."
Today, learning about them serves as both an inspiration and an encouragement to young girls. 
"Knowing that all these women in the past were capable of doing such great things expands their horizons, and makes them realize that they can do it too," Yang said.
Others connect with Women's History Month on a more personal level.
"My domain has always been STEM, and I see that there is this huge gap," senior and Girls Who Code president Gayathri Aravindan said. "I've actually experienced things before where I'll be in a group with only guys and they just won't acknowledge me. I remember one time I was at a coding competition and I was the only girl there."
Many girls have found role models in the women featured during Women's History Month. 
"Marie Curie has been my idol since I was young. I always admired her [determination]," Aravindan said. "Since I got into computer science, Margaret Hamilton has also been a huge inspiration to me. She did this software that was behind NASA's Apollo program, which really motivated me."
RM hosts events promoting female empowerment, which offers a convenient resource for people seeking guidance.
"[WiSTEM] recently held a speaker event at RM with Lt. Gen. Nina Armagno, who is the Director of Staff and the highest ranked woman in the [U.S.] Space Force," Yang said. "It was really cool to hear her speak in person since it's not everyday that you get to meet such an amazing person, and it was especially inspiring to girls who are interested in STEM but are afraid due to it being dominated by males."
NOW CAN RM, an organization dedicated to promoting feminism and activism, will also be hosting a panel at the end of the month about Women in Politics. 
"We hope to feature local lawmakers and politicians such as those on the county and state level, and there will be [opportunities] to ask questions and for advice," sophomore and NOW CAN president Liliana Katz-Hollander said.
Women's History Month is generally celebrated through shout-outs to women or women-owned businesses, promoting spaces for women and teaching about its historical aspect. In recent years, campaigns and posts on social media have also garnered lots of attention.
Apart from promoting accomplished women throughout history, Women's History Month has lasting positive impacts on youth.
"Learning about all these amazing women made me more self assured," freshman Chloe D'Arpino said. "I'm on top of the world. My friends are too—it's important to spread positivity and girl power wherever you go."
About the Contributor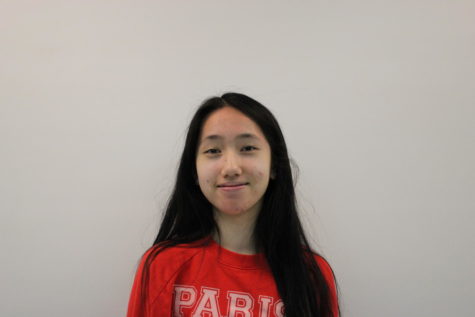 Jocelyn Yuan, Features Writer
Freshman Jocelyn Yuan is a Features writer for the Tide. She worked as an editor for her middle school newspaper and is looking forward to her first year...