Mr. RM contestants Walk a Mile in Her Shoes to raise awareness
This year's Mr. RM contestants walked one mile aroun​​d Rockville Town Center in heels to raise awareness against sexual assault, rape and gender violence from 1-2 p.m. on Saturday, Feb. 25. The walk started and ended at the Rockville Memorial Library. 
"It was a very contributional effort between all of [the] SGA, with a lot of help from Lydia Yeh and Maraly Gonzalez," senior Nani Gildersleeve said. "This would not have been possible without the boys and all of their help that they have provided, and it's just a really good way to… build excitement for Mr. RM." 
Despite the chilly weather, the contestants still completed the one mile walk. "It was so empowering to see all of these guys our age do this on a Saturday morning in the snow for a good cause," senior Maraly Gonzalez said.
Mr. RM has been a long-running annual tradition at RM, where senior boys participate in a pageant competition with categories ranging from beachwear to talent. "Mr. RM is one of my favorite traditions here at RM and I just hope that it competes for years and years," Gonzalez said. 
Many contestants this year also believe that participating in the competition was a rewarding decision. "You could learn a lot of stuff and meet new people that could change your life. And I have been lucky enough to meet people who I think will be part of me, the rest of my life," Mr. RM contestant and senior Anderson Berrios said.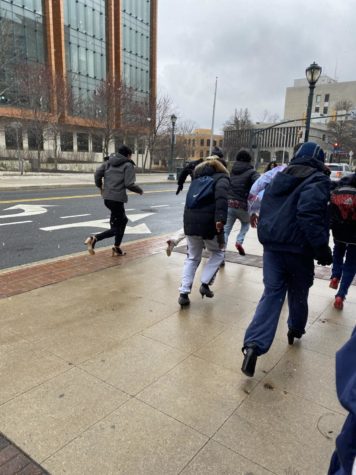 While walking around Rockville Town Center, the contestants held up signs with messages advocating against gender violence and sexual assault. Afterwards, they held a race to see who would run the fastest in heels. 
Overall, the contestants felt that the walk was a meaningful experience. "I think doing something outspoken and kind of out of the ordinary like this is a great way to show our support," Mr. RM contestant and senior Monty Mulugeta said. 
"I've had friends who've been sexually assaulted before, so I think that donating to this cause would be a great thing," Mr. RM contestant and senior Nathan Glasser said. 
Mr. RM concluded with its official show on the evening of Friday, March 3. Mulugeta, or Mr. Karate Kid, was crowned winner of the competition.
About the Contributor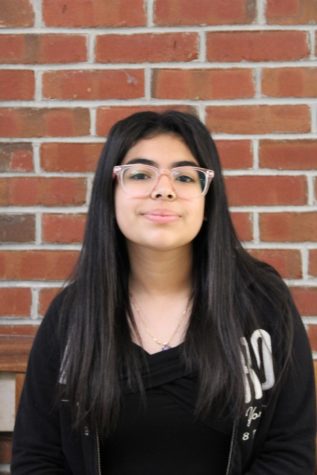 Ashlee Argueta, News Writer
Junior Ashlee Argueta is excited to start her first year on the tide as a News contributor. She is excited that she is going to meet new people and make...