Rockets represent in 2022 Fall All-Met Honors
The honor to receive an All-State, Met, and/or Region award not only means a lot to Richard Montgomery, but it displays the effort, persistence and desire student-athletes contribute to their teams. As they achieve their goals to the highest level, winning one of these awards is extremely honorable, as very few players throughout Montgomery County receive these awards each season. For the 2022 Fall All-Met Players of the Year, six Richard Mongomery student-athletes were awarded.
Sophomore Mckinley Heaven surpassed every expectation and record when it came to girls soccer this fall.  "Making All-State, All-Met and All-Region were some of my goals throughout the whole season, and I'm really proud and honored to be named to them. It really does mean a lot," Heaven said. Heaven got a second-team nod, but as just a sophomore, there's no doubt Heaven has a chance to compete for player of the year.
As a second-year starter on varsity, Heaven spent her freshman year beating the freshman goal record at Richard Montgomery as she went on to score 14 goals. Throughout this past season, she beat the sophomore record by scoring 26 goals. "Every game was a show stoppable performance. Mckinley is capable of doing just about everything on the soccer field," freshman teammate Izzy Trandifilou said.
This isn't quite the end for Heaven as she prepares for next season and a chance to perform at the collegiate level. "One of my biggest goals for the future is to play soccer in college and make an impact at whatever school I end up at." As she continues on with her soccer career Heaven said,"I hope to receive more of these honors in the future." 
Junior Cabell Faulkner has proved himself again and again like no other. As a captain of the golf team this year,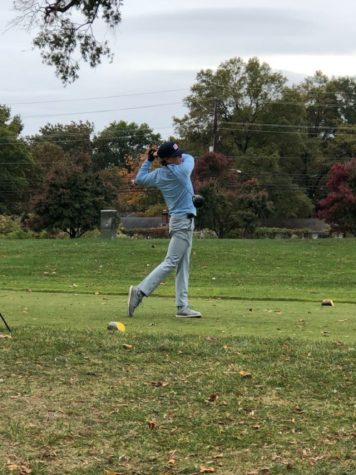 Faulkner helped lead his team to states for only the second year in Richard Montgomery's history. "It feels good to receive the honor and it's just a reminder to keep working hard to achieve more goals in the future, " Faulkner said.
Within an extremely competitive division of amazing golfers, Faulkner received an honorable mention as he continued to impress many coaches and players along the golf course at each tournament. "My goal is definitely to play golf at the collegiate level and hopefully extend my career after," Faulkner said prior to receiving this honor. 
Sophomore Ema Djordjevic made her mark within the Richard Montgomery girl's volleyball program. As she impressed many people last season as a starter on varsity and ranked top 100 in the country, Djordjevic took her game to the next level in her sophomore season. Winning the honorable mention award wasn't surprising to many people as they watched Djordevic dominate all season long.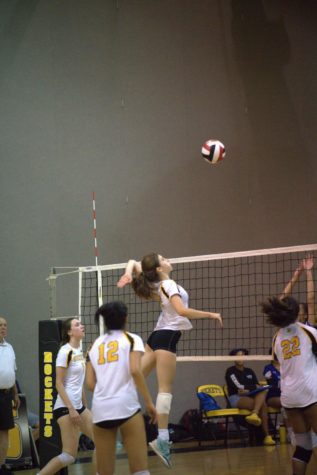 "To me, I can't express enough gratitude to be given this honor, especially being mentioned with some amazing players I know and love. It gives me a drive to aim for even bigger things in the future- the best is yet to come," Djordjevic said. She is only 1 of 30 girls in all of Maryland who received this honor and additionally was also named first-team all-county. The sky's the limit for Djordjevic as she continues to help lead her team to more and more wins. 
Overall, all six of the recipients of these honors are hardworking and truly gifted athletes.  Junior Casey Bradley received second-team all-met as she worked with Djordjevic to improve her skill as well as the volleyball team's record. Bradley was also named second-team all-county, which is an accomplishment just to begin with. Senior Noah Fisher and Junior Grace Finnegan received first-team All-Met for Cross Country. Fisher won the county championship, earned second place in the regional championship and third place in states. Finnegan placed fifth place in states, second in regionals and fourth in counties. Over the course of the regular season, both of these runners placed high in many invitationals such as Bull Run and MDXC. All six athletes proved again and again how they impact their teams and continue to improve their game.