MCPS faces rise in fentanyl overdoses
Illegally made fentanyl, a highly powerful opioid, has increased overdose deaths in both Montgomery County and the rest of the United States. According to an urgent message from the MCPS school system medical officers, in 2021, over 70 percent of all overdoses in Montgomery County were fentanyl-related, including substances laced with fentanyl or substances that look like something else (e.g., Xanax, Adderall, Percocet or oxycodone) but had fentanyl in them, oftentimes without the knowledge of the user. 
In December 2022 alone, there were three fentanyl-related overdoses in MCPS schools, which prompted the school board to treat it as a severe situation. The drug, often used by drug traffickers to increase the potency of their products, is very addictive and a very low dosage is required for a lethal overdose. 
In fact, the user may need to use the drug as frequently as every 2-3 hours to avoid very uncomfortable withdrawal symptoms, such as extreme nausea, vomiting, diarrhea, anxiety, sweating or chills. "That's insane. That's more often than you eat food," junior Sannidhi Korisepati said.
MCPS had first attempted to spread awareness of this topic through repeated messages to the community. 
However, these attempts may not be as successful as expected, as junior Abby Adissu was unaware of the crisis. "It sounds silly, but I thought the opioid epidemic was getting better because I hadn't heard anything in a few years," she said.
MCPS has also made Narcan, a medicine that can counteract opioid overdoses, available to all school levels, including elementary schools. Not only this, the school board has made general training available to all adults, with more specialized training for nurses and administrators, on how to administer the drug to react to these incidents. "The rise in overdoses is not unique to Montgomery County and is happening in school districts regionally and nationwide," MCPS Chief Medical Officer Dr. Patricia Kapunan said in an interview with Montgomery Community Media. 
To take further precautionary measures, access to Narcan and Narcan training has been made available to all county residents for free. Kapunan recommends that families have Narcan at home. However, it is important to note that it is a temporary measure, and emergency services must be called in the event of an overdose.
"MCPS should put more effort into educating students about the effects of fentanyl… but it is good that Narcan is available to everyone," Korisepati said.
In an opposing viewpoint, Adissu spoke of how she appreciated the school system's attempts to alleviate the issue. "I think the blame is unfairly placed on schools and individuals to 'do their part' in the same way we are with recycling or climate change," Adissu said. 
Adissu highlighted how the issues stemmed from the faults of bigger industries, rather than local schools. "The real issue is bigger industries, specifically pharmacies and doctors who intentionally overprescribe and addict patients for consistent 'customers,' even to high schoolers," she said. 
For more information on Narcan access, call Harm Reduction Services at 240-777-1836.
About the Contributor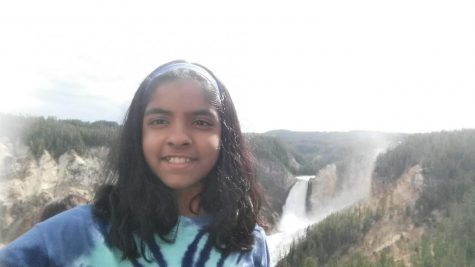 Akshya Mahadevan



Akshya Mahadevan is a sophomore at Richard Montgomery High School. She is very excited to be writing for the RM Tide this year! In her free time,...