MCPS releases mental health app 'Stronger Student'
MCPS has launched a new mobile app focusing on mental health called "Stronger Student." The app provides crisis resources and allows parents and students to report occurrences of bullying, harassment, intimidation, assault and other violence through a confidential form. It is available for free download in Apple and Google Play stores, and can be accessed in web browsers through this link.
The app's release was first announced in December, when it was presented to the Board of Education's Communication and Stakeholder Engagement Committee. "Stronger Student" includes general mental health resources and knowledge about the rights and responsibilities of students, as well as information and contacts from national crisis organizations, such as Be Well 365 and the 988 Suicide and Crisis Lifeline.
Although "Stronger Student" is for smartphones, it can also be accessed through a tablet, computer or laptop. There are no age restrictions for the app, and it has been published in both English and Spanish, with other translations soon to be available. 
The app was designed by three former Montgomery Blair students, Anika Seth, Kathryn Lalonde and Aviva Bechky, in collaboration with Board of Education member Lynne Harris. They began designing the app during virtual learning in 2020, when the now college sophomores were still MCPS high school students.
Members of the MCPS community were invited to participate in focus groups to share their feedback last summer before the team of students began building the app, according to the Bethesda Beat.
Seth told the Bethesda Beat that the project was developed in response to student concerns that MCPS had not responded adequately to allegations of sexual abuse during the pandemic. She also said that a quick, easy way for students to file reports with MCPS on their own was crucial.
While there were some concerns from the community about making sure information shared through the app would remain private, Seth and Lalonde assured them, confirming that the app merely connects students to online tools without storing their student data. App users will only give MCPS an identifiable record if they choose to submit a report, and enter their information.
Although the app's intention is to provide mental health support and access to available resources, the RM community had mixed reactions. Some wanted to have faith in the student-created app and thought that it was a good effort from MCPS.
"I feel like it would be good to have a specific MCPS app with all this information since it's more personal," sophomore Daniel Yi said.
However, others thought that the app wouldn't have much of an impact, saying that the issue with students not reporting bullying and discrimination wasn't because of a lack of accessibility.
Sophomore Sofia Pasquini said, "There are available resources but it's whether or not [students] feel like they can report it."
About the Contributor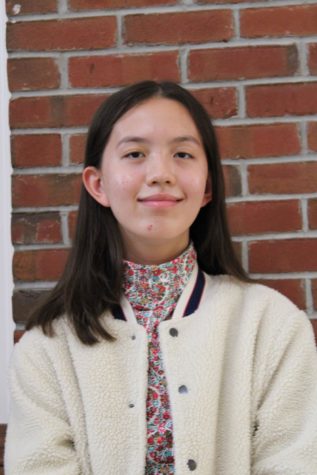 Katherine Sundstrom, News Writer
Katherine Sundstrom is a freshman eager to begin her first year on The Tide as a News writer. In her free time she enjoys solving brain teasers and puzzles,...