Elon Musk relaunches Blue Verified
Social media has long been a way to spread information. Twitter, especially, is one of the most widely used global apps for networking and mass communication, due to its user-friendly design.
From hashtags like #MeToo in support of sexual assault victims, to #BLM, criticizing police brutality across the country, the app's hashtags and trending features have become a tool of solidarity to propel social justice movements and disseminate information. 
Before Elon Musk's purchase of Twitter, the company offered a blue checkmark to government officials, celebrities, journalists and those who fit the company's criteria and passed the platform's verification process. They also held an optional, $4.99-a-month subscription that unlocked additional features called Twitter Blue, such as ad-free articles and custom navigation.
After Musk purchased the company, he worked with engineers and managers to alter Twitter Blue, attempting to revamp how Twitter verifies accounts and handles bots, a goal he had championed in the months leading up to his acquisition. Twitter's new premium service, launched Nov. 5, granted blue check verification labels to anyone willing to pay $7.99 each month.
But the new service swiftly fell to imposters, parodying everyone from celebrities like LeBron James and Musk himself to well known brands and companies like Nintendo, Tesla and SpaceX. According to a Forbes article, in one case, the stock of pharmaceutical company Eli Lilly & Co took a nosedive after an imposter account tweeted that the company's insulin was now free. Unable to contain the waves of verified imposter accounts, the service shut down less than a week later.
Twitter's drastic changes followed by its rescindment resulted in backlash to the company, which was mostly a loss of confidence in Musk and his direction. "[The paid verification] really kinda opens up the possibility for misinformation, even more than usual. I feel like it will only hurt Twitter's user base and reputation due to increased misinformation and the loss of the ability to trust what they see," sophomore Anurag Nambiar said. 
Musk, however, held faith in that the changes to the verification system will help solve the site's bot, spam and misinformation problem. In a tweet from his official account, he announced that the new system will have a gold check for companies, gray check for government entities and blue check for individuals, whether or not they are celebrities. As of Nov. 29, the multi-colored verification system has been active, showing up on user profiles underneath their username, along with the original Twitter Blue verification check mark itself. 
Twitter also took additional steps to stop spam and fake accounts with the relaunched Twitter Blue, changing its terms so that newly created accounts have to wait 90 days from the date of account creation before they can buy a Twitter Blue subscription.
Still, the RM community has doubts about the alterations to the verification system. "I feel like the changes are detrimental to the whole social media page," sophomore Kenichi Takato said. "From what I've seen, for example, going back to the blue checkmark, allowing people to have a checkmark to show that an account is authentically run, kinda ruins the idea and even though it can post a short-term profit, it can destroy Twitter's reputation in the long-term."
About the Contributor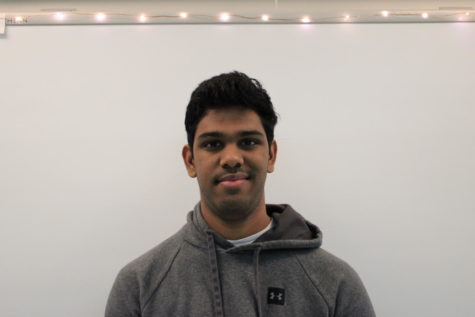 Nirav Akkanapragada, News Writer
Nirav Akkanapragada is a sophomore and excited for his second year in The Tide, this time as a News Writer. Previously, he had been a Sports Writer and...