MCPS becomes nation's largest electric bus system
MCPS announced the deployment of 61 new electric school buses on Oct. 24, making the county's electric bus fleet the largest in the United States. 
This puts MCPS on track to meet the goal in its Feb. 2021 press release to replace 326 of its diesel buses with electric buses by 2024. In fulfillment of a four-year contract with Highland Electric Transportation Inc., on top of the buses obtained last month, MCPS received 25 new buses in 2021 and will receive 120 in each of the next two school years. A quarter of the 1300 MCPS buses will be electric by the end of the contract term, and county leaders aim for all to be electric by 2035.
"On an average day, MCPS's fully diesel bus fleet burns approximately 17,000 gallons of fuel," superintendent Dr. Monifa McKnight said to a crowd of community members at a ribbon-cutting ceremony at Walter Johnson High School. "We are going to be saving upwards of 6,500 gallons of diesel fuel per day, and immediately this is going to cut costs by 50 percent. That is significant."
School buses are among the largest contributors to vehicle carbon emissions in the U.S. and therefore a clear target of efforts to shift away from nonrenewable energy. Due to their size, constant stopping and starting, and adherence to local roads that prevent them from maintaining constant speeds, diesel buses have a fuel efficiency of no more than 10 miles per gallon.
Moreover, according to the Electric School Bus Initiative, persistent exposure to the diesel exhaust has negative health consequences, which disproportionately impact low-income communities, where more students rely on school buses for transportation.
Electric buses promise not only cleaner air, but also improvements to students' bus-riding experience. "The [diesel] buses are very rickety, very unstable," junior Joseph Chen said. "I know some kids like to listen to music on the bus, and having these noisy buses makes it really hard." Electric buses, which do not have internal combustion engines and offer more gradual acceleration and deceleration, are quieter and smoother.
The new buses—Thomas Built Saf-T-Liners—will also pose fewer mechanical problems than the diesel buses. "In elementary school [the buses] would break down at least once a month," Chen said. "Kids would start smelling smoke in the bus, and we would tell the bus driver. Then the bus driver would pull over, have everyone exit, stand on the sidewalk, and wait for him to figure out what was going on."
The most common mechanical issue with diesel buses is engine overheating. Since the batteries and motors in electric vehicles do not reach temperatures as high as those of the engines in gasoline and diesel vehicles, the new buses minimize this risk.
Dead batteries will also no longer prevent vehicle start-ups, since the batteries of electric buses can be monitored and recharged and last around 120 miles per charge. Although this range is lower than that of other electric vehicles, it far exceeds the necessary 31 daily miles of a typical school bus route, according to the National Renewable Energy Laboratory. 
In preparation for expanding its electric bus fleet, MCPS has already installed chargers. "As of now, four of our five depots have some infrastructure in place, and construction will start on the fifth one when the 2023 school year comes to an end," Mr. Joe Fisher Sr., Acting Fleet Manager of MCPS's buses, said.
Although the upfront costs of the electric buses and charging infrastructure are $1.3 million, MCPS plans to earn back that investment through savings on fuel and maintenance. "We service the electric buses every 45 working days, but they eliminate [the need for] oil changes and fuel filters," Fisher said. 
Community members and leaders applaud the county's commitment to reduce its carbon footprint. "Thanks to Montgomery County, school buses will be the new symbol of a safe and sustainable energy policy in America," congressman Jamie Raskin said at the ribbon cutting.
About the Contributors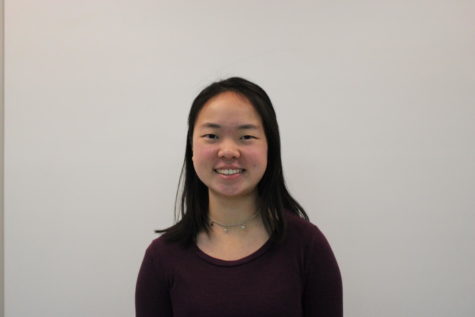 Crystal Li, Science Writer
Crystal Li is a senior and The Tide's Science Writer. She covers topics ranging from public health to technology. Outside of newspaper writing, Crystal...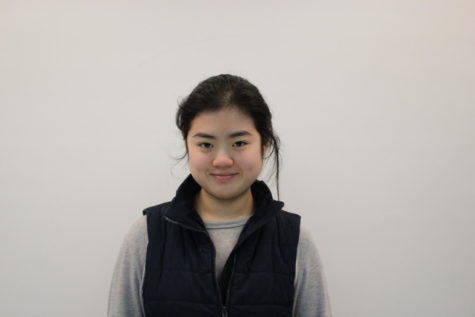 Evelyn Shue, Graphics Editor
Evelyn is a senior and excited to be back on the Tide this year! She's into filmmaking and the field of medicine. You'll find her drawing or cuddling her...