Educators file complaints against MCPS
On Nov. 7, Montgomery County Public Schools (MCPS) reached an agreement with the Montgomery County Education Association (MCEA) to begin a new phase of negotiations after establishing ground rules. The first bargaining session was held Nov. 10.  
MCEA filed an unfair labor tactics complaint against MCPS on Oct. 18 for unjustly delaying negotiations for their new contract, including pay raises and other benefits. 
The MCEA represents around 14,000 teachers and school workers in MCPS, and is essentially a teachers union, as stated by the Washington Post. 
The specifics of the complaints were centered around "incentives for recruitment and retention […]; pay increases and a 'more fair' salary scale; and the boosting of stipends for supervising extracurricular activities," according to an article in the Bethesda Magazine.
RM students think that pay raises were a reasonable request. "They deserve fair compensation for all the work they put in, often behind the scenes," freshman Maia Inati said. "And so I think paying them more is just a way of showing respect that we have for their dedication and hard work." 
In response to the delays of negotiations, the MCEA held a rally in front of the MCPS Board of Education building, wearing red clothes, holding signs, and carrying megaphones. Many teachers spoke out against the county at the rally, voicing that their demands for open communication were being used against them by the county."Tonight we are here to demand that the Board of Education do their job and exercise their oversight to prevent MCPS from continuing to engage in illegal, unfair labor practices by refusing to negotiate with us in good faith," MCEA Vice President Nikki Woodward said at the rally.
"We [teachers] are simply stretched too thin," school psychologist Dr. Kamila Ranking said at the rally. "As such, we are continuously faced with untenable conditions."
On Oct. 18, MCPS put out a public statement that said, "We hope that a mutually beneficial agreement can be reached in collaboration with MCEA and in accordance with our longstanding commitment to work together on behalf of students."
The statement also said that the unfair labor practice proceedings would negatively impact MCPS employees by leading to months of delays and holding up discussions over necessary benefits and pay raises, taking away time in which discussions could progress and placing MCPS and MCEA back at the beginning of successful negotiations.
Math teacher Heidi Neto had mixed views on the topic. "The MCEA also bargained and brought back [paid COVID leave], but that doesn't matter because [teachers] have no planning periods," Ms. Neto said. "If the complaints were that [MCPS] got rid of those policies too soon, then I absolutely think they were justified."
About the Contributor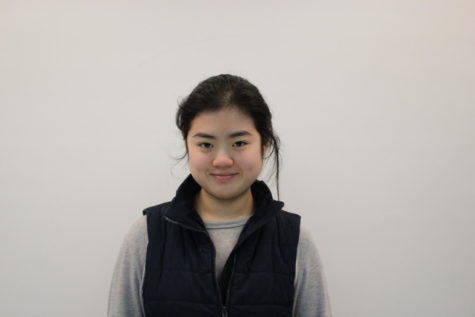 Evelyn Shue, Graphics Editor
Evelyn is a senior and excited to be back on the Tide this year! She's into filmmaking and the field of medicine. You'll find her drawing or cuddling her...