RM volleyball moves closer to playoffs after victory over Clarksburg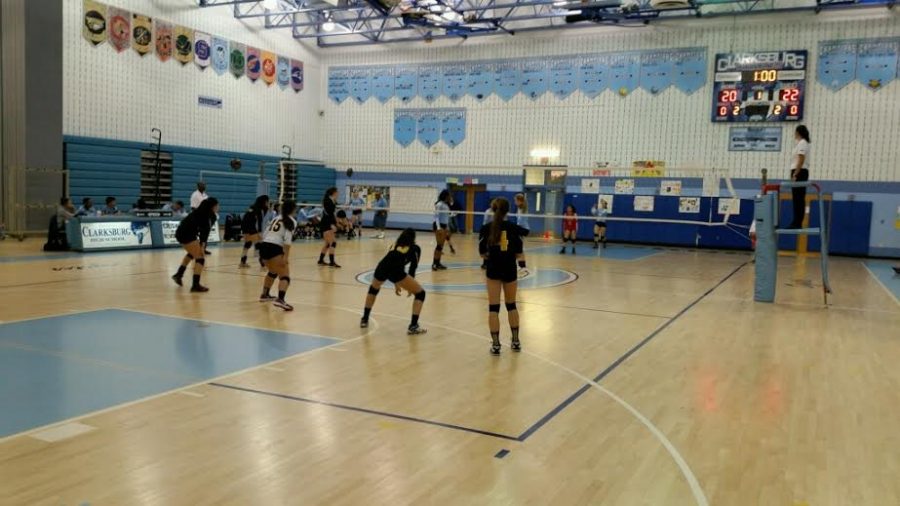 Andy Kostka
October 26, 2015
The RM volleyball defeated Clarksburg Monday night in a 3-game sweep. RM advances to 9-4 on their season, with one final regular season game on Friday against Gaithersburg.
The win on Monday marks the second sweep in a row, as the Rockets defeated Seneca Valley 3-0 last Thursday. Although the Rockets swept Seneca Valley, it was a close contest and a solid win to get on the road.
Monday saw similar tight contest by Clarksburg. The Rockets once again were able to get the better of the home team, winning straight sets 31-29, 25-10, and 25-20. "Tonight, I felt we were a lot more consistent with our serving which helps us to be more in control of the game throughout the sets," sophomore Brooke Richman said.
After two dominating performances in a row, the Rockets hope to carry momentum into what could be their toughest test of the season on Friday. "I think this win helps boost our confidence and will make us work harder during practice this week to get the win on Friday," senior Abby Hernandez said.
"We definitely don't have room to get nervous," Hernandez continued. "We just have to believe in ourselves and have confidence in each other, because like I've said before, when we play as a team we're unstoppable."