Photo Essay: RM shows school spirit for Homecoming week
Spirit weeks have been a Richard Montgomery High School tradition for decades. This year's Homecoming spirit week was held from October 17 to October 21, with the dance set to be held on Saturday, October 22. This week had many RM students and staff be creative to celebrate and bring school spirit. The SGA is responsible for planning and advertising the spirit week themes, as well as planning the dance that rounds the week off.
 MONDAY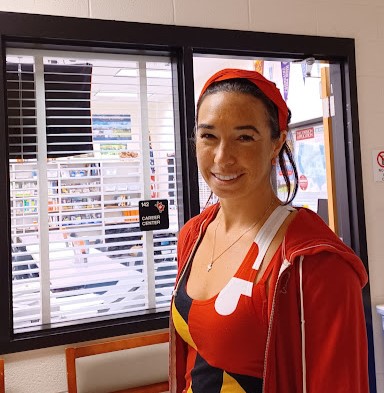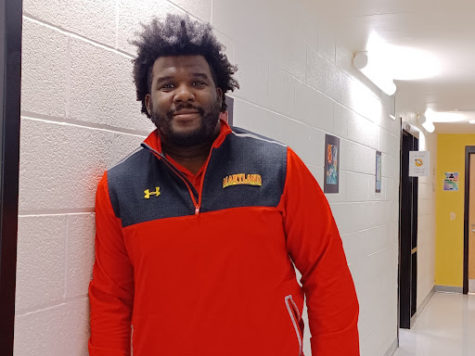 To start off with spirit week, "Maryland Monday" was a chance for students and staff alike to wear clothes representing the state of Maryland. Whether it was a hoodie with "Maryland" written on it, or an outfit adorned with Maryland's state flag, Monday was a chance to show off state pride. "I loved it, because if you're from Maryland you know we are very fond of our flag," said school counselor Rachel Greene.
TUESDAY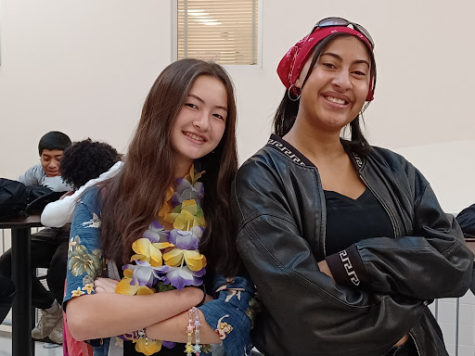 "Teen Beach Tuesday" had the upperclassmen dress as bikers and the underclassmen dress as surfers, much like in the day's namesake, Teen Beach Movie. The "bikers" flaunted bandanas and leather jackets, while the "surfers" wore tropical shirts and colorful leis. "I think it was a fun idea," said senior Emma Hubbard via text.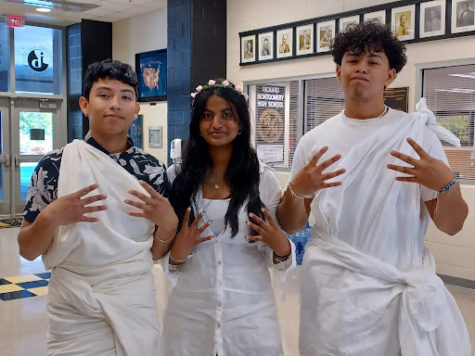 Not all students decided to go with the bikers/surfers theme, though. Some seniors decided to dress up in togas on Tuesday, as homage to the "Toga Tuesday" tradition of previous years. Some seniors were not aware of this arrangement, though. "They should have announced it earlier, that's all I have to say," said senior Thurya Dammalage, "But it's fun!" she added. Some thought that the event going on at the same time as Teen Beach Tuesday undermined that day a little bit. "… putting it on a Tuesday made a lot of people care less because seniors were focused on toga Tuesday," Hubbard added.
WEDNESDAY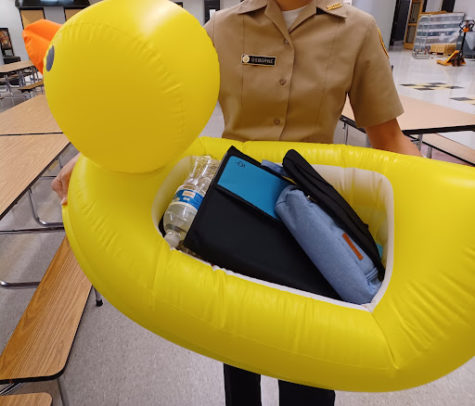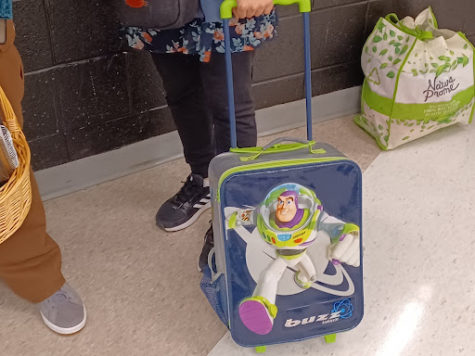 Wednesday was "Anything but a Backpack Day," where the objective was simple – carry your items in anything but a backpack. Many students saw this as an opportunity to get creative. Clothing hampers, mini refrigerators, instrument cases, and even inflatable duck kiddie pools are among some of the things students replaced their backpacks with.
The event itself was controversial, as administration initially disapproved of the idea. After pitches from the SGA, they were successful in getting the initiative implemented. "Administration, they had concerns about it … One being the fact that students could bring anything," said senior and SGA member Jaiden Burney. "Students were able to bring in objects as long as it was not living objects," Burney added.
THURSDAY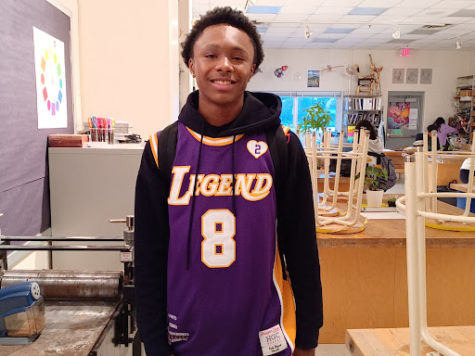 Students and staff got the chance to show off their jerseys on Thursday's "Jersey Day." Some wore jerseys to show their favorite teams, while others wore them to represent their favorite players. "I really appreciate Kobe as a person, and I feel like his legacy will live on," said junior Zeon Chavez on why he wore his jersey.
FRIDAY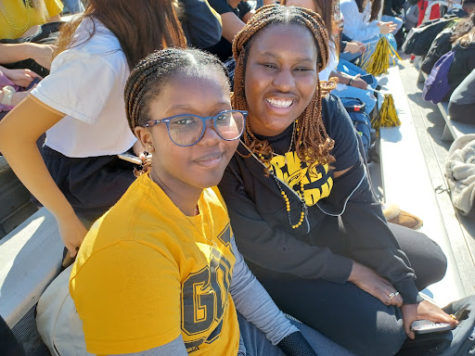 The day of the pep rally, the theme was "Black and Gold," and many people wore their RM gear with the school's colors. "I think it's fun, I like our colors," senior Dana Namara said.
About the Contributor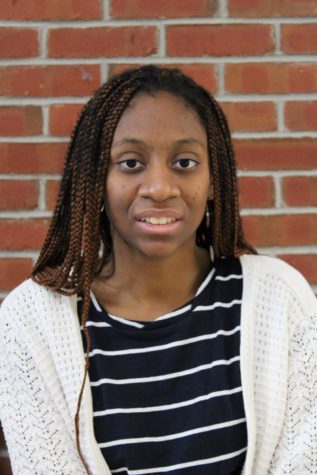 Amina Willis, Photographer
Senior Amina Willis is a photographer for the Tide. This is her first year working for the paper, and she is eager to contribute and capture photos of...