Military hopefuls participate in JROTC program
Juliana Wong is a sophomore at RM – but her school day is unlike many others. Every morning, her mother drives her to Magruder High School so she can participate in a special program.
Wong is a sergeant in the Junior Reserve Officers' Training Corps (JROTC) Program, a high school preparation program to equip students with the skills needed to join the military. Although it is not a recruitment program, JROTC informs students about the opportunities available in the military.
According to the US Army Junior ROTC, the goal of the program is to "instill in students in United States secondary educational institutions the values of citizenship, service to the United States and personal responsibility and a sense of accomplishment."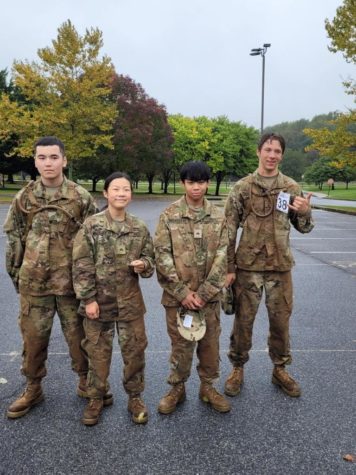 The program was established by the The National Defense Act of 1916. Since then, it has expanded into over 1,700 public and private high schools around the nation, including RM. The program is currently 40 percent female. 
Every morning, Wong and ten other students from RM go to Magruder for their first period: the JROTC class. The class is taught by retired military officers.
The JROTC curriculum contains lessons on physical fitness, leadership, American history and government, geography, emotional intelligence, health and wellness and communications. Wong also does push-ups and sit-ups in class as part of her training.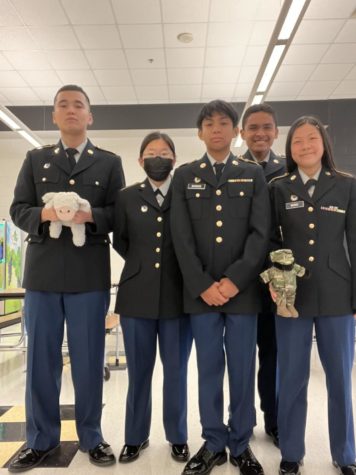 The JROTC course lasts for 45 minutes, just like a regular class. Once first period ends, Wong returns to RM by bus. Because she is a part of the JROTC program, Wong isn't required to take language classes. She stays in the cafeteria during second period and attends classes the rest of the day. 
After school on Tuesdays and Thursdays, the JROTC Cadets attend practice, which cumulates in a competition each month. The competitions include military drill, air rifle, Raider Challenge and physical fitness competitions. Teams from across Maryland, Virginia and other neighboring states attend these competitions in buses full of 60 kids. 
According to Wong, competitions are fun and exhilarating but don't always go as planned. "Recently we were in a competition where the host team cheated and changed the running path," Wong said. "We eventually ran through some random person's backyard."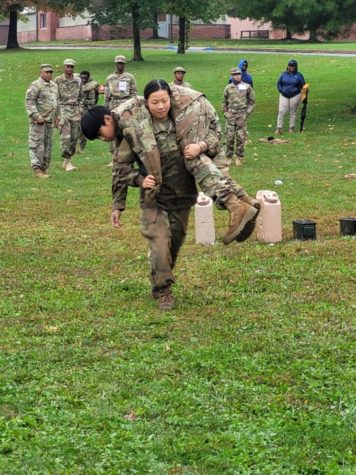 Outside of their JROTC class, the program also provides students with many opportunities to help out the community. "There was a volunteering opportunity at the Strawberry Festival near Sherwood HS," Wong said. "We helped direct traffic in order to help the elderly, and got fresh strawberries for free!"
The JROTC program is not just for students who want to feed into the military, but also a course for high school students to build leadership skills. Sophomore Francis Bugas reflected on what the program has taught him. 
"I was shy and untalkative before joining the program. The program really helped me branch out to others and boosted my confidence," he said.
About the Contributor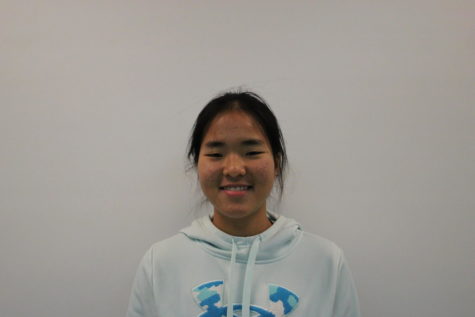 Ellen Bu, Features Writer
Ellen Bu is a freshman at RM and writes for the Features section. Out of school, she enjoys painting, playing tennis, listening to music, and spending...