Maryland implements Anton's Law
According to Police Scorecard, there have been 1,255 civilian complaints of police misconduct from 2017-2021, with only 2 percent of the cases ruling in favor of civilians, bringing attention to a startling disparity in police accountability. 
Anton's Law, which publicizes police discipline and complaint records, went into effect on Oct. 1, 2021. The legislation was pushed for after many accounts of police brutality, including the 2018 death of 19-year-old Anton Black, who died after being restrained by three police officers in Caroline County on Maryland's Eastern Shore. He was one of 14 people who died in Maryland that year through fatal force by the police and one of 1,145 people in the entire country according to Mapping Police Violence.
There have been many difficulties in implementing this law state-wide. Funding is low, resources are strained without sufficient staffing, and the still-offline documents make it difficult for current employers to quickly access and review potential evidence.
Coupled with the high fees of parsing through such documents and lack of willingness from local governments to push for additional spending, the release of information is severely delayed. To catch up for the time lost, some law enforcement agencies in Maryland say they are being asked to study evidence without new employees and little pay for the amount of work required.
According to The Daily Record, reporters and student journalists have received some internal police discipline records upon request, but have also encountered "long delays and huge fees." For example, a record can cost as little as $10 at the Harford County Sheriff's Office but nearly $500,000 at the Montgomery County Police Department.
"Effective journalism requires official reports in a timely and cost effective manner," sophomore Sofia Einsenberg said, also remarking that primary source records make a sizable difference in journalism.
"It's crazy there's so much red tape around something so crucial. Bureaucracy should never interfere with proper law enforcement practices and the safety of citizens," sophomore Joshua Fan said.
Many are advocating for transparency of police agencies and for Anton's law to be appropriately executed. A budget reallocation is necessary in order to fulfill the law. The Montgomery County Police Department has asked County Executive Marc Elrich to request about $427,000 from the city council for additional staffing to improve compliance with Anton's Law.
In Montgomery County alone, the police department has about 1,500 internal investigative files—200 to 5,000 papers each, many with video and audio—possibly eligible for disclosure.
"Transparency is an incredibly important asset to democracy," Einsenberg said.
Leave a Comment
About the Contributor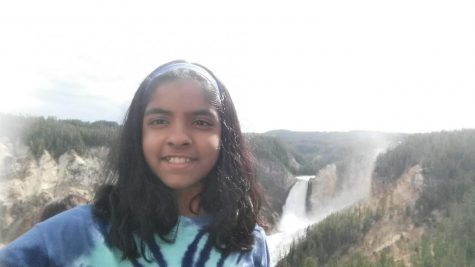 Akshya Mahadevan



Akshya Mahadevan is a sophomore at Richard Montgomery High School. She is very excited to be writing for the RM Tide this year! In her free time,...