Arvin Kim elected SMOB, students react to Baba Cisse's defeat
Arvin Kim, a junior from Walt Whitman High School, was elected as the Montgomery County Board of Education's 45th Student Member of the Board in April. Kim will be sworn in by the Board of Education on July 1, replacing the current SMOB Hana O'Looney.
Kim's platform focuses on school safety, student and staff mental health, and increased accessibility to online courses. To address these issues, Kim has proposed hiring more school psychologists and tutors, offering wellness days to lessen student workload, investing in improved security systems, and creating a dual-enrollment program with the Virtual Academy to increase the courses available to students. Kim's fellow candidate Baba Cisse focused on similar issues of student representation across the county, mental health, and increasing equity in education by combatting the achievement gap and creating a more diverse curriculum.
SMOB Candidate Nomination filing began on January 4 of this year, and following many weeks of candidate meetings and conventions, Kim and Cisse were selected as the two SMOB nominations. Election day took place on April 20 and, after voting ended, Kim received 58 percent of the approximately 56,000 votes cast.
While many students showed support for Kim after his win in the SMOB election, other students took to Kim's social media platforms to express their disappointment towards the loss of candidate Baba Cisse, who received approximately 40 percent of the vote. Some students expressed disappointment on social media, and the sentiment that there is a lack of representation for down-county students in the elections.
After the election results were announced, Kim sent out an instagram post thanking students who showed support for him throughout the election process. Along with those congratulating Kim, many students commented to address the racial and social class differences between the candidates and their respective schools–stating that candidate Cisse deserved the position over Kim and that, due to Kim's win, there would be a continued divide between Downcounty Consortium schools and the SMOB. 
"It is undeniable that there are many inequalities in down-county representation in student government and the SMOB position," said Northwest High School senior and MCR Special Elections Committee director Divya Vakkalanka. "This is something that the SEC fully acknowledges and has tried their best to minimize the effects of in the SMOB election this past year."
The MCPS official instagram account turned off comments on the post announcing Kim's victory, likely due to the negative comments and harassment towards Kim under the post. Other students, some of whom had supported Cisse throughout the election, defended Kim against these comments–highlighting that Kim's victory was fairly earned and that Kim was unable to control the school he was from. However, many commenters supporting Kim also faced negative comments from other students who instead credited Arvin's win to the location and demographic differences between each candidate's school. 
"A lot of people were rooting for Baba, myself included," said freshman Naomi Kiawu, who voted for Cisse in the election. "But I think some of those people knew that Arvin had a lot more qualifications in the end. It made sense who won, but I was still disappointed."
The SMOB election, Arvin's win, and student reactions from across MCPS have helped to highlight the inequity in student representation in the county and further prioritize the need for all students' voices to be heard.
"The SEC made efforts towards encouraging down-county students to run for SMOB, and even if a student isn't willing to run for SMOB, there are many ways to get involved," said Vakkalanka. "Voting is the most important tool for change, and every student must vote in order for them to gain the representation they wish to see in the SMOB election."
About the Contributors
Erica Saulsbury, News Writer
Erica Saulsbury is a freshman at Richard Montgomery HS and is super excited to work on the news section of the Tide this school year! In her free time,...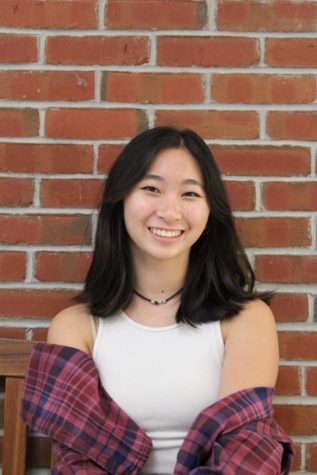 Samantha Wu, Editor-In-Chief
Samantha Wu is thrilled to spend her senior year as Editor-In-Chief of The Tide, after three years as editor and COVID beat reporter for the News section....