SMOB cyberbullied for mask comments
Student Member of the Board of Education (SMOB) Hana O'Looney commented at a Feb. 24 Board of Education meeting in support of MCPS keeping its mask mandate. Her rationale came from the Centers for Disease Control (CDC) recommendation for masks in schools. The following day the CDC announced updated mask measures in schools. 
"My mask not only protects me, it protects my community. That's still a lingering sentiment. I'm really afraid that if we get rid of the mask mandate, it's going to cause a lot of fear for our students and families," O'Looney said.
Videos from the meeting were posted on Twitter, rendering O'Looney a target for online attacks. The National Review, a national conservative editorial magazine, wrote an article about O'Looney's comments using the excerpt: "that [fear] is still a lingering sentiment, regardless of what data says, perception is reality for students and families."
The article identified O'Looney as a Board member, without mentioning her being a high school student. It prompted many anonymous readers to criticize O'Looney in the comment section and on other social media platforms, making personal attacks towards her opinion and last name.
O'Looney deactivated her Twitter account following the backlash. Her active social media presence is in part to make her more accessible to students throughout the county. 
The group who originally shared the video on Twitter, Together Again MCPS, released a statement in response to the National Review article and subsequent online comments, stating that they usually post videos of Board of Education meetings and that this situation was no different. When they became aware of the inappropriate comments linked to the video, the group decided to delete the video. 
"While it's very unfortunate that Hana had to deal with this, I think that stuff like this is extremely common when it comes to people in high profile positions," freshman Amy Ye said. "People make fun of and target politicians all the time, and to them this is no different."
The school board released a statement on February 28th, condemning the people who posted comments towards O'Looney in that their language and personal insults were attempts at cyberbullying.
"This behavior is reprehensible, particularly when adults are targeting a student. The board applauds the engagement of our community sharing ideas, perspectives and opinions; the board condemns the actions of anyone who does so in a manner harmful to any individual." the statement read. 
"I think MCPS had a quick and effective response but not a flawless one," freshman Siena Sydenham said. "They were quick to realize there was harassment and delete the tweet but I believe they could have done a better job spreading their support because I didn't really see much of a response until I looked."
About the Contributor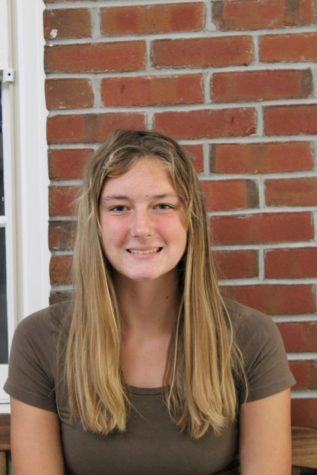 Shelby Roth, Sports Editor
Sophomore Shelby Roth is excited to start her second year on the Tide, this time as Sports Editor. She has previously written for the news section, and...