Spring Sports 2022
Lacrosse
With the spring season approaching faster than ever, it is important to support your lacrosse teams here at RM. Junior Thomas Domorad, along with other lacrosse players are eager to start the season. "It's a great community and a great way to keep in shape. I think people should join because it's super fun and stress free," he said. There are around seven new players each year and there is usually a game every week when they start. For our girls lacrosse team, games tend to occur once or twice a week. "I think they try and keep it around 18 to 20 players per team. This year, my prediction is that tryouts is going to have at least 50 girls, if not more. I think people should try out for lacrosse because the team environment is so entertaining and the team consists of some of the nicest people you'll meet. Winning as a team is so rewarding and the people on the team make it even better," junior Davanee McNairy said. 
Track and Field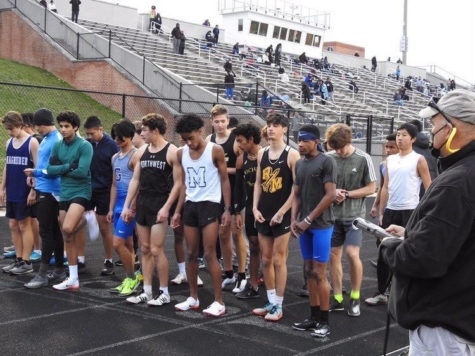 Annually, spring sports attract numerous students as the cold, winter weather comes to a cease. One of these sports is track and field, where students flock to compete in the spring. Track and field is an interdisciplinary sport that relies on countless forms of fitness. Endurance, speed and strength to name a few. All of which can be applied in distance events, sprints, jumping events or throwing events. Overall, this sport attracts many, where rosters are up to 80 or more people. "I would think the lack of cuts has something to do with it. You know if you sign up for the team, and put the work in, you're guaranteed a spot," junior Sean Borsum said. Not only does Track and Field offer a very welcoming environment but it also breeds long-lasting friendships. "I get to go places and have fun every day with people I love," sophomore Grace Finnegan said.
Tennis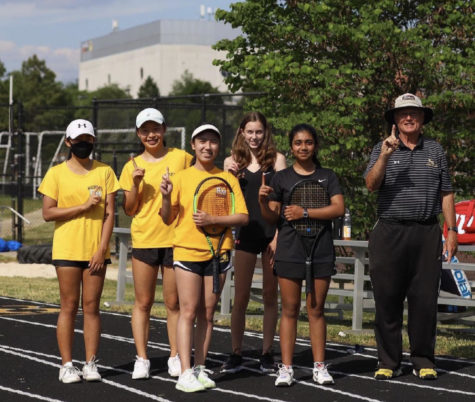 As winter comes to a close and spring begins, pollen allergies are not the only thing the new season attracts. With the coming of the warmer weather, a new wave of sports arrive at MCPS athletics— one being the acclaimed tennis. Although the RM team only calls for around 16 members due to the limited number of courts available, the schedule of two hours of practice every day and 12 meets throughout the season still endures like any other sport. The beloved racquet and ball athletic game is not just all endurance, strength, and speed; mentality is essential. "Being good at tennis is not just about playing the game but also beating your opponents mentally," said freshman Andy Deng. From the outside, tennis is just a simple sport of hitting the ball across the net into the boundaries of the other side, however, perseverance and patience are two virtues that are vital.
Softball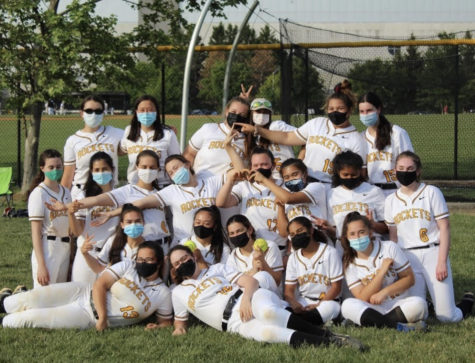 Softball, a game similar to baseball, but with a bigger ball and different pitching styles, is coming this spring! This year, players will have their first full season since 2020, starting in March. Once the season begins, they will typically have a weekly game, with championships projected to be late May. In the meantime, you might catch RM softball players working out after school, in preparation for their rigorous games. We are expecting great things for the teams this year."Practices are going well so far. It's been a while since we got to have a full season so hopefully we get to play as much as we can," senior Maggie McDermott said. Consider joining softball in the future, to be a part of an awesome team and an amazing community.
Baseball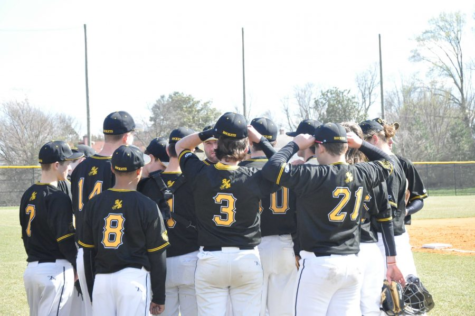 Everyone's favorite ball-pitching, bat-swinging, home-run-sliding game is back—baseball is in season! Richard Montgomery proudly hosts its own varsity and junior varsity baseball teams, where both teams take around 15-20 students. All of the athletes are extremely dedicated to the sport, showing up to practices every day and playing two to three games per week. The games are extremely competitive, but the hard work pays off. "My favorite part about playing for RM is that it's at the center of the county, and we play a bunch of really great opponents here," senior John King said. More than that, though, baseball has created an extremely close-knit team. "My favorite part about playing for RM is that all my friends are here," King said. "It's great to hang out with the guys, on the field and on the bench." To join the community, contact Coach Culver and sign up for the spring sports registration on the MCPS athletic website. Tryouts start March 1. 
Volleyball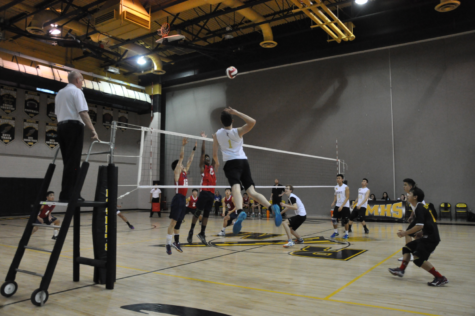 "Those that have a lot of energy are those that win games," Teresa Boyd, coach of the co-ed volleyball team said. People often play volleyball for fun on the beach, but many never get a chance to play competitively. Trying out for the volleyball team is a great way to learn a new sport. There are two spring volleyball teams at RM: the boys team and the co-ed team. Both teams have energetic communities of supportive teammates who help each other grow as players. "[My favorite part is] seeing the growth of students at different levels of the sport," Coach Boyd said. "Winning is great, but it's the process which I really enjoy observing." There are typically about 12 to 14 players on each volleyball team. The teams practice three times a week, with occasional extra practices on Saturdays. They have games twice a week. The frequent practices allow for incredible teamwork between the players. "It keeps [the players] active and engaged with their peers," Coach Boyd said. Best of luck to the volleyball teams this season!