Supreme Court Justice Stephen Breyer retires
On January 26th, Justice Stephen Breyer announced that he will be retiring at the end of the current Supreme Court term, Monday October 3. Justice Breyer will be stepping down after 27 years of service to the nation's highest court. 
Breyer attended Stanford University studying philosophy and economics, and went on to receive a law degree from Harvard Law School. After a clerkship with Associate Justice Arthur Goldberg, he worked at Harvard Law School as a professor. 
Breyer was named a finalist for the appointment that ultimately went to Justice Ginsburg in 1993. After Justice Blackmun retired, President Clinton nominated him in May 1994. The Senate confirmed Justice Breyer by an 87 to 9 vote, and he joined the Supreme Court on August 3, 1994. 
Among his notable majority opinions were Stenberg v. Carhart (2000), where he delivered the 5-4 decision. "Nebraska's statute criminalizing the performance of partial birth abortions violates the U.S Constitution, as interpreted in Casey and Roe," wrote Justice Breyer. This ruling helped establish the validity of Roe v. Wade, and was a key demonstration of his liberal proofpoint. 
A notable dissenting opinion was in Glossip v. Gross (2015), where he called on the court to reexamine the constitutionality of the death penalty. "But rather than try to patch up the death penalty's legal wounds one at a time, I would ask for full briefing on a more basic question: whether the death penalty violates the Constitution," wrote Justice Breyer.  
District of Columbia Circuit Judge Ketanji Brown Jackson is one of the potential nominees on observers' short list. Jackson holds degrees from Harvard University and Harvard Law and she clerked for Justice Breyer. She has been elevated by President Biden once before as he appointed her last year to the US Court of Appeals for the District of Columbia, considered to be the second-most powerful federal district court in DC. She has ruled on a number of high profile cases such as the Don MchGahn congressional subpoena lawsuit, and recently signed to order the disclosure of Trump White House documents being sought by the House January 6th committee. 
California Supreme Court Justice Leondra Kruger is another potential nominee. Kruger is familiar with the Supreme Court having clerked for late Justice Paul Stevens and served as acting Deputy Solicitor General for the Obama administration. She is well-liked among the alumni of the Solicitor General's office; though unlike other potential nominees, she has yet to receive thorough vetting.
Potential nominee South Carolina US District Court Judge J. Michelle Childs was recently nominated by Biden to the US Court of Appeals for the District of Columbia Circuit. She graduated from the University of South Carolina School of Law, unlike eight of the nine current Court Justices who attended Ivy League Schools. Many believe this could appeal to the Democrats as a way to fight back against claims that the party has become too elitist. 
Breyer's retirement comes at a crucial time for the Democratic party as it is predicted that the Republicans will retake the Senate in the upcoming November midterms. Republicans have already signaled that they would block a Biden nominee to the Supreme Court. 
"Breyer may be assuming that November's midterm elections could bring a change to the majority in the Senate," AP Government teacher William Vicari said. "Based on the actions of then-majority leader Mitch McConnell in 2016 – when he refused to to allow for so much as a hearing on President Obama's nominee Merrick Garland – Breyer could be assuming that a Republican controlled Senate might pull the same stunt, thereby preventing Biden from replacing him at the time with another liberal." 
"I think Breyer will be remembered most for his retirement. He understood the politics and timing, so stepping down was a selfless and smart thing he did," freshmen Anya Schulz said.
About the Contributor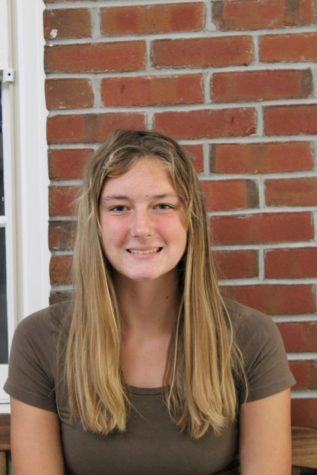 Shelby Roth, Sports Editor
Sophomore Shelby Roth is excited to start her second year on the Tide, this time as Sports Editor. She has previously written for the news section, and...