Pandemic tires teachers out
Many burdens have fallen upon students and teachers since the start of the school year. With severe staffing shortages and instructors falling ill with COVID-19, many teachers find themselves covering these classes at the expense of their planning period and overall well being. According to WJLA News, MCPS currently has 161 teaching vacancies. This makes it very difficult for teachers to take a day off, even if it is for emergency leave. Teachers are even further stressed when their fellow staff fall ill for weeks with COVID-19. According to NBC Washington, there is a possibility that the MCPS system could end up shutting down from lack of staff.
"I had a lot of anxiety about coming back and not knowing if I would or would not get COVID," computer science teacher Mrs. Kimberly Gustin said. She remarked that the return to in-person school was not only difficult due to the virus, but also  constantly changing guidelines imposed upon school staff and the readjustment required.
History teacher Mr. John Pearce also expressed the effects of the staffing shortage has led to him covering more class periods than ever before. "I have also tried my best to avoid missing school unless absolutely necessary in order to make sure I do not give my colleagues additional work," he said.
"I have had to cover a few classes but I honestly know that RM has done a great job navigating the shortage," Spanish teacher Ms. Rachel Carter said. "Other schools have been hit harder and have had to ask teachers to cover far more often."
The return to in-person schooling has hurt morale of not only teachers, but students as well. According to a study by Edweek, 49 percent of elementary school instructors, 63 percent of middle school educators, and 68 percent of high school educators say student morale has dropped since pre-pandemic.
"I feel like a lot of the restrictions placed have not been equitable toward clubs and opportunities clubs provide to students," Mrs. Gustin said, who is the sponsor of three school clubs. "It was one of the things that transferred to virtual pretty well, but now back in person, not allowing in person activities at certain points has hurt morale."
To aid teachers from burnout, MCPS board voted on a decision to change January 12, March 24, and May 18 to half-days, along with systemwide closures on Dec. 23, Dec. 27-30, and April 13-14. In addition, a systemwide closure on Juneteenth, a nationally recognized holiday in honor of the abolishment of slavery.
At RM, the Rocket Refresh days serve as a tool to protect teachers and students from burnout by providing everyone a non-instructional day to catch up on work.
 "I really like the rocket refresh days. I think it helps the students to take a break and catch up," Mr. Pearce said. "I find the same from a teacher perspective. It is one day that I do not have to plan and prepare lessons, so I find that time useful to catch up on grading and other responsibilities." Other teachers expressed similar sentiments, and said that they would prefer more Rocket Refresh days per quarter.
Ms. Carter noted that many students in her classes had contracted COVID, missing almost two weeks of school, which made grading at the end of the semester difficult. "But, I really cannot complain since all my students were extremely diligent and willing to discuss a plan with me on how to catch up," she said.
Though the pandemic has caused many difficulties in day-to-day life, students and staff have faced these hurdles. "Now that we are together again, we can lean on each other for support. And that starts with doing the best you can in your work, now that you have been given the opportunity to be back together again," Ms. Gustin said.
Leave a Comment
About the Contributors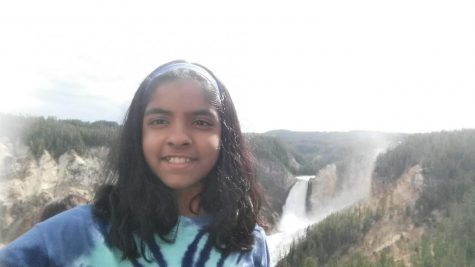 Akshya Mahadevan



Akshya Mahadevan is a sophomore at Richard Montgomery High School. She is very excited to be writing for the RM Tide this year! In her free time,...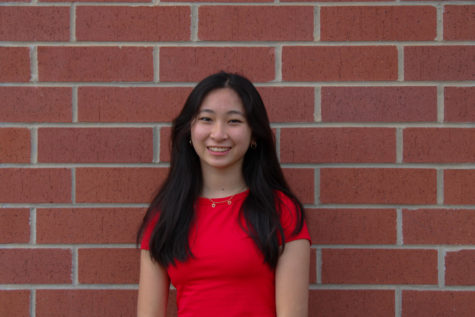 Samantha Wu, News Editor
After two years as a writer, Samantha Wu is thrilled to be working as this year's editor for the News section! She was part of her middle school's newspaper,...