County COVID-19 dashboard faces reporting barriers
Over the past month, Maryland has reported more new cases than it has at any point since the start of the pandemic in March of 2020, with the average number at a little over 12,000 as of Jan. 12 according to the New York Times.
Scientists have concluded that such numbers have made accurate data collection more important than ever, as having access to on-case counts, outbreak locations, vulnerable demographics, and effective treatments helps individuals and organizations make more informed decisions to keep themselves and others safe. It also allows officials to better evaluate public health policies in response to the pandemic.
For this reason, MCPS has set up a COVID-19 School Dashboard to reflect cases identified and a specific page dedicated to case notification letters (letters sent by principals to inform their community), which are posted on an ongoing basis.
However, thorough and timely data collection can be a difficult task. Data collection methods can vary among states, regions, and counties, and publishing information promptly so as to ensure it is still relevant upon its release is another issue entirely.
Case in point, MCPS data suppression rules limit the COVID-19 Dashboard to noting any quantity of students who have been in quarantine or are in active quarantine with a (-) if the value is less than ten, and in accordance with guidelines given within the first two weeks of school by the Montgomery County Department of Health and Human Services (DHHS), some schools have numbers for students in quarantine but zero reported positive cases.
There is also an issue of numbers in case notification letters mismatching numbers on the dashboard due to false positive test results.
The dashboard was unable to publish its daily positive case rates document on January 12 due to technical difficulties, instead adding the data to its website on January 13. It also temporarily shut down in late December due to an apparent cyberattack, according to WUSA9.
"I think they should be more transparent and open about the numbers, because people are relying on them, you know?" junior Liz Frisbie said. "They're kind of the only way we can get the numbers, and the numbers will impact people's decisions. So if they're not putting them out, or if the dashboard is too slow, then people aren't staying informed."
To put into context how much can change within one week, the number of Montgomery County schools that had surpassed the now-abandoned five percent threshold jumped from eleven on January 4 to over a hundred on January 5, whereupon county officials dropped the threshold, citing state recommendations regarding appropriate use of positive thresholds.
"The 5% is not a metric for the suspension of in-person learning or a conversation about it, and should not be used that way by any school system," said spokesman Mike Ricci in a social media exchange with Montgomery County residents. He later posted a statement from the Maryland Department of Health expressing the same sentiments.
"School outbreaks, as defined by MDH, should be considered only as parameters to help administrators recognize risk of infection spread and plan accordingly," Ricci said. "The declaration of an outbreak should not be considered an automatic trigger for the suspension of in-school learning."
"Even though a lot of teachers do want to stay in the building, we want to stay in a building that's safe," said head of staff development James Goldsmith. "There needs to be solid communication about if we're changing the metric—like if we're changing it from the 5 percent to another percentage or if there are other things that we're taking into account. I think that needs to be communicated to staff, I think that needs to be communicated to students, and I think it needs to be communicated to admin[istration]."
About the Contributor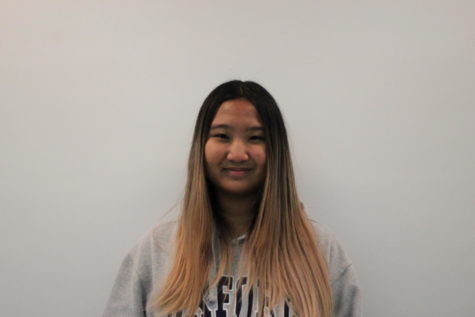 Julianne Cruz, Graphics Editor
Julianne Cruz is delighted to be working her first year as a graphics artist for The Tide. Outside of school, she likes baking cream puffs, making blankets...