Language and testing barriers may explain low COVID numbers at "green" schools
When a surge in COVID-19 cases accompanied the return to school after break, MCPS announced a new 5 percent threshold policy. This policy stated that if more than 5 percent of a school's population reported positive for the virus in a 14 day period, it would trigger a conversation regarding a switch to virtual learning for that school.
At first, the county released daily color-coded reports, showing the number of cases at each school. By the third day under the system, the number of cases within schools had increased to the point where only eight schools had an active infection rate in the "green," or less than 3 percent. These were all elementary schools, and seven out of eight institutions had higher or significantly higher rates of FARMS or ESOL students than the county average. On Jan. 6, MCPS stopped releasing data with the color-coded system and announced, in response to Maryland and CDC guidelines, that transitions to virtual learning would be considered on a school-by-school basis.
The collection method of the data used for the color-coded reports faced some shortcomings because rather than testing students systematically, all cases were self-reported. "I think the decision to use self-reported data on its own was a very poor one, and I can't understand the reasoning for that," said Jill Ortman-Fouse, senior policy advisor to Councilmember Tom Hucker, "especially when you're setting up digital and language barriers."
Lack of access to testing or language barriers among the student population could have reduced self-reports in certain schools. This may have caused schools in areas with known outbreaks but lower access to resources like testing equipment to underreport cases, leading to language or income-based disparities between case rates at different schools.
"I always thought there were a number of problems with [the] system to begin with, like the fact that the majority of the schools with the greatest number of reported cases were in our wealthiest parts of the county, because those are the counties that have the highest access to testing," Student Member of the Board Hana O'Looney said. "We know where the largest covid outbreaks are in the county, it should have set alarm bells ringing when the schools in those areas were actually reporting lower numbers," Ms. Ortman-Fouse said.
FARMS is a countywide free and reduced meals program available for students with a household income below a federal threshold, and the ESOL program is for students who speak a first language other than English. According to county regulatory reports, the countywide average FARMS rate is 33.3 percent, and the average ESOL rate is 17.5 percent.
Among seven of the eight schools that remained in the green on the last color-coded report, the FARMS rates ranged from 50.9 percent, at East Silver Spring, to 88.9 percent, at New Hampshire Estates. The ESOL rates were similarly high, from 17.9 percent, at Greencastle, to 69 percent, at New Hampshire Estates. Bradley Hills was an outlier to this trend, with rates of ESOL and FARMS students at 5 percent and 6.7 percent respectively.
In Montgomery County, schools with higher ESOL rates generally have higher local immigrant populations. Self-reporting cases through an English google form proved difficult for some students and families. "At the [recent] town hall we had people testify, and one ESOL teacher explained that … there's especially a language divide where they didn't have it in any other language but English, which is absolutely unacceptable," said Ms. Ortman-Fouse. "I am pushing for, in the future, translating [the opt-in testing form] into as many languages as possible," Ms. O'Looney said. "We are also doing direct outreach, like doorknocking campaigns, where we know our most low-income highest immigration population families live."
To replace the self-reporting system, MCPS purchased and distributed a million rapid tests among students over the past few weeks. Procedures for using the tests and reporting positive or negative results were announced through a community message. While community messages are translated into multiple languages, the Google form used to actually report a positive or negative rapid test result is only available and hyperlinked in English.
"[Most] Google forms are available in multiple translated languages … but we definitely could do a better job as a school system in making sure those forms are more widely accessible on each individual school's website," Ms. O'Looney said.
"Before the influx of testing, to make the assumption that [many parents] are going to be able to get testing was a misjudgment," Ms. Ortman-Fouse said. "There's always been a testing disparity in this county, which is something I think everyone's been aware of, and this has really highlighted that," Ms. O'Looney said. The county has since distributed rapid tests and opened vaccine clinics at high poverty schools, measures intended to increase access to testing.
"We've realized a lot of things during the pandemic that have made equity much more visible, and I think that has been one good result," Ms. Ortman-Fouse said. "It took a pandemic for thousands of kids to be provided with the resources they need."
Leave a Comment
About the Contributor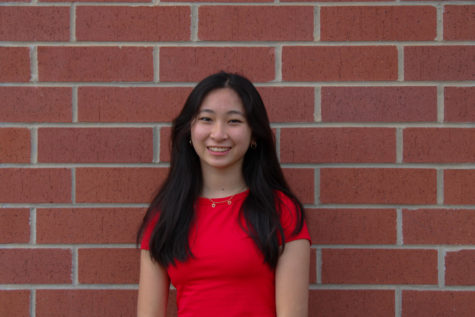 Samantha Wu, News Editor
After two years as a writer, Samantha Wu is thrilled to be working as this year's editor for the News section! She was part of her middle school's newspaper,...