Students and educators testify at Board of Education budget hearings
Last Monday, the Board of Education opened the floor for community testimonies regarding the operating budget hearing. Speakers included students, staff, and community members, who presented concerns and proposals to amend the appointed budget. The following day, board members hosted an Operating Budget Work Session to review the hearings, and a second round of testimony took place today.
The testimonials primarily focused on the COVID-19 pandemic's effect on the current quality of education for students county-wide, the shortage in educators affecting students and staff alike, and the necessity for increased resources for counselors and student mental health. 
"As MCPS values student wellness, we should work towards lowering counselor to student ratios at all school levels in the wake of the last few years, which have been very hard for teens and children," Samantha Ross, a freshman at Montgomery Blair high school, said. She proposed an increase in the budget for counselors, in response to the surge in caseload involved in the role and lack of personnel available to students. 
In addition, MCPS counselors requested that their work prioritize direct communication with students and their wellbeing, as well as separate 504 Coordinator positions to oversee the 504s and administrative tasks often overwhelming a counselor's duty day. 
"Counselors recognize the importance of 504s to our students and thus advocate for the management of 504s to be a separate, staffed position – for all schools," Ms. Margaret Wilson, a school counselor, said in her testimony. "To meet ASCA and MCPS SEL goals for students, school counselors must be removed from 504 management." 
Ms. Ellie Kleinman, a school counselor at New Hampshire Estates Elementary School, proposed an increase in mental health professionals present at school in accordance with the American School Counseling Association (ASCA) recommendation. 
"MCPS does not meet the American School Counseling Association (ASCA) recommended school-counselor to student ratio of 1 to 250 – particularly in the elementary grades, and we are seeing the impacts of this discrepancy now more than ever," she said. "​​Students deserve to have their mental health needs prioritized, as well as the support that they need to focus on their academics by having an appropriate number of mental health professionals in schools."
Parents requested additional resources to be allocated towards MCPS schools given the strain on students and staff, as well as a closer examination and change in policies regarding the educator hiring process, including increased substitute pay. 
"We please request that MCPS… continue to work county-wide to address the significant lack of staffing for qualified teachers and substitute teachers we are facing," Saminda Wijegunawardena, parent of an MCPS student, said. "MCPS must simply work to change its policies and procedures to make it easier for teachers, substitutes and paraprofessionals to be hired and transition within its system." Neighboring counties, like Howard County, have responded to the same problem by increasing hourly substitute pay by 25 percent.
Representatives from school clusters voiced similar concerns. 
"We encourage MCPS to create incentive programs–whether pecuniary or otherwise–to attract more substitutes and teachers into our system," Ms. Rochelle Fink, representative from the Whitman Cluster said. "We ask MCPS to prioritize payments for teachers, staff, and substitutes. Our schools need personnel in order to function."
Others primarily focused on the pandemic's effects on the quality of education for their children, such as Ms. Diane Kelleher. She requested consideration a COVID-19 vaccine mandate across the county. 
"As the largest school system in Maryland, MCPS should tell Governor Hogan and Secretary Schrader that our state should require students to be vaccinated for coronavirus – just as we require them to be vaccinated for pertussis and diphtheria," she said. 
MCPS Educators additionally noted concerns of ADA compliance and sanitation at schools, shortage in transportation availability for students, as well as infrastructure demands that concern limited space within certain schools. 
Multiple educators requested the return to the Extended Learning Opportunities Summer Adventures in Learning (ELO SAIL) program in response to the limits of the innovative school program, which involves extended academic quarters or marking periods. Other testimonials addressed the need for greater professional development relating to inclusive curricula and heightened support for LGBTQ+ students. The board's second budget work session will take place tomorrow.
About the Contributors
Avani Ambardekar, Assistant News Editor
Avani Ambardekar has served as Assistant News Editor since junior year and is looking forward to spending another year with the News section. In her free...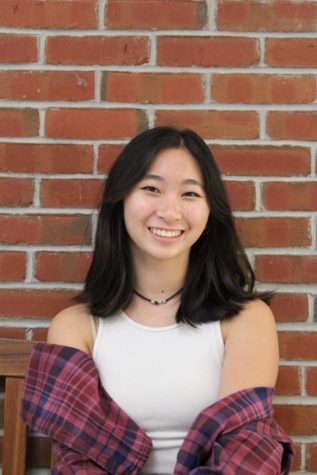 Samantha Wu, Editor-In-Chief
Samantha Wu is thrilled to spend her senior year as Editor-In-Chief of The Tide, after three years as editor and COVID beat reporter for the News section....