Why we must combat underrepresentation; BIPOC students need to see themselves in their teachers too
"Why does everything have to be about race?" This is the response many BIPOC hear when sharing their grievances about feeling underrepresented in the institutions they belong to. One of the many things wrong with this question is that the mere ability to think this way comes from a place of not having to have everything be about race; a place of privilege. 

Of course, we all wish that we could live in a society where race was viewed positively and not such a heavy point of contention, but that simply is not the case and that is the harsh reality of it.  Our whole country was founded upon racism and the abuse of people of color, so it is hard not to make everything about it because racism lies at the core of all systems in place today.

The education system is one of the systems in which the effects of racism and discrimination are most prevalent. From the lack of representation of BIPOC students in higher education to the insufficient numbers of BIPOC teachers and staff, BIPOC students everywhere are having trouble dreaming big and connecting to their teachers. 

On the other hand, while white students may have difficulties in school for a plethora of other reasons, race will never be one of them. White are not only overrepresented in all other facets of life but also have the privilege of 70% of teachers and staff members being those that look like them. They come to school every day and are led and educated by people who likely share similar experiences to them and that is something that BIPOC students everywhere long for. 

While it is no secret that RM is one of the most diverse schools in the state, with a diversity score of 0.77 compared to the state average of 0.72, this does not mean that it is exempt from the lack of representation being BIPOC students are facing. As a matter of fact, the school's diversity has stayed relatively the same over the last five school years (Public School Review, 2021).

In all my 3 years at RM so far, I have had not one black or African teacher at all. All my teachers have been white, apart from my sophomore year chemistry teacher, Mr. Akshay Gandhi. Lack of representation is an experience that will more likely than not be shared by all the BIPOC students at the school. Juniors Nisha Athrey and Nick Buckovich are two of those students. 

"I don't know of any Indian and female teachers in RM and there's only 1 Indian male teacher which is Mr. Gandhi," said Athrey, an Indian student at RM. Buckovich, who is black, has a similar experience. "I haven't had anywhere near enough teachers who look like me at RM. The number of black male teachers is already low, to begin with, and the number that I've had is 0. I've only ever had one male teacher of color at RM at all [Mr. Gandhi]."

When all 3 of us can only name that 1 teacher as a teacher that made us feel represented in a school as diverse as RM, there is an obvious issue. It is not only heartbreaking that he is the only one we can name to have been taught, but also that even if we wanted to name more BIPOC teachers in general, it would be very difficult because the diversity in our student body is not reflected in our teachers and staff; that is simply not okay. 

The RM staff is definitely not diverse enough. There's a large majority of white teachers that is far different from the demographics of the racially diverse student body. "I feel like the diversity of the student body and the teachers should be equal so that everyone feels represented and empowered,

"

I feel like the diversity of the student body and the teachers should be equal so that everyone feels represented and empowered,"

— Nick Buckovich

" said Buckovich.  It makes no sense for a school that is majority made up of BIPOC students to be taught and run by such a non-diverse staff. 

As a black female myself, what adds salt to the wound is the fact that when I look around, all my white counterparts are surrounded by adults that look just like them and they probably do not even think twice about how much of a privilege that is.

Though it will not happen overnight, higher rates of BIPOC representation in our staff is something that must happen. When we reach that point, I believe that we will find that it not only empowers our BIPOC youth but also enriches the school as a whole having educators of all cultures, races, and backgrounds teach us.
About the Writer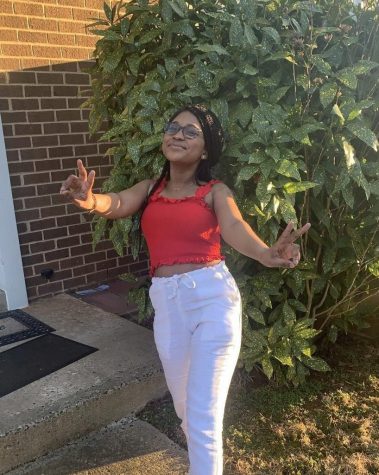 Elfreda Raven, Features Writer
Elfreda is full of energy and loves spending time hanging out with friends and making people laugh. She is going on her second year of writing for the...