TidePod Season 3, Episode 8: Dr. McDonald Talks GameStop Stock Market Controversy
In the eighth episode of the TidePod's third season, we will be talking to Dr. Douglas McDonald about the recent Wall Street controversy surrounding the r/wallstreetbets saga concerning GameStop. Wall Street is located in the lower Manhattan section of New York City and is the home of the New York Stock Exchange. It has also been the historic headquarters of some of the largest U.S. brokerages and investment banks. Gamestop is an American electronics retail company that is known for offering video games and entertainment products. The company has been struggling for the past few years, starting in early 2019, as demand for physical video games has gone down with people opting for online purchases instead. But in a turn of events, Reddit users in the forum #wallstreetbets, founded by Jaime Rogozinski, have united and skyrocketed Gamestop stocks to save the company, causing hedge funds to lose money rapidly. Today, Dr. McDonald will be providing an economic perspective of this situation along with his own personal thoughts and opinions.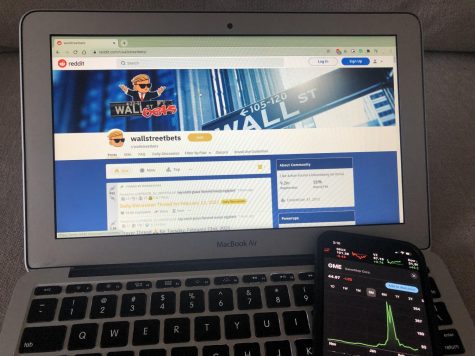 You can listen to "Dr. McDonald Talks GameStop Stock Market Controversy" here.
The featured guest is Dr. Douglas McDonald.
The episode is hosted by Shoshana Peck and Thisuli Meepagala.
The script was written by Charlyn Chu.
Publicity and Outreach by Jupleen Kaur.
Graphic by Valerie Wang. Music courtesy of Corrigan Peters.
Edited by Savva Brown. Produced by Mirula Prasad and Amna Shamim.
You can listen to the rest of the TidePod podcast here.