Koenig revives lost art of letter writing through nationwide penpal service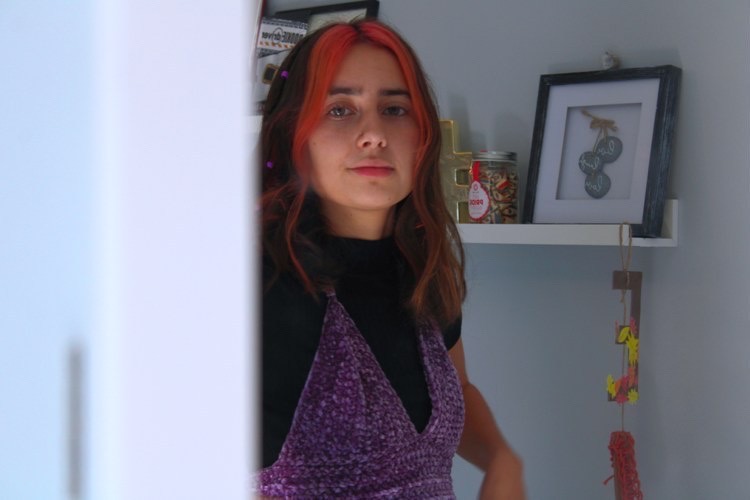 The art of letter writing is slowly dying out as years pass. With technology becoming more advanced, generations resort to methods like texts and emails rather than letters when contacting people. However, one RM student is trying to encourage Gen Z and millennials to use these practices to help benefit the U.S. Postal Service in light of past shutdowns and budget cuts. 
During the month of August, sophomore Ella Koenig was able to co-found USPenpalS, a nationwide penpal service that pairs people with similar interests and personalities together.  Applicants are matched to a penpal based on their responses to a survey.
Once an applicant has completed and submitted the survey, a member of the USPenpalS board will contact them and provide the address of the person they have been paired with.
To ensure a person's address and private information are not improperly used or shared with others, background checks of applicants are held. These consist of cross-referencing names and a form of identification that correlates with the information they provided in their application.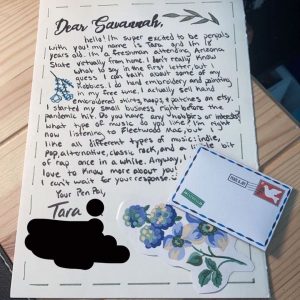 This program also has a Discord server, which provides a space for members to make new friends outside of the penpal service. Discord is a free group-chatting app where people can message each other and have voice and/or video calls. All that is needed to join the USPenpalS server is a personal Discord account.
Since the program's creation three months ago, there have been between 5,000 and 6,000 applicants, with around 3,500 of those people being matched with a penpal.
For Koenig, the positive direct messages people have sent to the USPenpalS Instagram page have really been a highlight for her and the board team. 
"The overwhelming amount of support that we've received from people, and all of the positive DM's people sent thanking us for introducing them to new people [has been great]. Plus them also saying how great this is and how much fun they're having has definitely been a big highlight."
Although the program is so far a resounding success, it has been challenging for Koenig to keep up with the high demand of penpal applications while balancing schoolwork, extracurricular activities and trying to manage the whole service. To limit falling behind and a plethora of pending applications, Koenig has worked daily on the service.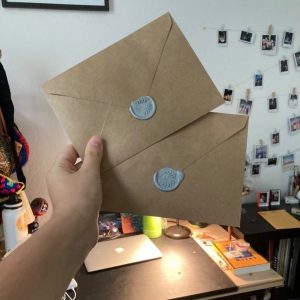 "It's definitely a time-consuming process to match applicants, in addition to sending them out. On top of that, I have to manage the team, which can also be time-consuming since we do perform background checks. So it does take a while to confirm people's identities. Then we match applicants based on interests and age."  said Koenig.
The board was able to reach out to all corners of the nation using social media. They have an account on TikTok and Instagram (@uspenpals) that posts occasional updates and creative ways to design letters and envelopes. 
Emma Barrow, a member of the USPenpalS service, says that they have enjoyed the friends they made through the program from both their matched penpal and the Discord server. 
"I really like how I've been connected to multiple people across the country and that it's a great opportunity to communicate with others over long distances, especially in quarantine."
Barrow said they would easily recommend this program to their friends, and that their skills and knowledge of letter writing has increased immensely because of the program.
"I think more people should get involved and join USPenpalS. It's helpful for the U.S. Postal Service, it gives us all a new hobby and allows our generation a break from being online all day."
About the Writer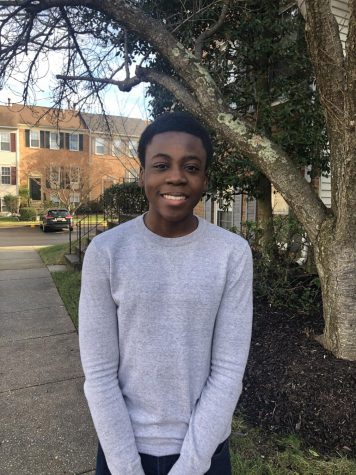 Kobina Asafu-Adjaye, Features Writer
This is Kobina's first year of being apart of The Tide and he is ecstatic to be a Features Writer. He enjoys reading, cooking, and playing video games....