MCPS's reopening plans may not be foolproof, but they present students with a risk worth taking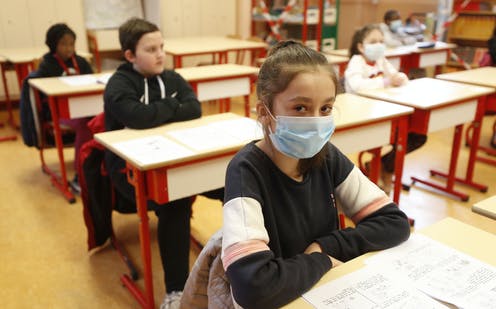 As Montgomery County Public Schools (MCPS) moves forward with their plan to reopen schools in the coming months, it is easy to notice the recent surge in COVID-19 cases. However, school systems are trying to fight a far less visible pandemic. Students across the country are all struggling with virtual learning and its many consequences. Teachers and administration at every level of schooling nationwide are seeking to slowly return students to in-person learning, and MCPS is following suit.
On Nov. 12, MCPS introduced a hybrid system to return to school, combining both virtual and in-person learning. Students will be separated into different grade groups that resume physical learning on a staggered schedule. The county also offered students the choice to stick to virtual learning full time. Effectively balancing the health risks of school and the benefits of returning to in-person education, this plan is the best path moving forward.
After months of virtual learning, it is clear physical school is superior. "I found that the six weeks that we were hybrid have been wonderful because… I know that I got to know my students a bit better," said Joanna Caudle, STEM coordinator and science teacher at Stone Ridge High School in Bethesda, Md. Though being back in school is risky due to COVID-19, its payoffs make it a risk worth taking.
The chief benefit is increased interaction among students and teachers which in turn leads to greater communication and more effective learning. "I know I can think of one student in particular that I know that I got to know better because I got to see her in-person and she felt more comfortable talking to me because she got to know me in-person. Whereas before she might have been a cameras off, not really interacting very much, very reserved student [online]," said Caudle. In-person learning allows students to develop deep relationships with teachers who often serve as counselors, friends and trusted advisors.
Virtual learning is a barrier to participation since face-to-face communication is minimal and muted microphones often hinder communication with teachers. When transitioning to physical-learning, discussions in classes such as English and philosophy courses become much easier to moderate. Students will be able to immediately share their thoughts and interact in an organic manner.
MCPS promises to require mask usage indoors, social distancing and other safety measures in its return plan. However, even though masks offer protection against COVID-19, the CDC warns that they are not a substitute for social distancing. Since schools are innately difficult environments to spread out in, students would be at a greater risk for contracting the virus, regardless of whatever precautions are taken.
Activities at school other than simply learning should be considered as well, such as going to class in the halls, socializing and eating. "[We] have to eat lunch in classrooms designated by grade," said Caroline Green, a senior at Shady Side Academy in Pittsburgh, Pa. Even if students are separated there is no way to eat with masks on and as the weather gets colder, workarounds like eating outdoors become less feasible.
Stone Ridge High School has attempted to solve this issue by having teachers monitor classrooms in which students eat. By isolating the potential transmissions to these lunch groups, contact tracing and keeping the broader school community safe becomes much easier. While no eating arrangement can be completely safe, contact tracing, along with seating charts and other monitored social spaces, is an easy way to maintain healthy social circles.
However, moving through the halls during in-between periods presents another problem. The new MCPS plan sets up many clear guidelines for social distancing in classrooms, but many students may break these rules to interact with their friends between classes. This could be prevented by having teachers move between rooms rather than students, grouping students in multiple periods together.
The biggest argument against returning to schools is that the risk is not isolated to just students. Those who contract COVID-19 at school could potentially infect an at-risk family member and disseminate it into their community. However, according to NPR, there is little evidence to support that schools are superspreaders of the virus and reopening schools made virtually no difference in COVID-19 cases in the research. 
Returning to school is optional and MCPS's reopening plan for the second semester balances both health and academic aspects. It minimizes in-school transmission by instituting a number of regulations, such as limited access to nonessential school facilities, universal personal protective equipment and rigorous contact tracing methods. The MCPS hybrid model does exactly what it needs to, allowing families to weigh their own risks and the benefits of seeing their child return to in-person education, and helping the family's ultimate choice be enacted in the safest way possible.
About the Contributors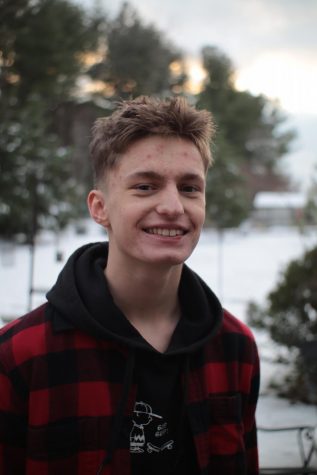 Bence Szego, Opinions Writer
Bence Szegő has been writing for the Tide for two years now, and is excited to be entering the third. On a normal year, Bence spends most of his time...