Sorry kids, trick-or-treating will have to wait till next year
In any other year, at the end of October people would be brimming with excitement. From kids trick-or-treating, families decorating their homes, to spooky parties, Halloween provides an opportunity for people to come together. Though these fun social activities will be missed, it will be almost impossible to participate safely due to the ongoing COVID-19 pandemic.
Montgomery County recently released a directive advising residents to avoid large gatherings as well as trick-or-treating. In addition, most commercial Halloween events, such as haunted houses, are explicitly banned unless the event in question requests and receives a Letter of Approval: a county document that approves the health and safety of an event. The county cites "the challenge of maintaining proper physical distancing" as the primary cause of this directive, however, most aspects of any traditional Halloween event would make it unsuitable to quarantine guidelines. 
Beyond being unable to adhere to the six feet social distancing guideline, the act of giving out candy is unsanitary. Unless the entire process is steeped in hand sanitizer and antiviral spray, there is no way for one person to distribute any item to a potentially massive amount of people without spreading infection. CNN reported that in 2018, as many as 41.1 million kids around the country took part in trick-or-treating. The high concentration of people would make preventing cross-contamination from candy bowl to candy bowl throughout neighborhoods nearly impossible, exacerbating the already rising number of cases across the nation.
Furthermore, children have difficulty wearing a mask under most circumstances already. On Halloween, kids are even more likely to reject masks since they could clash with their costumes. The simple exercise of going out to trick-or-treat with their friends would pose a danger to most kids due to inadequate personal protective equipment.
Due to the serious public health threat that Halloween parties pose, the county made the sensible decision to advise against them. There is simply no way to bring together a large group of people without basic precautions; these precautions mean nothing if party attendees choose to not wear a mask and ignore social distancing guidelines.
Many have avoided this dangerous situation by opting for a more intimate event where the risk of transmission is decreased. "We would have done something smaller, on our scale, so maybe around 15 people," said junior Una Mekic. Yet, small gatherings of some close friends can be unsafe depending on the location, even if masks are worn.
The fact of the matter is, unless COVID-19 safety regulations are followed, there is a high risk of mass contamination. Throughout the pandemic, the U.S. has seen a continued trend of large, maskless events where people pretend there is not an ongoing pandemic. With the recent controversy of Richard Montgomery seniors' maskless "fake homecoming," it is easy to see that even for students with the best of intentions, safety precautions are not always on the forefront of their minds. It makes sense for the county to be proactive and try to nip this superspreader night in the bud. 
Ultimately, it goes beyond the question of personal responsibility and health. "It's not just contained to the people who willingly made the choice to come there and party. It's maybe the cashier that you interacted with, who's already like [sic] working minimum wage during a pandemic, risking their health every day. They didn't choose to go to that party, and it's irresponsible of you to make that decision for other people, " said Mekic. People have the responsibility not only to remain safe for their sake but those around them. Considering the current count of over 8 million infections and 225 thousand deaths across the country, twinning with your friends is not worth it.
About the Contributor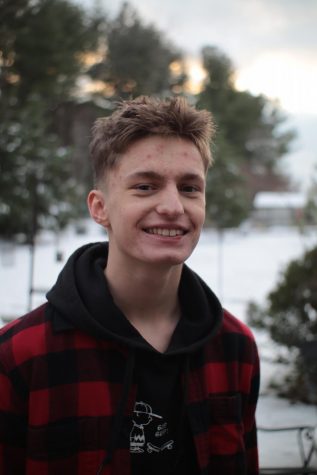 Bence Szego, Opinions Writer
Bence Szegő has been writing for the Tide for two years now, and is excited to be entering the third. On a normal year, Bence spends most of his time...